Ahhhh smurfberry… the indigenous fruit to the Smurf forest. It's said that it tastes great in the form or juice and other culinary forms, unless you're Gargamel. In that case shame on you. But NY artist Buff Monster found another great way to use Smurfberries. In concrete melty form! That's right, two brand new concrete Mister Melty are on the way;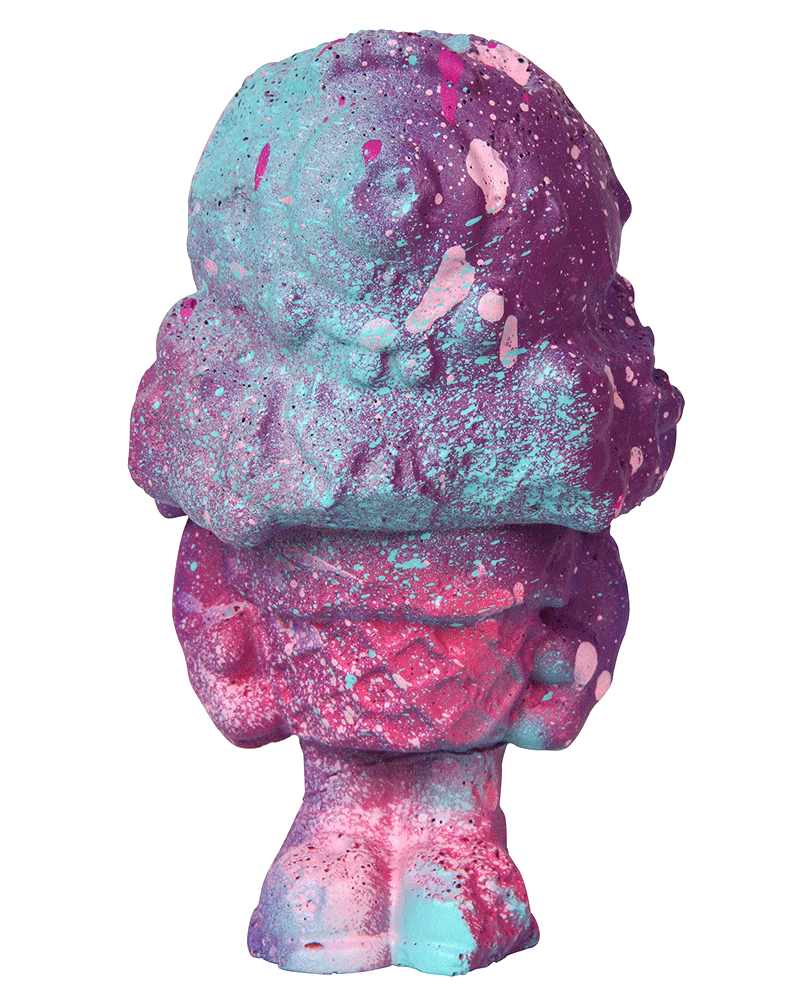 Both 5″ and 7.5″ tall versions will be available.. They'll all be cast in Buff's NYC studio. Retailing for $125 and $200. Each one painted and signed by the artists himself.
There will be no limit on this figures as they will be made to order from 10am EST this Friday to 12 midnight EST this Sunday at StayMelty.com
[box title="Important Details"]
Price: $125 for the 5″ version and $125 for the 7.5″ version.
Release date/time: From Friday 10am EST to Sunday 12 midnight EST.
Link to Site: StayMelty.com
[/box]
But that's not all. The third series of the popular Melty Misfits is on its way, featuring new characters and lots of new unexpected things. We are looking forward to this. A soon as new info appears we will keep you posted. Also expect a full series rundown from us;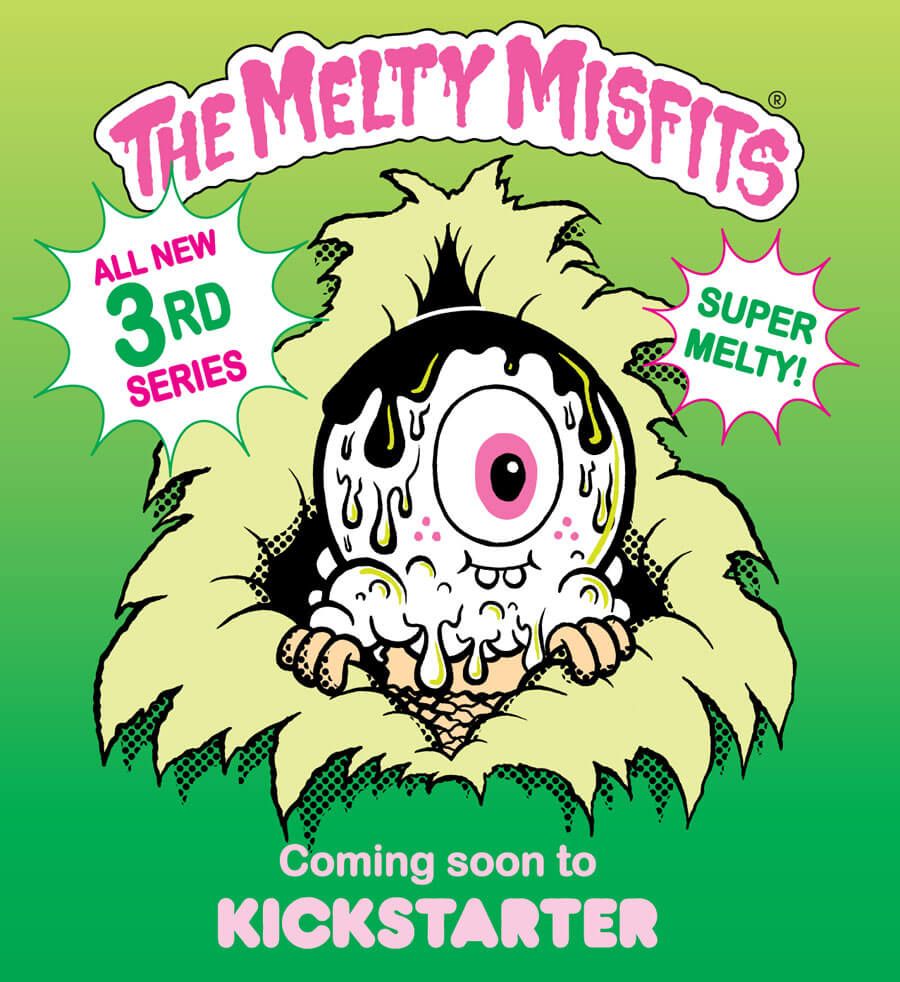 Follow the brand new Stay Melty at staymelty.com, Instagram and Twitter.
Follow Buff Monster on: