Meet Coarse at Bloom art fair Cologne Köln, Germany October 24 – October 27, 2014  one of the fine pieces that will be on display will be  "First days of despair" with another wonderful collaboration between Designer Toy award winners Amanda Visell & Coarse.
The ART.FAIR | Fair for Modern and
Contemporary Art will be greeting its visitors at the koelnmesse, one of the five largest convention centers in the
world. With the vernissage on October 23, 2014, halls 1 & 2 will be opening their gates to an art fair for the first
time ever.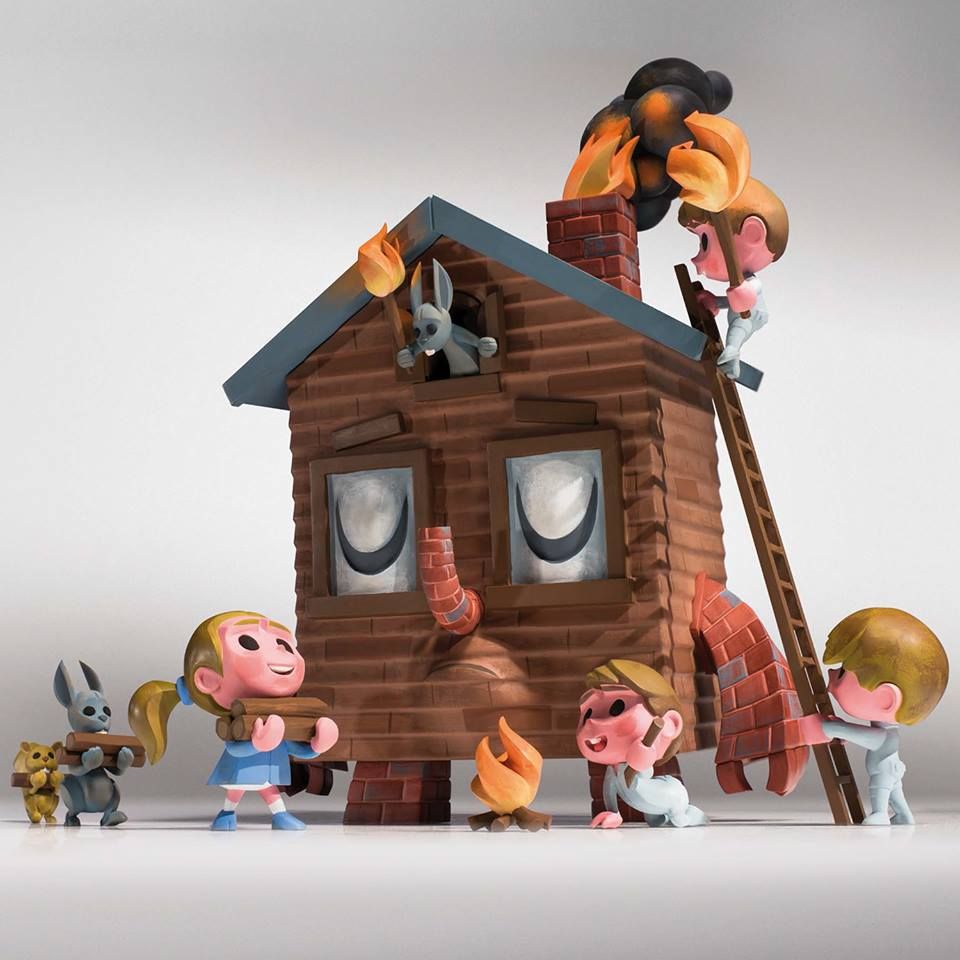 More than 100 international galleries at the ART.FAIR
Until October 27, 2014, over 100 international and German galleries will again be presenting the mix that
distinguishes the ART.FAIR: Established contemporary and modern positions once more await our visitors. At the
same time, they can once again look forward to discovering young artists. Every year at the ART.FAIR, this
strategy unites young art lovers with experienced collectors all over again.
(Slide below for more images )
[slider source="media: 13737,13736,13735,13734,13733,13732,13731″ limit="100″ title="no"]
Dates and hours of the fair
The ART.FAIR begins with the public vernissage on October 23, at 5pm. Tickets for the vernissage can be
purchased for 30 € at the ticket booth. On October 24 and 25, ART.FAIR and BLOOOM are each open from 12
noon to 8pm. On October 26 and 27, the fairs already begin at 11am and they close at 7pm. Day tickets cost
16 €, discount tickets 10 €.
Floor Plan to find Artscouting Galerie booth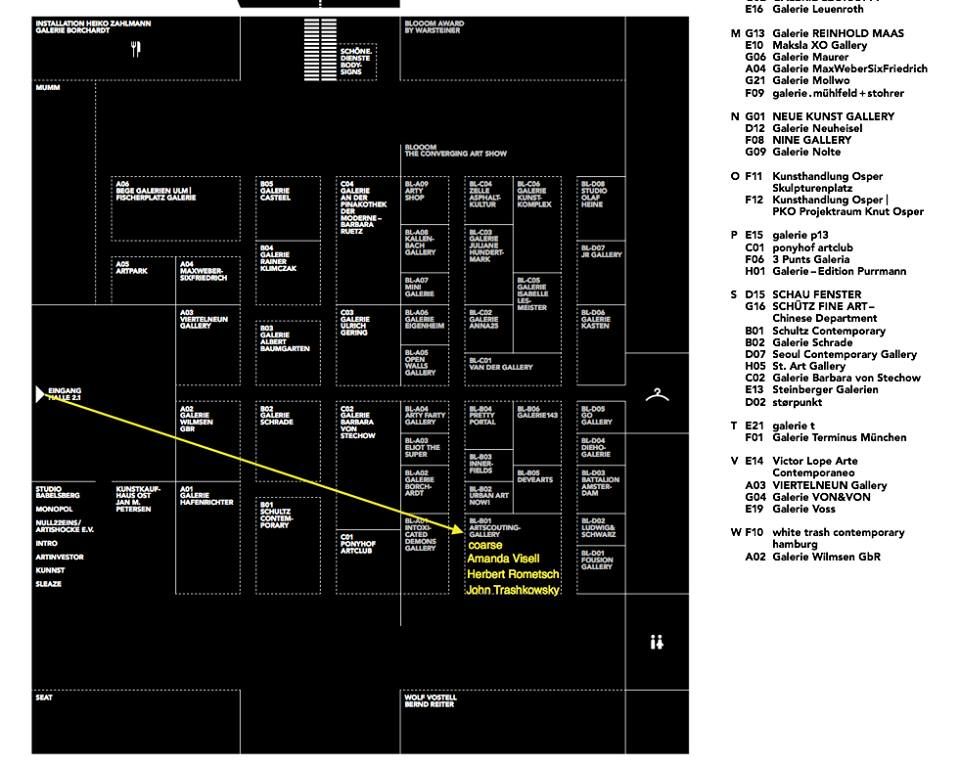 Hall 2.1 BL B01 VIP Preview Thu | October 23 | 2014 2 – 5 pm Vernissage Thu | October 23 | 2014 5 – 10 pm Fair days Fri | October 24 | 2014 12 – 8 pm Sat | October 25 | 2014 12 – 8 pm
You can find out more about ART.FAIR and BLOOOM at www.art-fair.de and www.blooom.de.
In addition, you can already secure your accreditation online now at www.art-fair.de/online_akkreditierung and
reserve a seat for our press conference, followed by breakfast and a tour, on October 23, at 11am, in the halls of
the convention center.
Christiane Dethlefs would be happy to help you with any inquiries or by providing information about the
exhibiting galleries.
Christiane Dethlefs
ART.FAIR agentur – Agentur für Kommunikation und Events
Alteburger Str. 36
50678 Köln (Germany)
Ph: +49 221 420 393-16
E-mail: [email protected]
(all images and info lifted from Coarse and Artscouting Gallery)