John Eugene Atendido Avila or the cool kids call him JeAA is back and commanding a presence presenting to you his WTRSPOUT! named by JeAA's 3-year-old daughter this one of a kind 1 of 1 World Wide apart of the world of JeAA's "R.A.D.C.O.M" Universe (Recycled And Developed Collected Materials) Project. 13" Custom Design Urban Art, LAB520 Robot specialized on marine ecosystem restoration. He carries the last pure water in the world. He also has his Robox companion.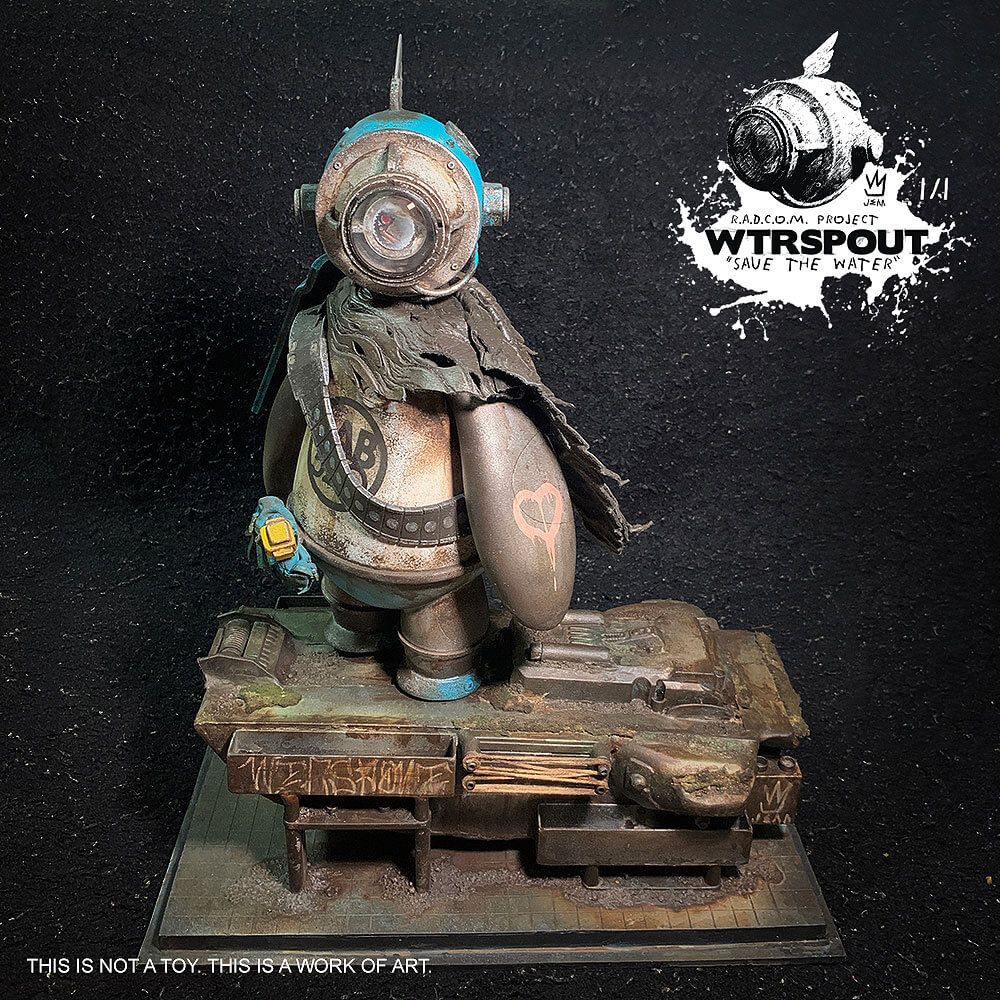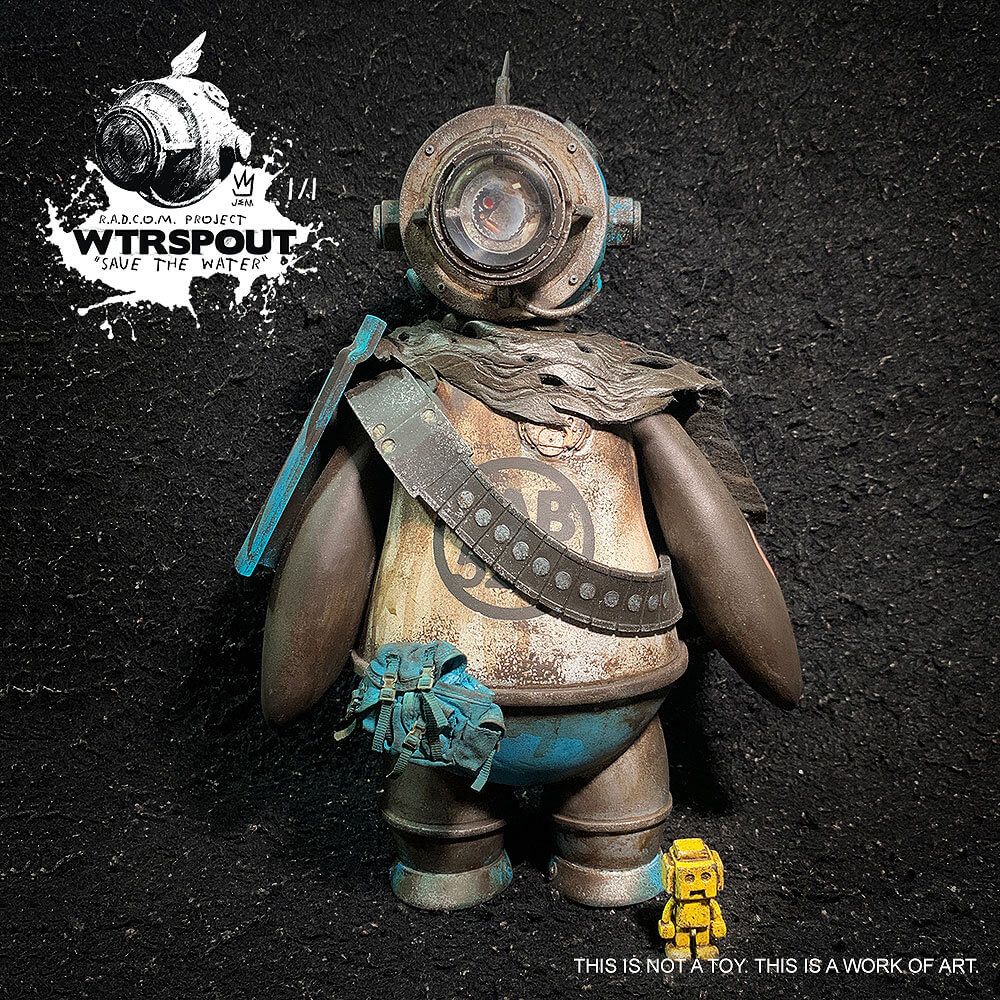 Materials: Painting on vinyl and sculpted found materials
Includes Custom Design Base and Box Art
Base dimension: 15.5×9.25×5.5in
Box Art dimension: 18x10x8.5in
Right now its available via auction via https://www.facebook.com/groups/arttoysph
Starting Bid:250USD/P12,000.00Time Start: 12:00:00am(09/15/20)Time Ends: 8:59:59pm (09/16/20)9:00:00pm Will not be counted. Time-based on FB time stamp. Highest bidder wins. Good luck!
Also Check out other R.A.D.C.O.M. Project robots, Edgar and Timothy, Ronbert the Water Tower and more 1 of by JeAA ( www.facebook.com/ArtofJohnEugeneAtendidoAvila )
For more information contact JeAA directly at [email protected].
Pay him a visit at Facebook, Instagram & Twitter!
You can get your daily Designer Toy fix from our TTC Mobile App. It's free too! FREE! Download on the iPhone or Android smartphones. Search for "The Toy Chronicle" and all your Designer Toy wishes will come true! Pretty much.
IT's FREE.