klang customs (Darren Clegg) finished his custom Kidrobot Munny, which is inspired by Vlad from Dracula Untold flim. This custom is by far one of Darren's best customs I have seen from him, the impressive armour is just one of the highlights.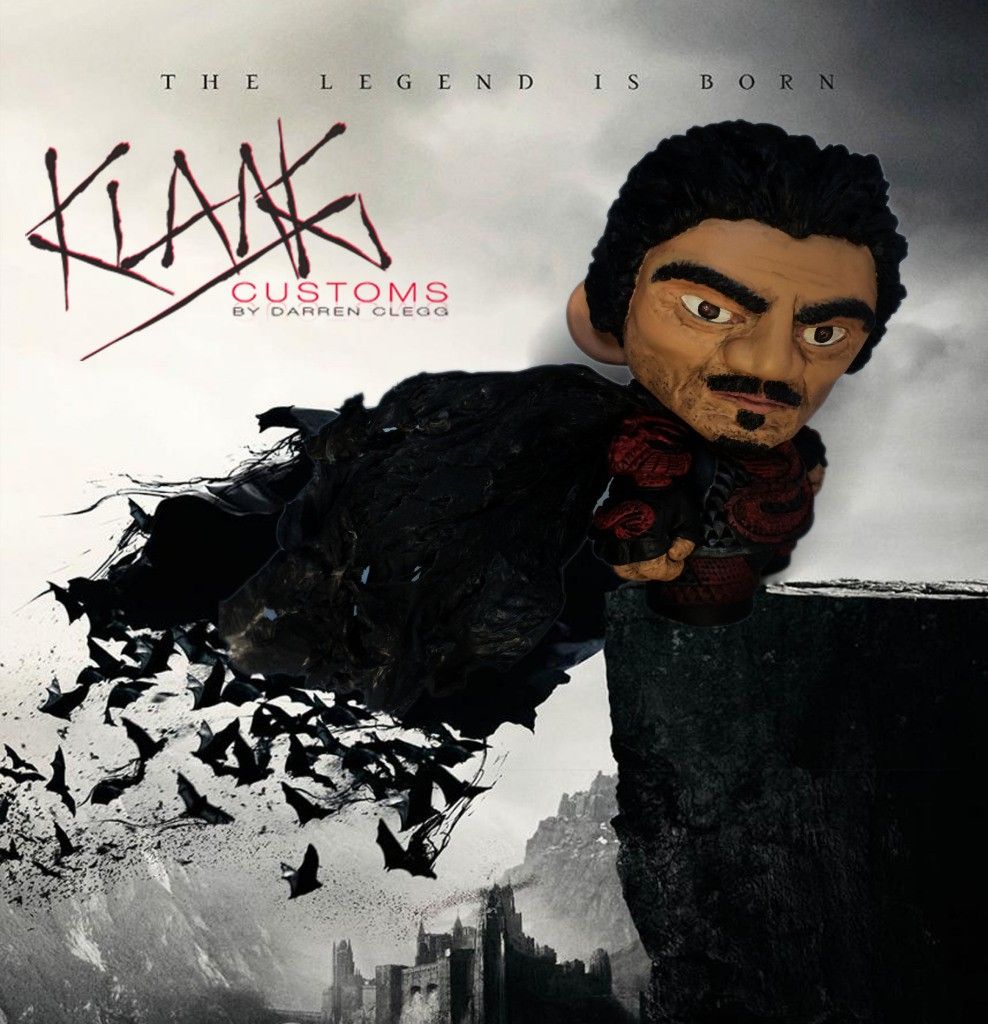 The choice of colours really resembles the main character of the film and the cape looks pretty dam cool.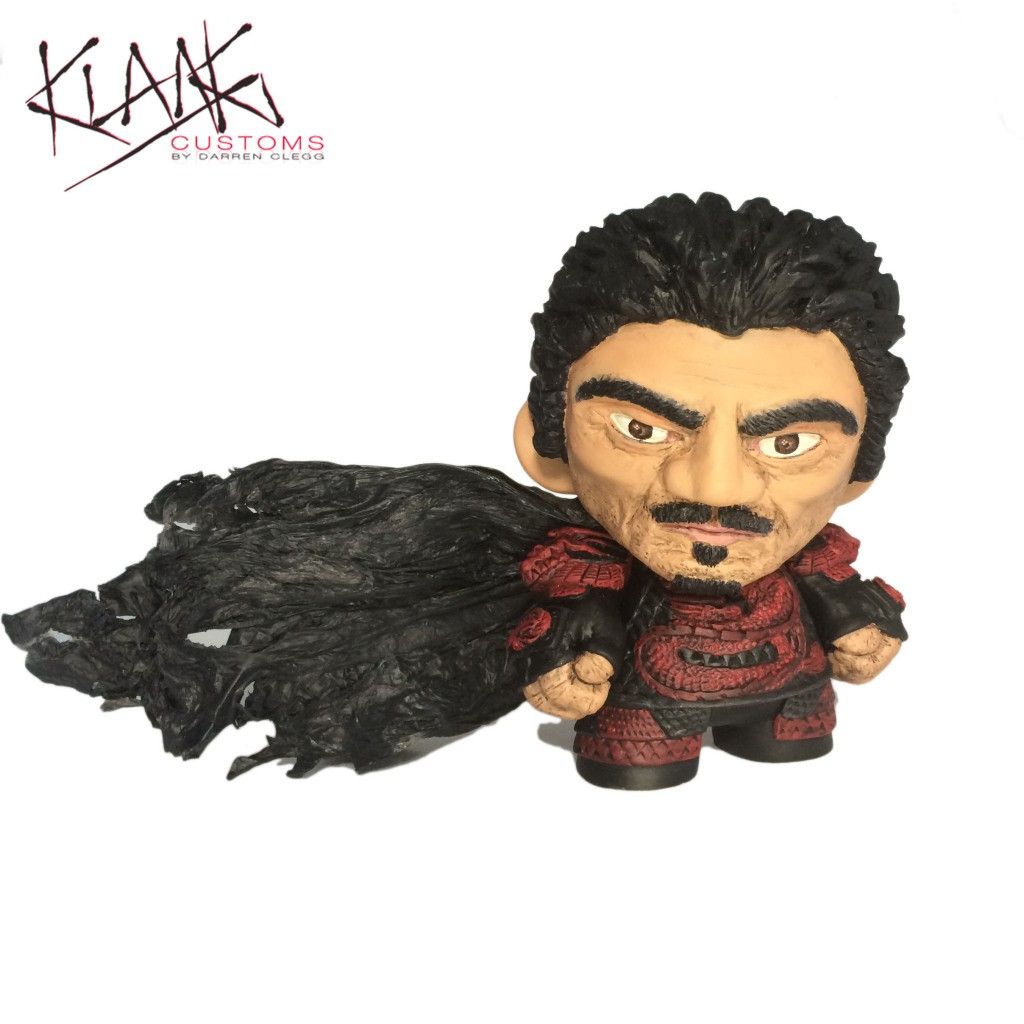 I still haven't managed to see the film yet but felt inspired after seeing Vlads badass armour to give it a go myself. I tried to get as much detail as my skills allowed and learnt loads in the process, still got loads to learn and refine but pretty happy with my results so far.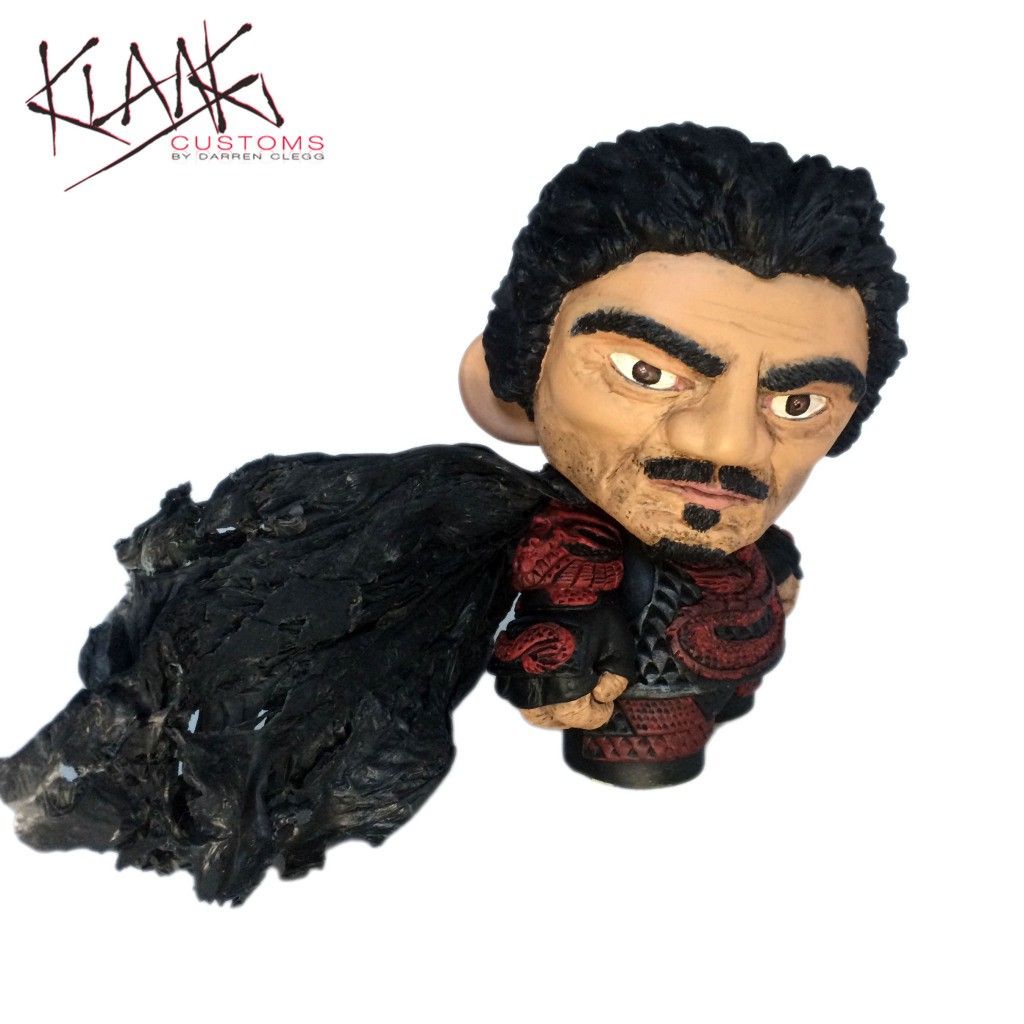 [slider source="media: 13775,13774,13773,13772,13771,13770″ limit="100″ title="no"]
Klang Customs (Darren Clegg)
Vlad from Dracula Untold
7inch munny
Super sculpey and vinyl paints
£140 which is roughly $225
The custom will be available this week at
www.collectanddisplay.com
, we will update the post when the date is officially set when so keep your eyes peeled.
Here are a few work in progress shots on how Darren made the stunning armour.
[slider source="media: 13781,13783,13784,13785″ limit="100″ title="no"]
Also check out Darren via
Facebook: https://www.facebook.com/darren.clegg.908
Flickr: http://www.flickr.com/photos/klangcustoms/
Instagram: @darrenklangclegg