A couple of weeks ago BUTCH-O-VISION x PIZZABOYZZZ  teased more variants of the 4 inch vinyl figure, Cheesus Crust and you guys wanted it and now it's here! well kinda. BUTCH-O-VISION X PIZZABOYZZZ have officially launched the pre-orders for Cheesus Crust. Three choices REGULAR, GLOW and VATICAN GOLD get the pre-order treatment.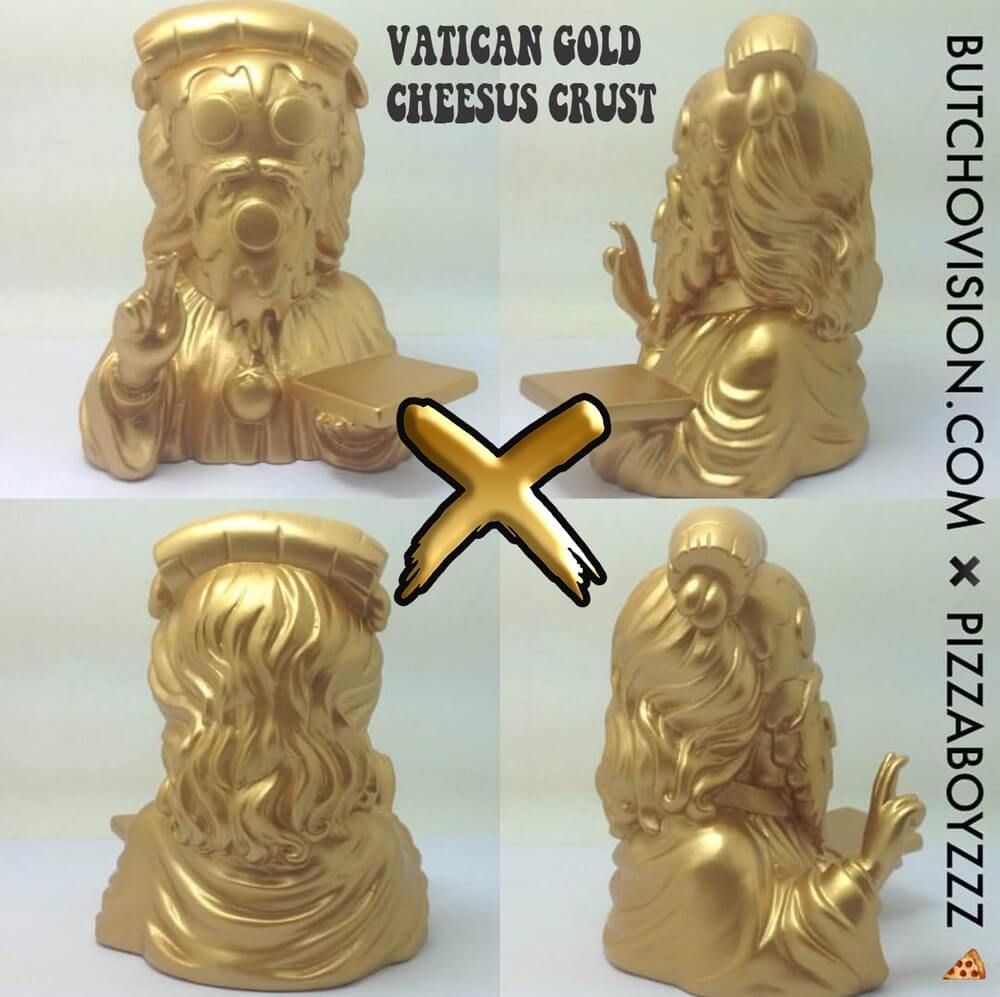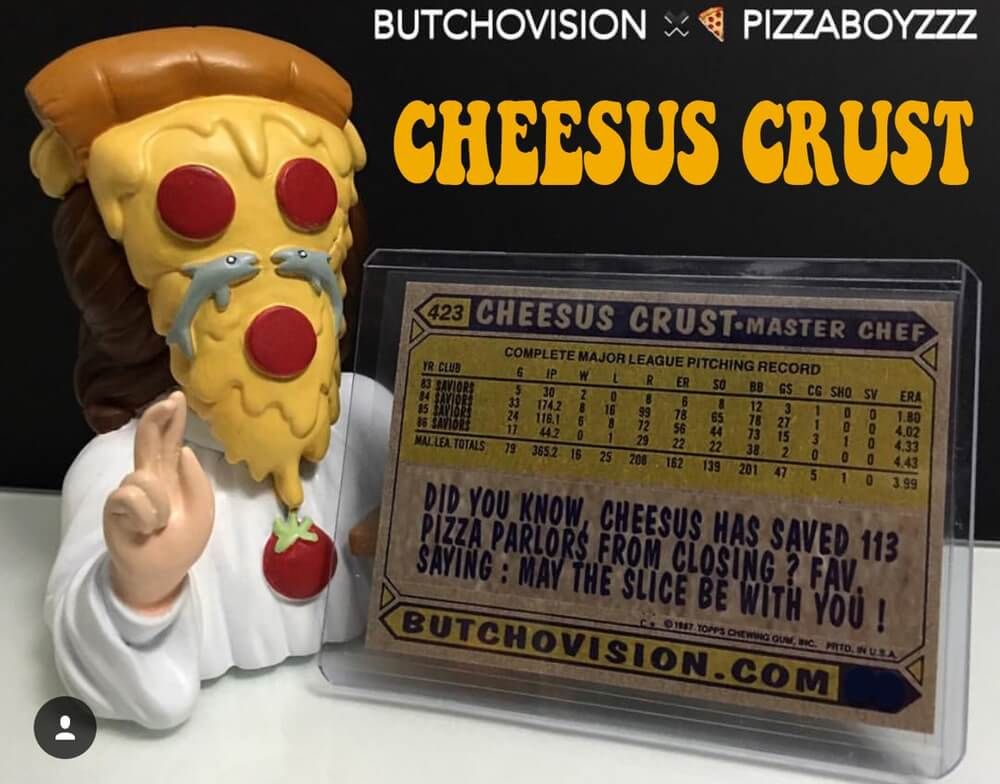 Find Cheesus Crust pre-order at Butch-O-Vision  http://www.butchovision.com/ and Pizza heads can head to http://pizzaboyzzz.bigcartel.com/  Pre-order price at $16.66.
While we have your attention. If you're in to your pins, prints, figures, jewellery and all kindsa awesome – you should definitely check out Butch-o-vision infantry.
http://www.butchovision.com/ Instagram and Twitter.