Butch Von Dreaux AKA Butch-O-Vision gave us a tease of his up and coming Slob's Burgers figure in early January. You would think having Slob's Burger figure and his Doh-nut killer releasing soon Butch wouldn't have time to release any more right? Well found out that Butch is on to the next figure already. In collaboration with the fine folks at Pizzaboyzzz, Butch-O-Vision presents Cheesus crust!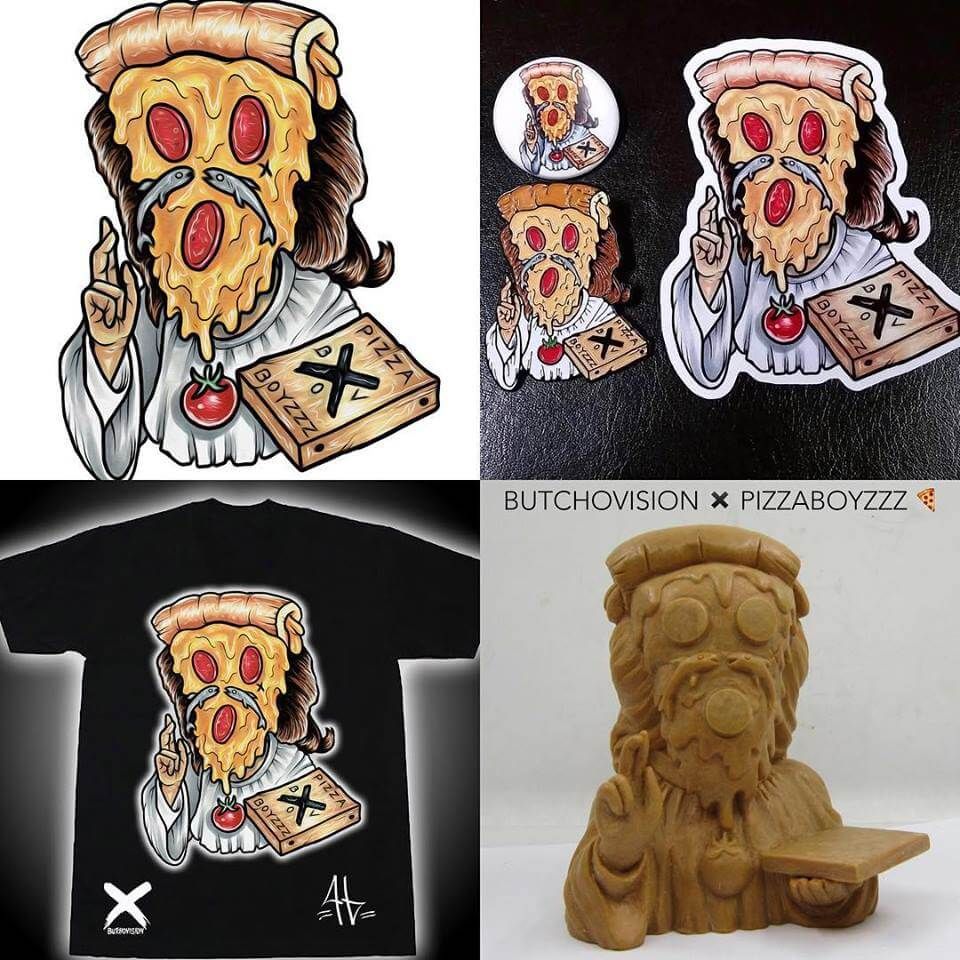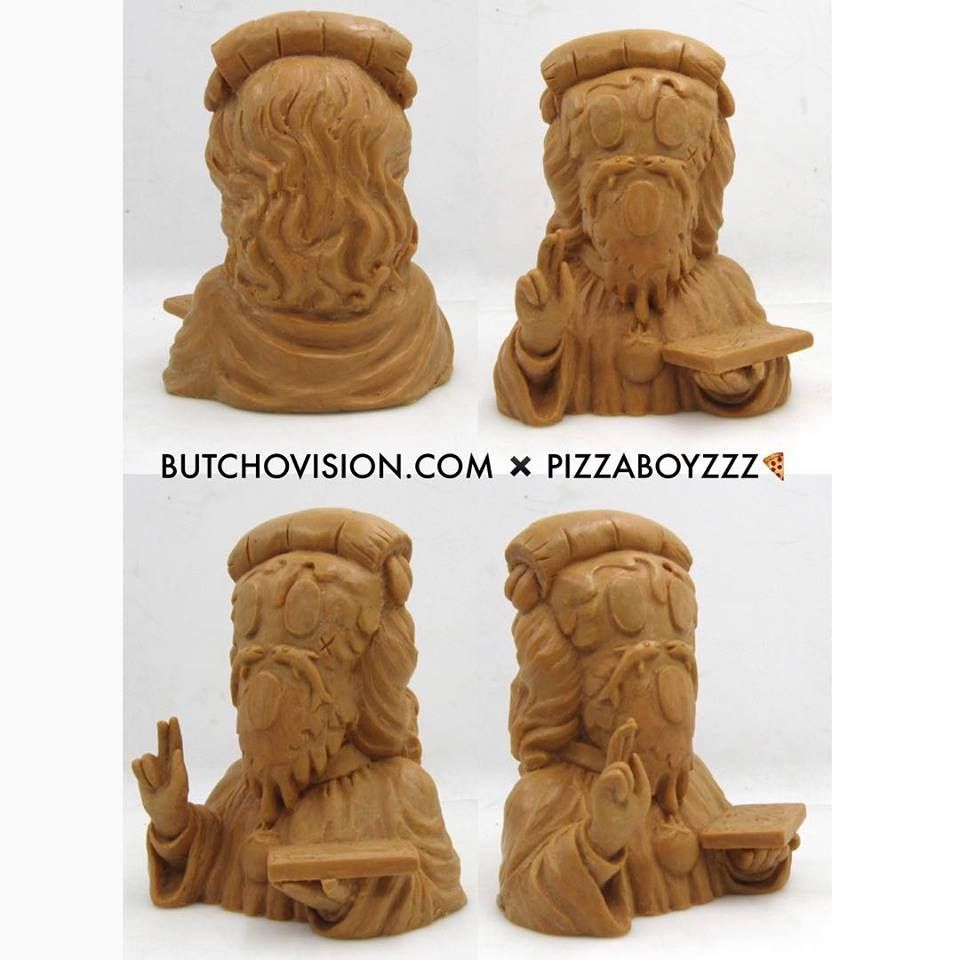 Judging by the feedback from his fans, it looks like he's onto another winner which is an idea and design dated way back in Butch-O-Vision pin and sticker designs..
Not release date or final product shots yet but stay tuned for further updates and release info. For now you can buy Butch-O-Vision goodness at http://www.butchovision.com/ and Pizza heads can head to http://pizzaboyzzz.bigcartel.com/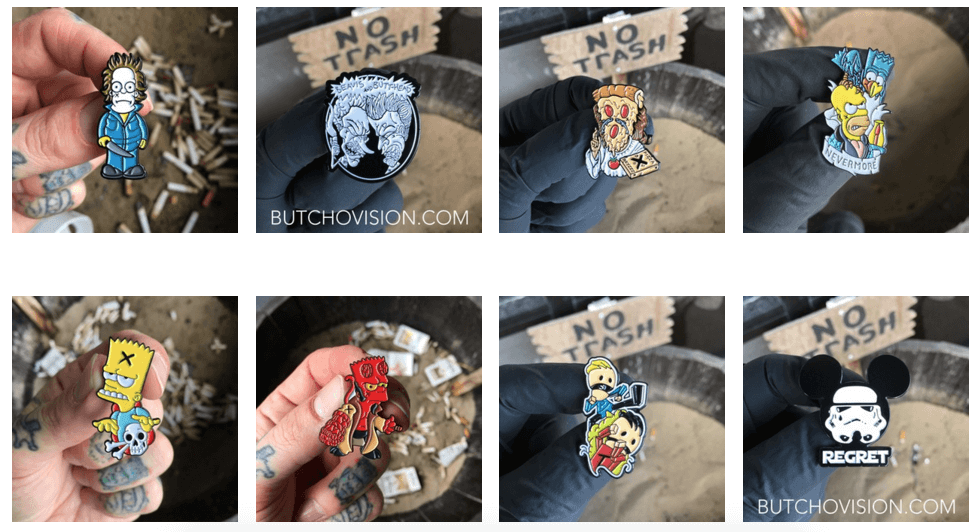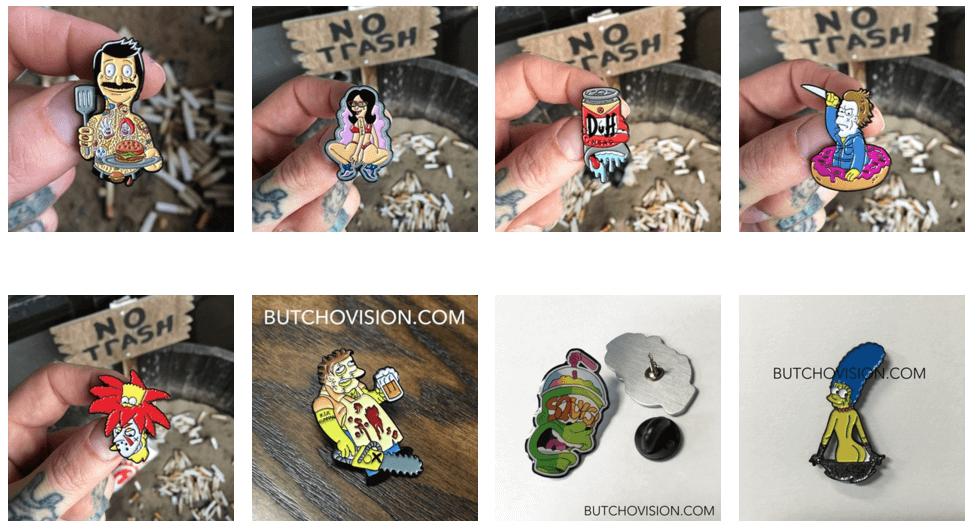 http://www.butchovision.com/ Instagram and Twitter.
https://www.instagram.com/pizzaboyzzz/