You've probably just enjoyed your Sunday Roast on this fine Sunday, but not The Toy Chronicle. We're all about the pizza! Pizza Sunday. We always deliver. If delivery is your thing, Butch-o-vision and Pizzaboyzzz have you covered. They have just revealed pictures of their new release – Cheesus Crust! Not only is Cheesus Christ based on the almighty pizza we adore, but he is also GLOW IN THE DARK!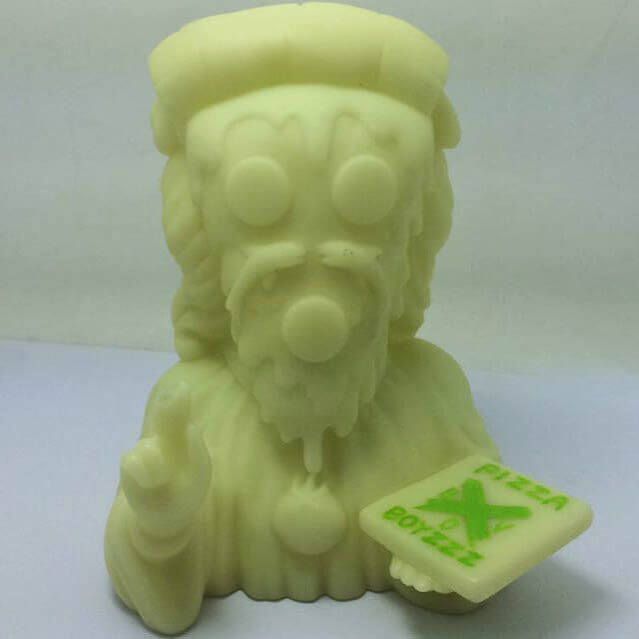 We originally delivered news on Cheesus Crust back in March, read HERE, but it looks like Cheesus is now outta the oven and almost ready to be delivered to your door.
Cheesus Crust will also come in a Vatican Gold variant too. No official details on release of either Golden Cheesus or Vatican Gold Cheesus, but once we hear anything, we'll let you know.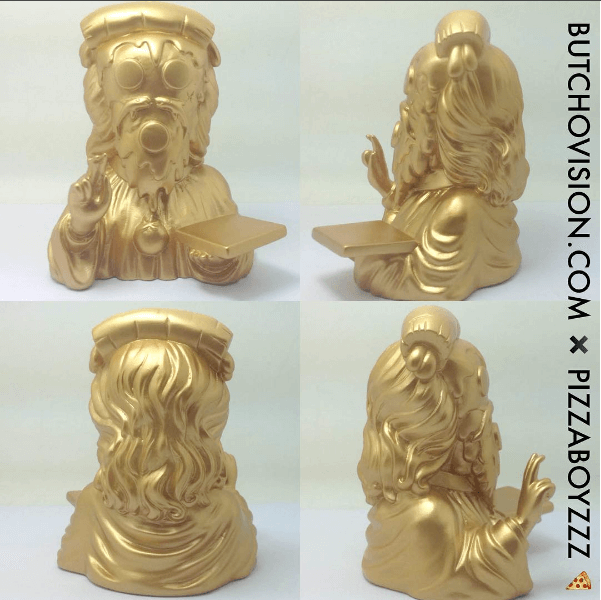 If you're in to your pins, prints, figures, jewellery and all kindsa awesome – you should definitely check out Butch-o-vision on Instagram HERE. You'll no doubt find something you love.