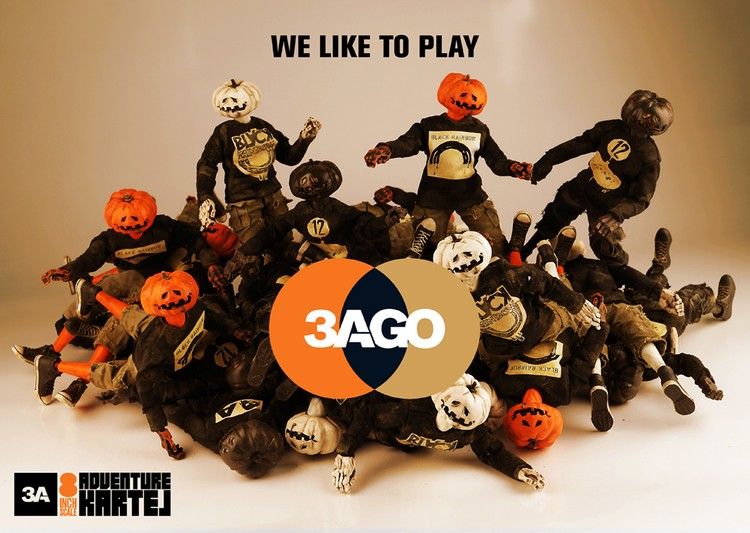 Its the time of the month where all toy companies and artists sets exclusives for the Halloween season and ThreeA is on of them. Ashley Wood/ ThreeA launches their hugely popular Zombkin in three colourway as a part of the 8″ 3AGO series. Charkin , Zombkin and the EXCLUSIVE Milky.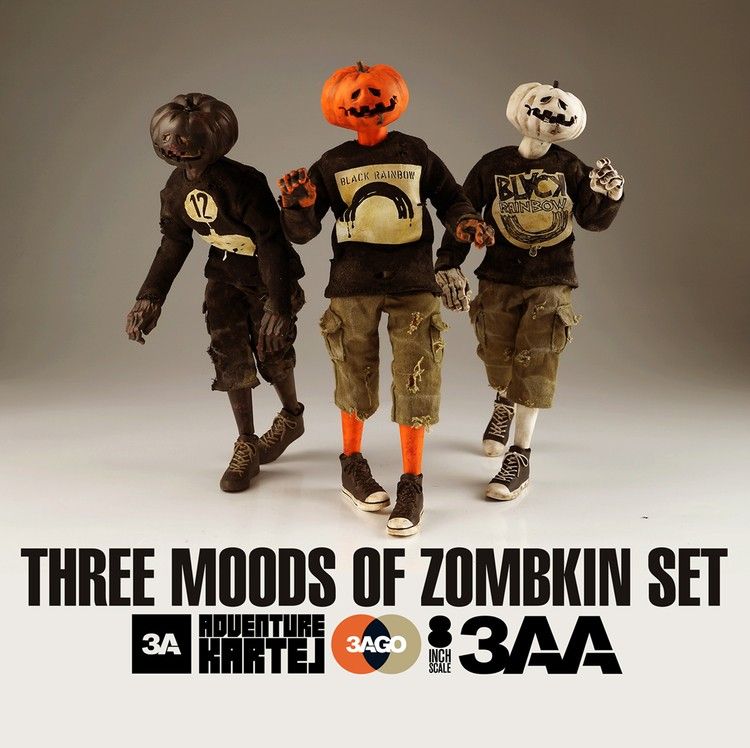 CHARKIN and ZOMBKIN 45usd a pop, 3AA set with EXCLUSIVE MILKY  120usd, shipping is included in the price! Pre-orders should be Halloween… which ones tickle your fancy? Grab them here http://www.bambalandstore.com/
http://www.worldofthreea.com/ for more info.
(all photos and information lifted from ThreeA)