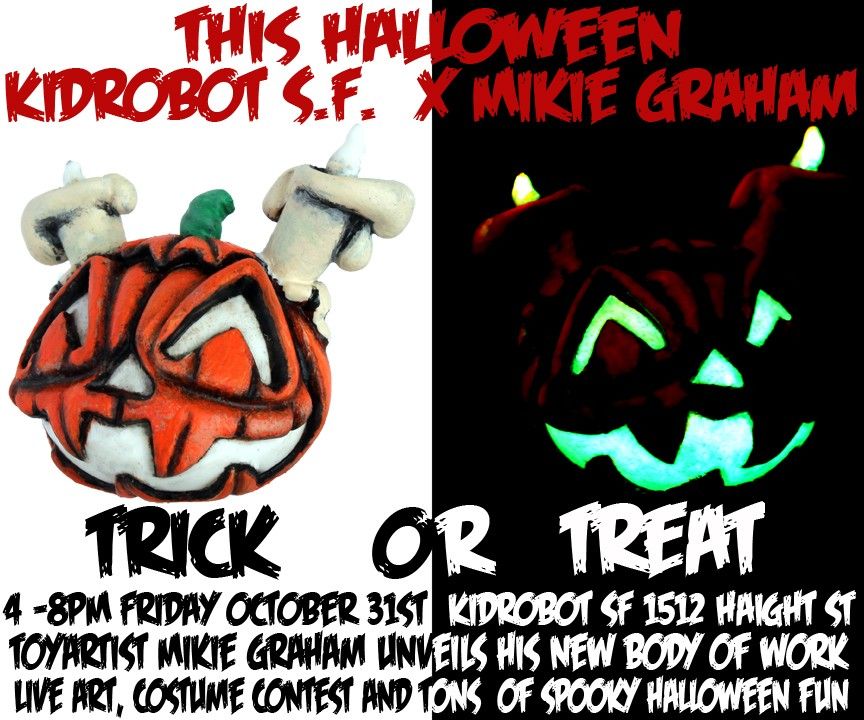 Mikie Graham has landed a solo show at our friends over at Kidrobot SF. With over 30 custom Monster Dunnys along with his Mega Dunny haunted house play-set. So if you are around SF the show opens from 4pm-8pm at Kidrobot San Francisco, Mikie will be hosting a Halloween themed get together featuring live art, candy, a costume contest and tons of spooky fun!
Starting Oct 1st toy artists Mikie Graham has been releasing a new Dunny Monster custom figure via his web store http://zombiemonkie.storenvy.com/ – one figure a day, every day of the month.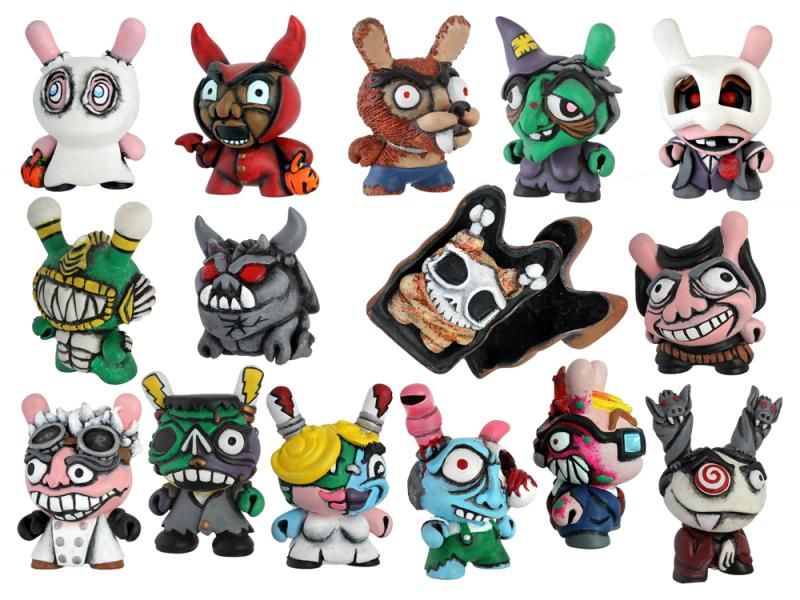 He first releases a DIY version of a character for $15 then the next day a fully painted version of the same design for $45.
15 characters x 2 variations = 30 days of monster madness!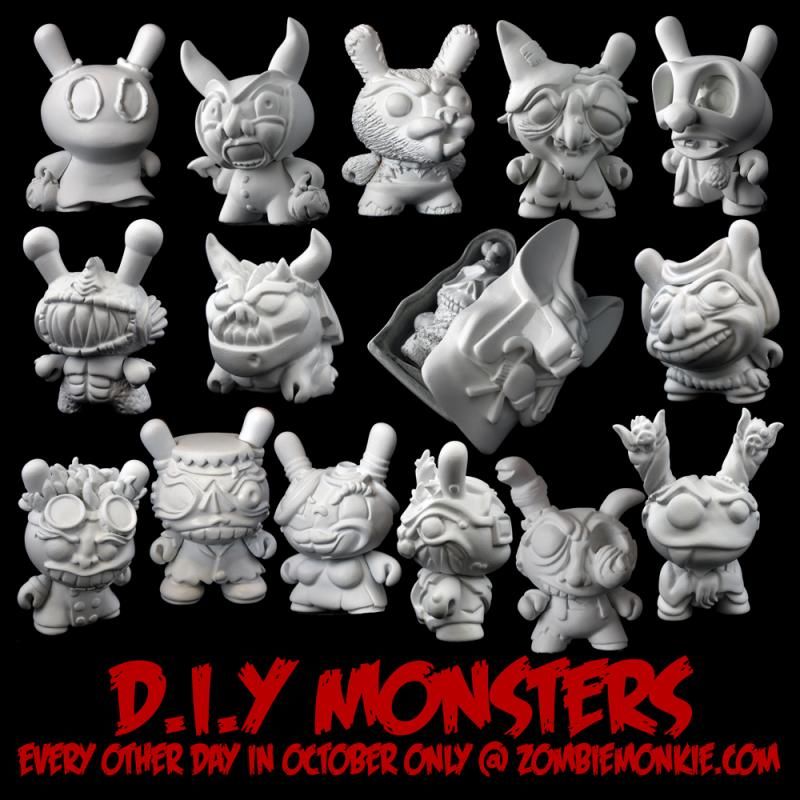 Drop by, check out (and buy) one or all of Mikie's little monsters, and make sure to come dressed in your best Halloween costume….. as Mikie hints that the prize for best costume will be an original hand painted custom figure!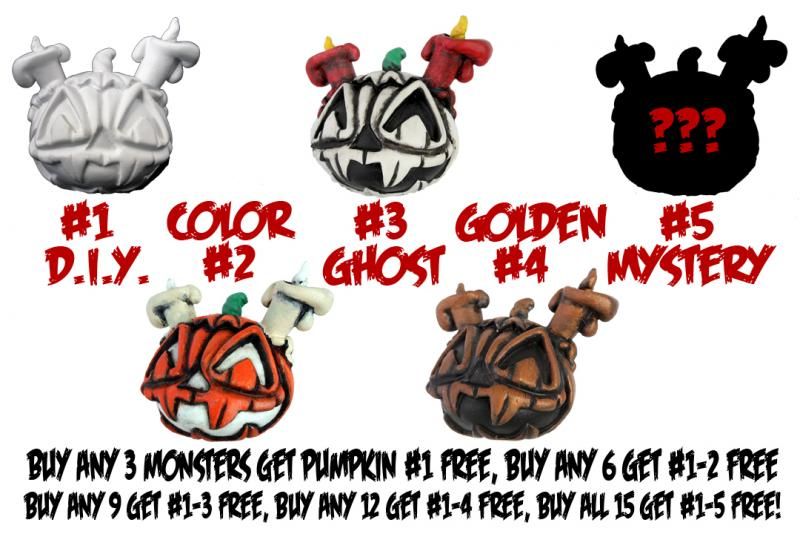 You can find Mike via his Portfolio ,About, Blog, Facebook and Twitter