Broke Piggy released more teasers about the DCon resin series Lo Tech Constructs. Just a few days ago we had seen only a header card but now we're actually starting to see what the series will look like!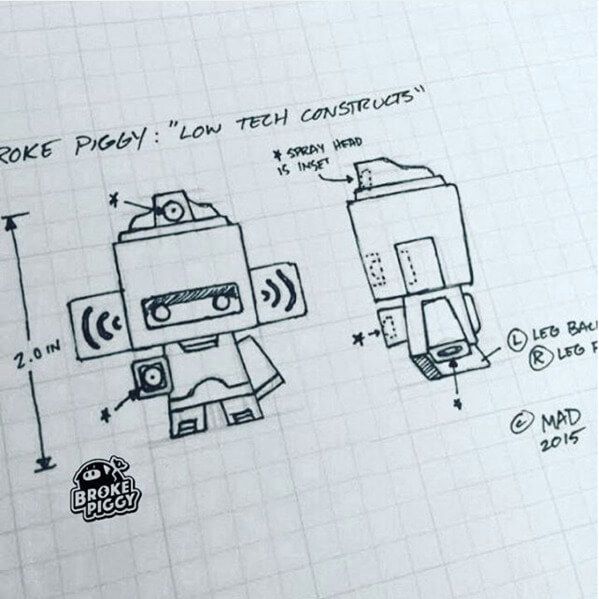 Spraybot: Looks like a 2 incher, designed by Jeremy Madl. Are those nozzles actually going to spray!?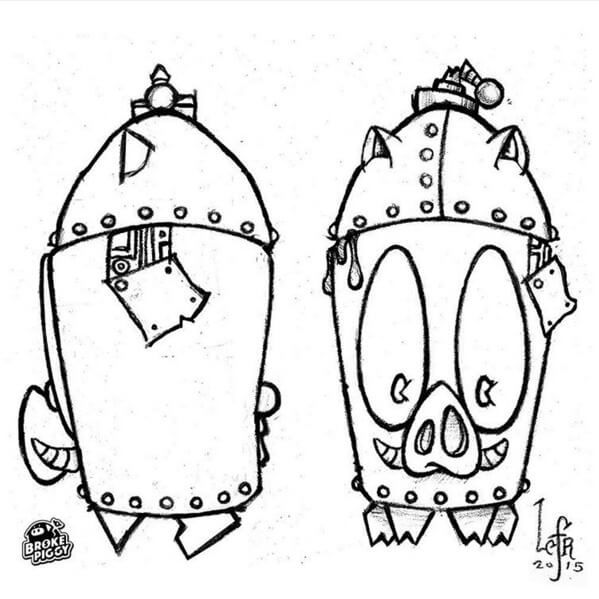 Leecifer's Oinkerbotporkatron has quite a crazy look, and a nose I want to squeeze!
Follow Broke Piggy on Instagram for more sneaks!! Loving everything that's coming!