The world is spinning as the WHERETHEENDSTARTS exhibition at The Modern Art Museum of Fort Worth revealed six Kaws COMPANIONS for online release. Everyone went crazy, from collectors to hustlers, the social media is fired up!
How about the new BFF plush in a black version? We even got pictures of it on Pharrell's hands (as the hype was not big already).
Well, cause we are your friends your will never be alone again, good news just surfaced as there's word of an online drop coming soon.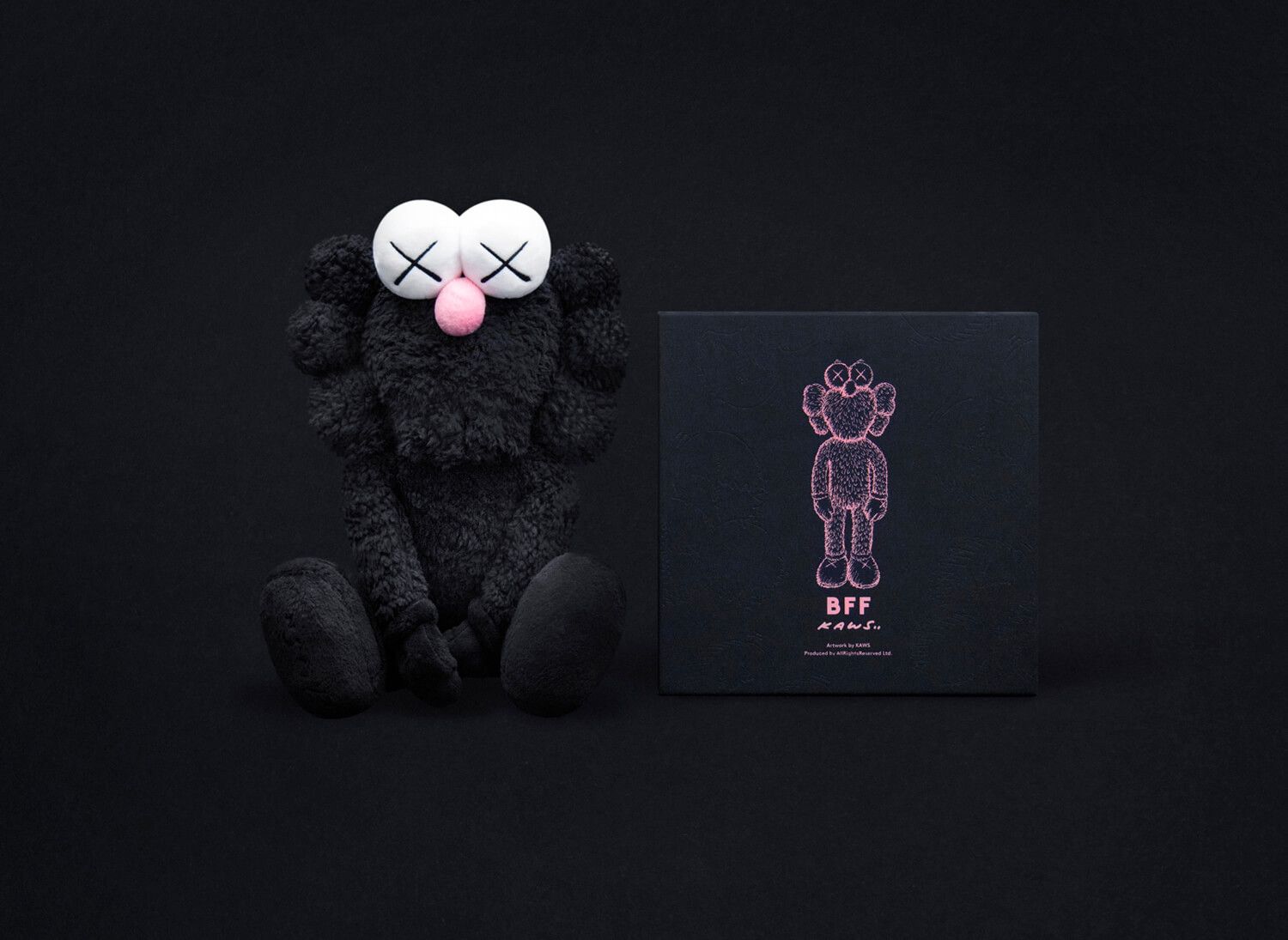 That's right, the BFF Black edition is dropping on DING DONG Takuhaibin online store!
[slider source="media: 58383,58384″ width="1500″ height="1100″ title="no"]
Plus a tote bag was announced to make you walk with the hype!
[slider source="media: 58385,58386″ width="1500″ height="1100″ title="no"]
All of this will be available from October 26 HERE, it will be limited to 3000 pieces! Be sure to check http://www.dingdongtakuhaibin.com/ and prepare yourself!
There you have it! Go crazy!
https://www.facebook.com/dingdongtakuhaibin
http://www.dingdongtakuhaibin.com/
*pics via DING DONG Takuhaibin