Patrick Wong brings back the resin Beats series with this MPC 200XL to join the crew. If you know Patricks work then you know that his work looks like its just rolled off the production line but all are handmade! MPC2000XL is another prime example of how crisp his work is. His illustration on the packaging is nothing short of badass. We will leave it to Patrick to give you the lowdown of the 3inch  MPC 2000XL badboy.
"The Beats Series is a collection of collectible resin art toys targeting beat producers and designer toy enthusiasts. The series is based on a genealogy of key samplers from the late 80s to 2009 such as the SP1200 and Maschine – marking the beginning, evolution, and end of sampling hardware as small resin art figures. Part 1: MPC60, Part 2: SP1200, Part 3: ASR10, Part 4: MPC2000XL."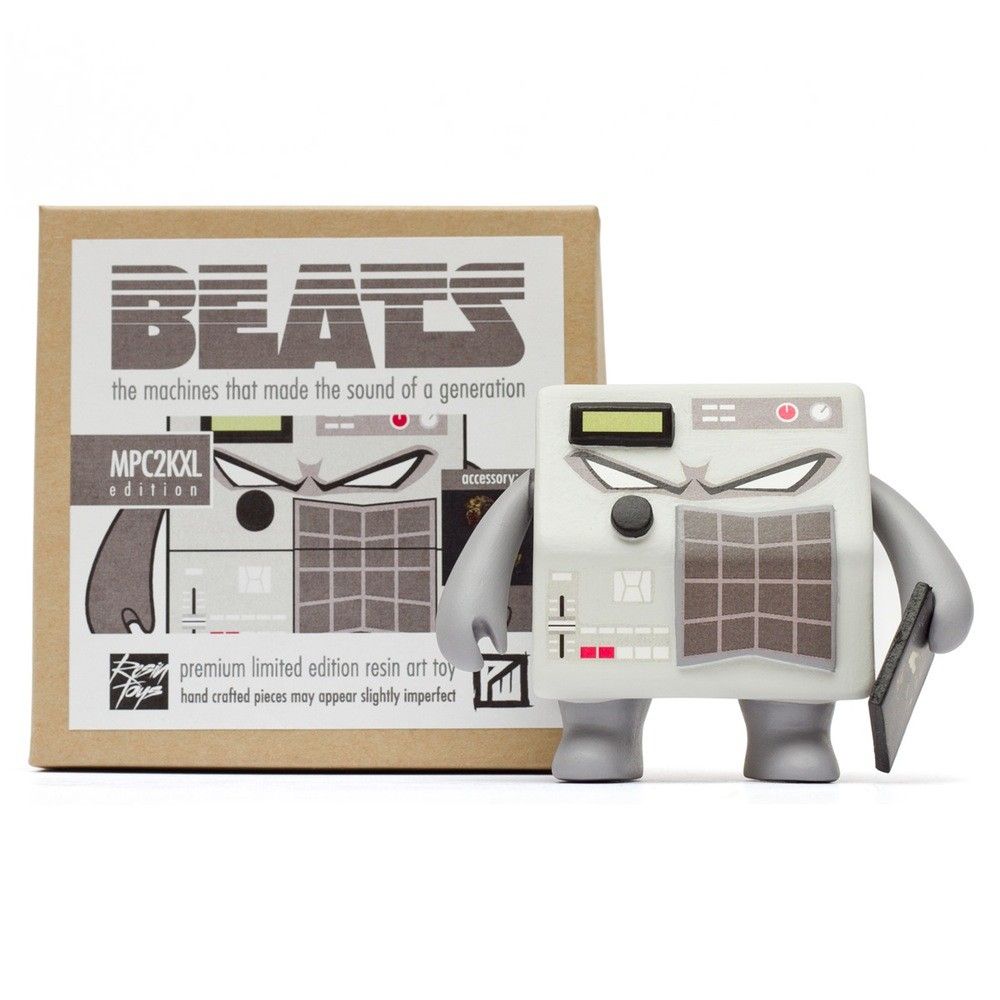 Beats Series Part 4: MPC 2000XL inspired hand-crafted limited edition resin art toy. Handcast by the artist in solid resin, the Beats Series part 4 highlights the classic sampler used by many notable producers since it's release in 2000. From Pete Rock to Psycho Les to bedroom beatsmiths worldwide, the MPC 2KXL was a standard in sampling drum machines and continues to be used today.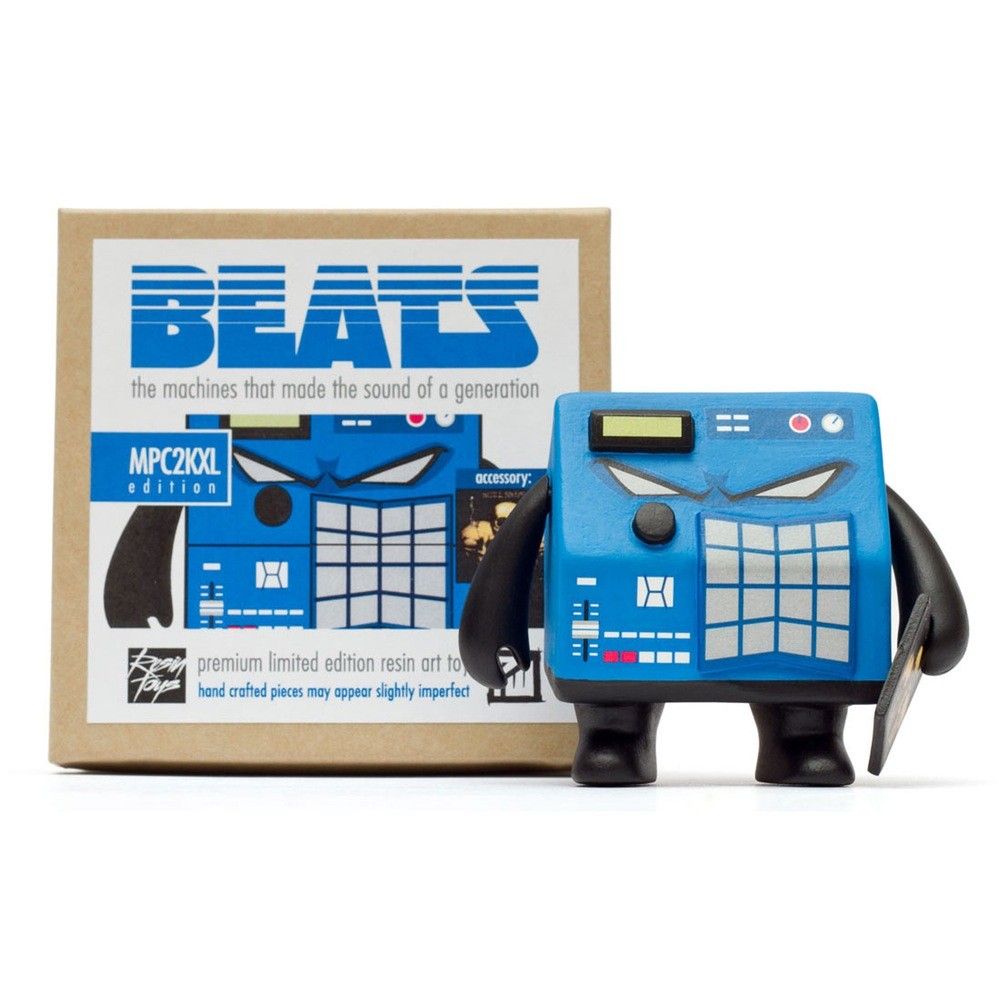 Comes sealed in shrink film with a numbered card, packaged as others in the series with a kraft gift box, and comes with one of two distinct toy break records. The blue version comes with the the self-titled LP The Skull Snaps and the beige version comes with the Bob James Two as a toy accessory.
Priced at shockingly cheap $35.00 each, around the £22 mark, why did I say cheap? well compared to a lot of resin toys and newbies I have seen much higher costs and less well made resin toys for double or even triple the cost. Patrick hits the nail on the head on price point. Available via http://patrickwong.bigcartel.com/ PREORDER ONLY June 22 – July 12, 2015 for a one-time run of figures. No copies will be available after July 12th.
You can find Patrick via Website,  Instagram and Twitter.
(info and photos lifted from Patrick Wong)