Like they say "once you go black you'll never go back" This is the case when Dabs Myla & Munky King debuted the matte black and gold Trouble Trouble figure at SDCC 2016. Like us who couldn't make it to SDCC, Munky King will be releasing the Trouble Trouble Black Edition online tomorrow. Possibly the most classy colourway to date. Funny how a certain colour or finish can make a figure look a different way.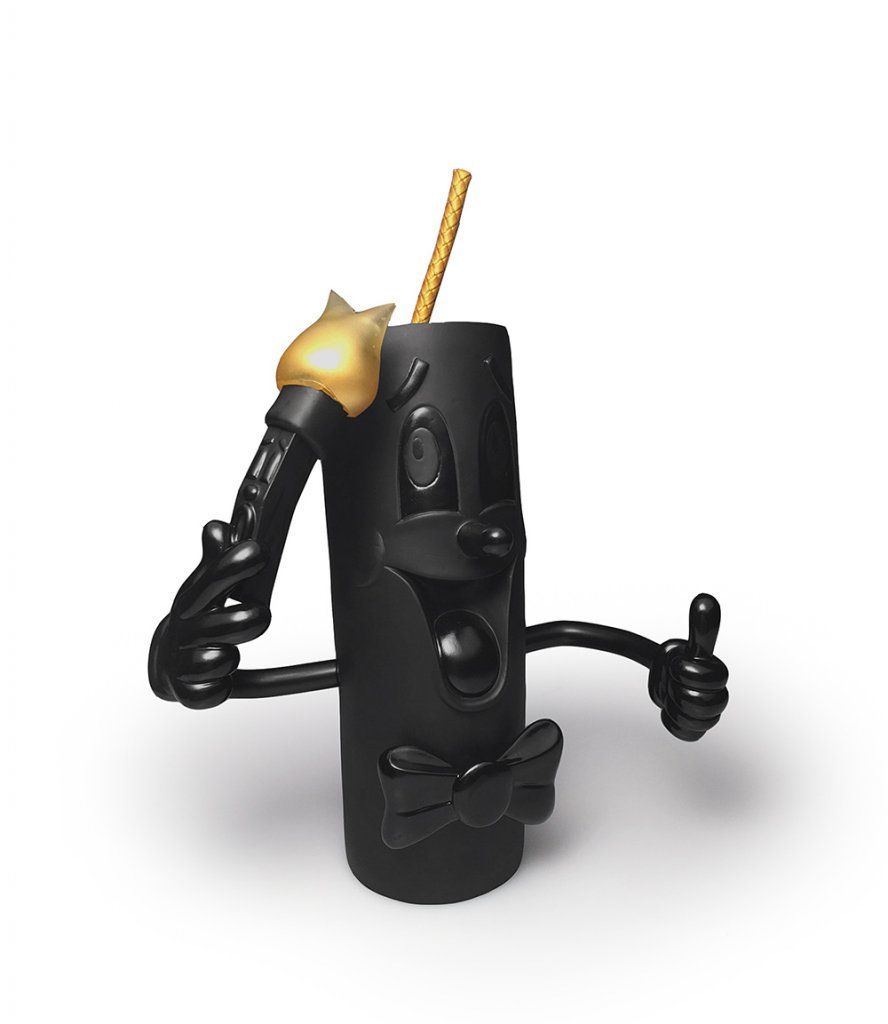 Like a mischievous duo from the golden age of cartoondom, Mr. Freddy Powerful & Little Sparky have made the leap from Dabs Myla's renown murals to become their first vinyl toy…Trouble Trouble.

Featuring a very merry stick of dynamite holding one scared looking match, these BFFs are inspired by Dabs Myla's tight line work, clean aesthetic, and quirky sense of humor.

Comes packaged in a sturdy window box with a flap covered with their whimsical artwork. Mr. Freddy Dynamite features bendy arms that hold Little Sparky and his soft translucent flame.

This Munky King exclusive colorway features matte black with gloss highlights and gold accents.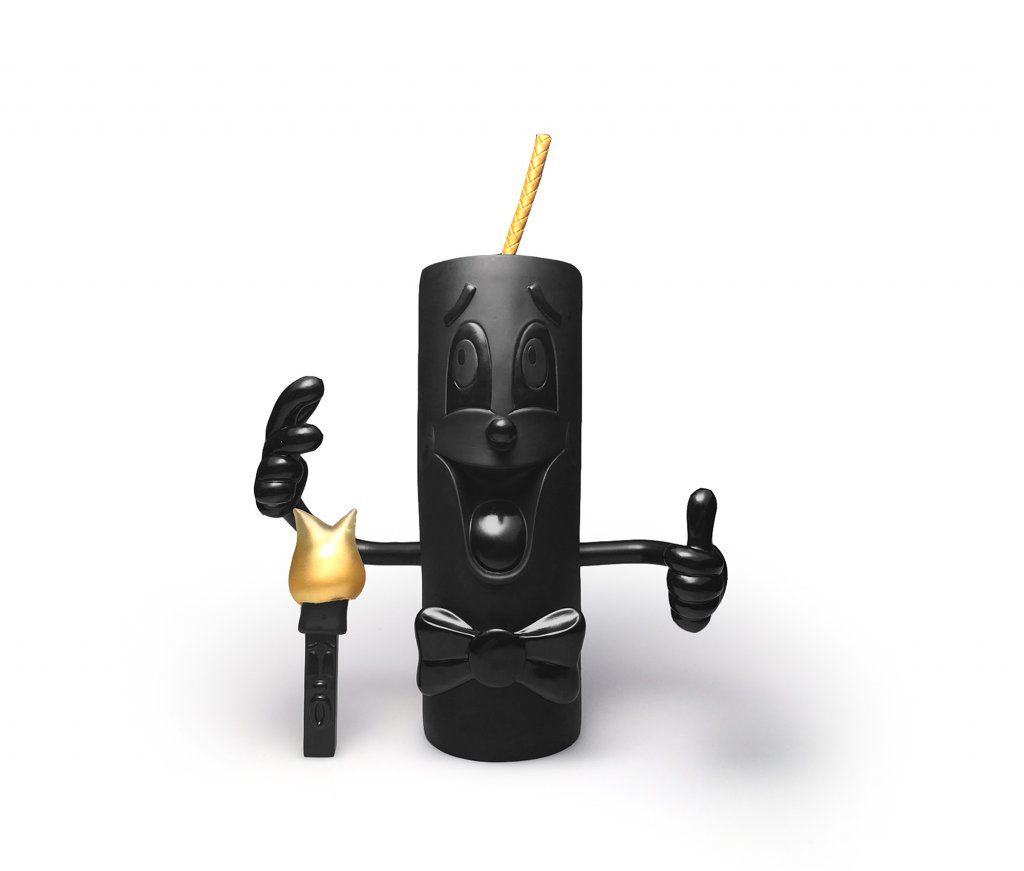 PRICE: $70.00 at HERE at Munky King online store, worldwide shipping available. Limited edition of 100.
Check out Dabs Myla at http://www.dabsmyla.com/ and Instagram.
Find Munky King via http://www.munkyking.com , Facebook , Instagram and Twitter.