It's amazing when we come across new artists and projects, It's a sign that the scene is alive and prospering.  With new collabs new ideas bloom and we get to see new toys that hopefully will appeal to more people. So, thumbs up for the Psychic Venom – Vini Chav collaboration in the creation of the new Blueprint Toy Lab!

Yes! This new toy brand has a good looking debut toy, the Tentacat!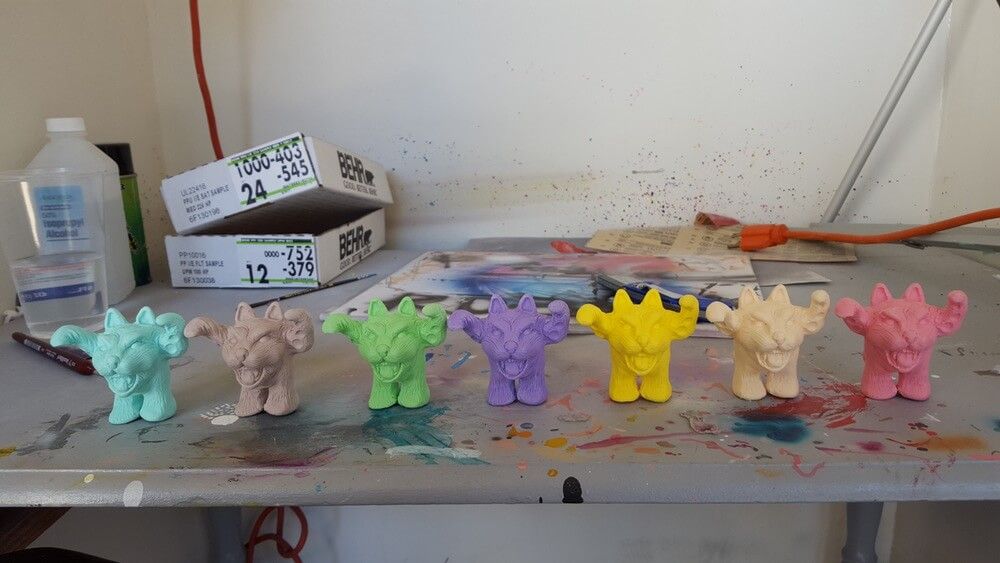 "Cute pet or freak beast?! You decide.
After escaping the Genetics lab at Plum Island Research Facility, the Tentacat was captured by Blueprint and cloned for your buying pleasure! (Blueprint not liable for any damages caused by Tentacat)."
All the Tentacats are  handmade and cast in solid resin. Stands roughly 2.75 inches tall. Sculpt by Marvin Chavarria.
This first summer ready Gelato Edition features 7 delicious flavors! Blackberry, Pistachio, Lemon, Mint, Vanilla Bean, Strawberry and Mocha.
[slider source="media: 52132,52133,52134,52135,52136,52137,52138,52139,52140,52141″ limit="38″ width="1000″ height="1000″ title="no" pages="no"]
Each Tentacat will set you back only $25/£19 for each or grab the whole set (7) for $125/£96. Available this Friday 12/08 at blueprinttoylab.bigcartel.com!
What do you say? Let's help them start this new adventure? Hell yes! We want to see more stuff coming from Blueprint Toy Lab! Best of luck guys!
Follow this new venture on Instagram and blueprinttoylab.bigcartel.com.