Back in 2015 Jona Dinges made our hearts pound when he got his low poly BRUTE The Viking character made into a resin sculpture by the fine folks at VTSS. We were shocked TODAY to find out last year Jona Dinges & VTSS Toys produced a second low poly sculpture titled "Seer" second in the series by German artist Jona Dinges and VTSS. The concept of Seer is based on Jona's graphic and 3D design, VTSS made it into sculpture with poly stone. What a great followup to the BRUTE The Viking, still a huge Low Poly fanboy and Jona Dinges ticks all the boxes.
Seer is in 12-inch height( around 30cm) and every figure has a COA card which is signed and numbered by the artist. Limited to 50 pcs in the world.
Buy NOW at http://www.vtsstoys.com/welcome/OnlineShop, priced at USD $240.
We sincerely hope we see more toys that are replicas to Jona's illustrations like this amazing Ronin, or any of the other Viking designs turned into designer toys.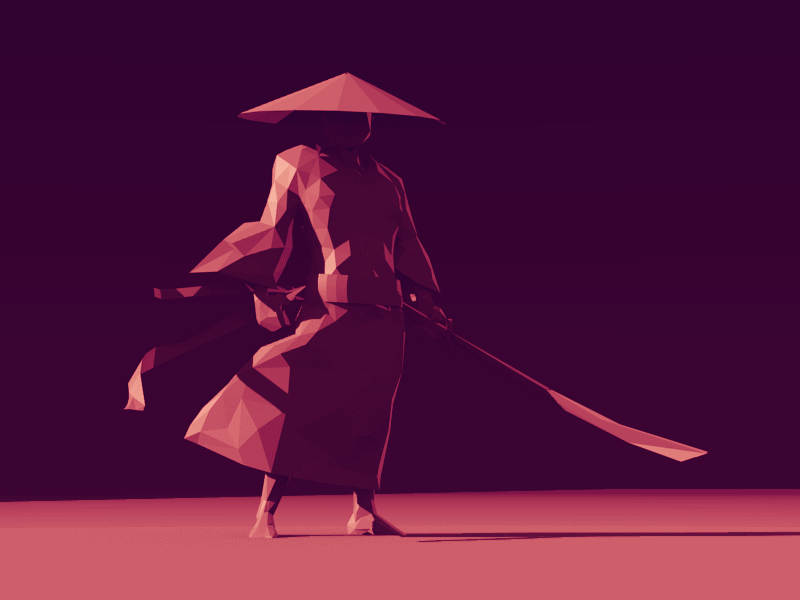 Still shocked we didn't find out about Seer By Jona Dinges x VTSS until NOW. Better later than never, right?
"Low Poly " art toy CONCEPT–by Jona Dinges
Low poly characters are somewhat like speed paintings. Building recognizable and likeable objects with the least amount of shapes. I fell in love with low poly aesthetics right from the start. Reduction in design and retro pixel art has always been something I was drawn to. Searching through the web I was surprised to find a massive amount of low poly landscapes but hardly any characters.

So I set myself the goal to explore this low poly world and combine it with my passion for character design to achieve a set of likeable low poly characters.

I chose to build the series of Vikings since they have very prominent features that can easily be exaggerated. In addition, there are a lot of stereotypes but each with their distinct appeal. The chieftain, the brute warrior, the old wise guy, the seer and so on. As most characters are organic beings the hardest part was to make them feel somewhat alive. I chose not to include eyes due to my first explorations where I realised that tri-angled shapes on eyes do not work well and made my characters feel dead. In the end, it all comes down to light and shadow, colour and shape, and building hints for the mind in order to let the imagination establish what is missing.
Make sure you take a look at Jona's networks at Dribble , Instagram and Twitter.
(all info lifted from vtsstoys)