Leslie Levings is the artist behind Beastlies and she'll bring loads of goodies to Designer Con 2015.
First up are two new Fillimander colours that will make their debut at Designer Con: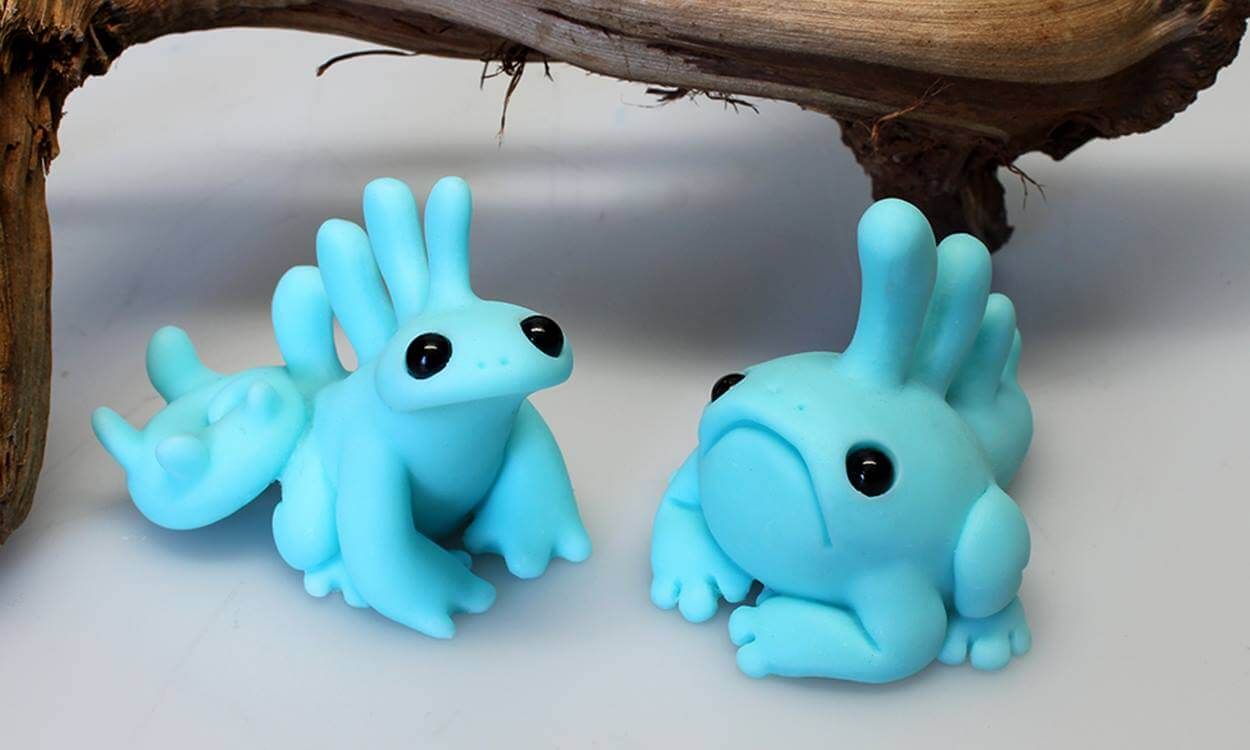 The Sky Fillimanders are a beautiful light blue and cost $25 each.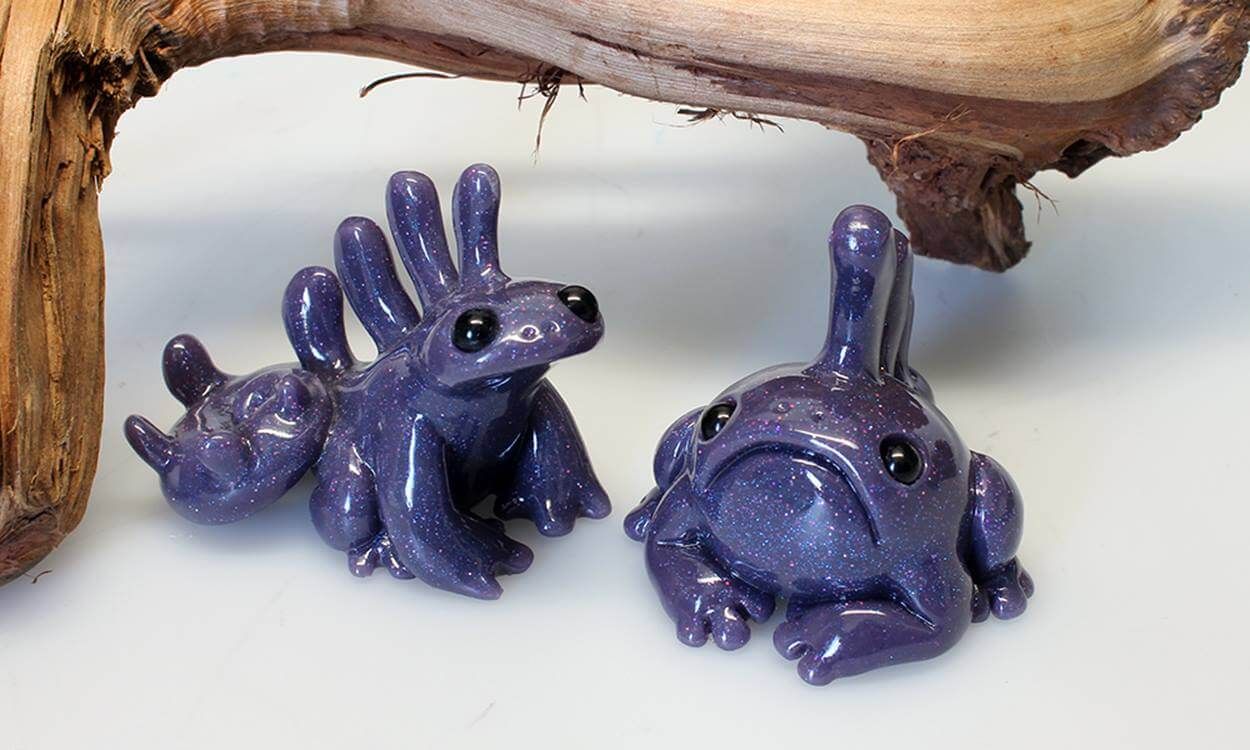 The Galaxy Fillimanders truly are from another world. They are semi-translucent and filled with pale blue and pink glitter. Really cool!
Price: $30 each
There will also be between 9 and 12 snow globes featuring a cute, little Beastlie.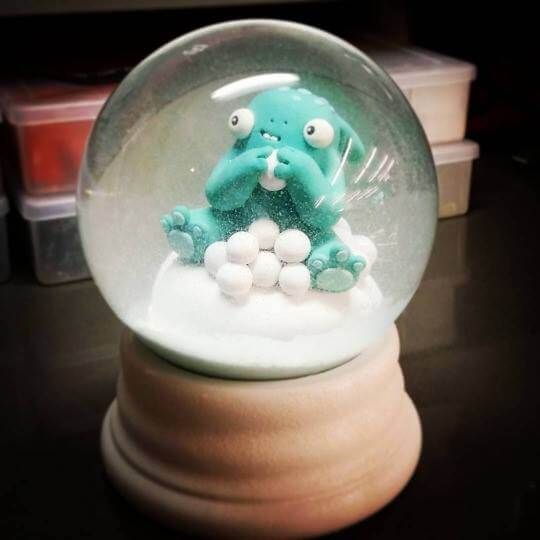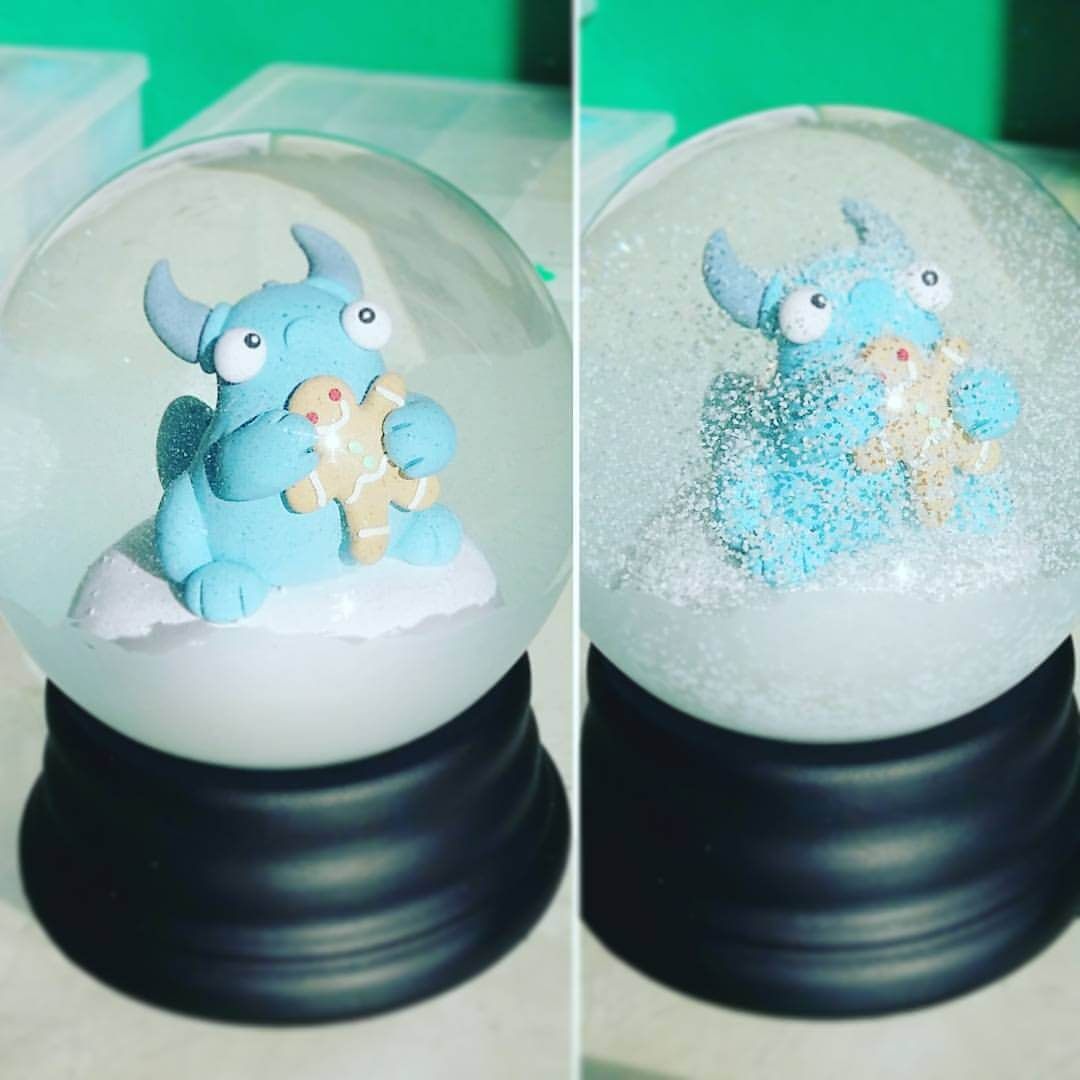 I love the winter theme these have going on. The snowballs and gingerbread man are a really nice touch. Plus, who doesn't like snow globes?
Price: $200 each
Leslie will also have a bunch of Beastlies ($50 each), Beastie face baby onesies and a handful of larval lake monsters at her booth. Now where to find all these wonderful items you ask?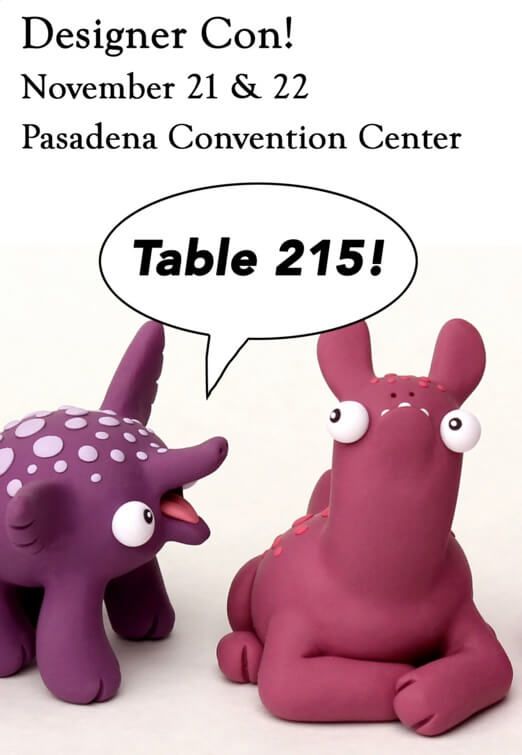 You can find Leslie on Facebook, Twitter and Tumblr.