It's April, the month of ToyCon UK! Which means there's gonna be a plethora of updates on all the wondrous exclusives from our super-talented exhibitors. We have one for you right now in fact, directly from UMETowers, and he's a right scurvy dog!
[frame align="center"]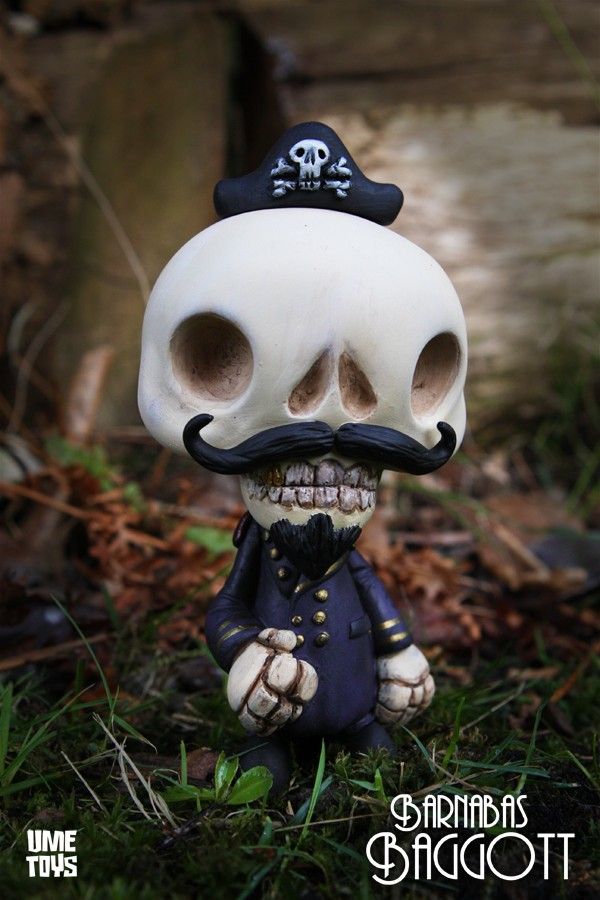 [/frame]
Aaaarrrrgggghhhh! Remember Barnabas Baggott the new Bellhop resin that I've been working on for release at this month's ToyconUK? Well I couldn't resist doing a custom version of him as well. I'm pleased to introduce Barnabas Blackbeard the pirating scourge of tinseltown. If you'd like to see him and the rest of the new collectables I'm making come on down to the UME/JPK booth.
How exciting is this guy? With his tiny hat and moustache too! If you're a big fan, but can't make it to the con, then give UMEToys a message and he might be able to sort something for you after. On the day though, this guy's gonna be gone like rum in a pirates flask!