Sneaky Raccoon is having a solo show which is opening 19th June at  Studio 73  if you're in London Sneaky's show is called 'Bearly there' being held at the lovely Studio 73 gallery! Have some fun, see some nice artworks and help support her chosen bear and animal charity for the event help animals in support of WSPA UK 
Bearly There' is the first ever solo show by British graphic artist 'Sneaky Raccoon' (aka Anna Mullin). As the shows name suggests, the exhibition celebrates all things bear — their past times, friends, aspirations and daily life re-imagined with freedom and fun in mind. "Bears are interesting, creative, inquisitive creatures.
They are probably the first animal that most of us are introduced to as a child in the form of a teddy bear, before we even have an understanding of what any animal is. With their habitats receding, poaching and hunting causes numbers to drop and some subject to the brutality rife in the animal trade — it just breaks Anna's heart. Anna loves animals and they have been a source of endless fascination to Anna of her life and that's why she choose to feature them heavily in her work. We can't save every animal from such terrible fates, but we can at least attempt to help by campaigning to keep their habitats protected and support those people on the ground who are literally saving and giving them a second chance at the life they deserve." Artwork on display at the lovely Studio73 Gallery in Brixton Village will offer unique signed one-off prints, original drawings, paintings, totes bags and perhaps a custom toy or two. There will be a raffle to win a custom painted toy by Sneaky too on the night! So, remember what it is to go down to the woods, share a teddy bears picnic or just see the secret life of bears — this exhibition focuses on the frolics and fantasy of their dreams so there really is something for everyone. Sadly, not all bears or animals get the opportunity to live out happy lives however some are lucky to be rescued. As an active supporter of the bear and animal charity WSPA (The World Society for the Protection of Animals) Sneaky aims to raise some money from the exhibition from both a percentage of sales over the duration of the show, as well as visitor donations on opening night will be going to the charity.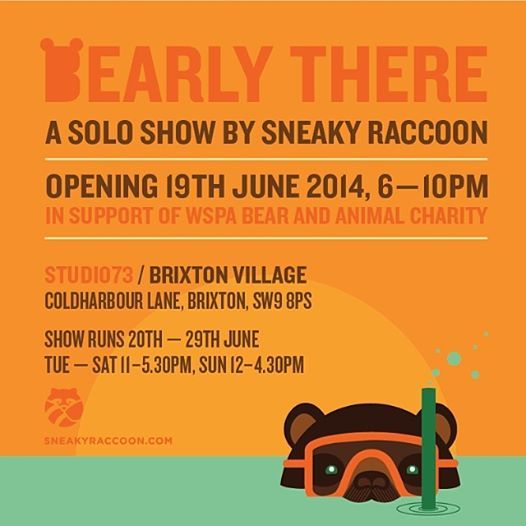 Sneaky peek at whats on show
73 Brixton Village,
SW9 8PS,
LONDON
Sneaky's Website HERE
Last but not least don't forget to check out our interview with the beautiful Sneaky Raccoon if you haven't already done so HERE.
If you would like to be added on to Anna Mullin commission list feel free to drop her a message at [email protected]
Oh yeah check out Sneaky Raccoon's Web shop the Sneaky Spring SALE is on so go grab a bargain! http://sneakyraccoon.bigcartel.com/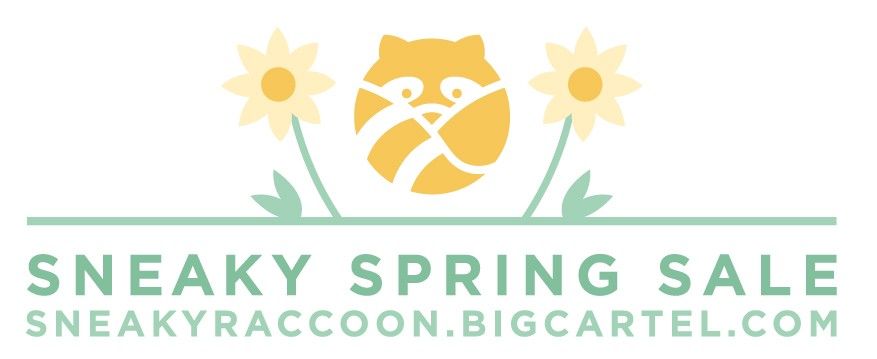 About Sneaky's bear and animal charity she supports 
www.wspa.org.uk
The World Society for the Protection of Animals (WSPA) exists to tackle animal cruelty across the globe. We work directly with animals and with the people and organisations that can ensure animals are treated with respect and compassion.

thanks to our great friend Phil Martin of http://flatties.co.uk we can show you some great shots from the opening night of Sneaky's show