Triclops Studio are having true January style by having a sale, a big B.A.S.T.A.R.D sale !! all figures ( resin, rubber + vinyl ) are 50% off till the 31st of Jan! You snooze you loose!
Even this super set are on SALE!
B.A.S.T.A.R.D Gacha Twin Pack V1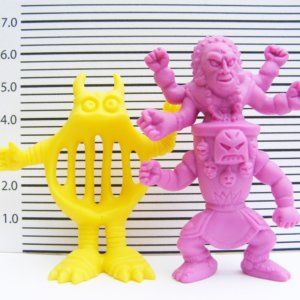 Gacha machine Goober & BIG B.A.S.T.A.R.D from their recent Japanese, Rampage x B.A.S.T.A.R.D figure show >> made in rubbery plastic for that old-skool flex ! V1 consists of a yellow Goober & a grape BIG B.A.S.T.A.R.D
Now Only £4.00
Or even this little bad boy
Wee-Man
To make-up for his physical inadequacy, Wee-Man re:built himself >> unfortunately he ended up more Dusty Bin than R2D2 ! Wee-Man is a hand-made resin mini figure, standin' a pitiful x-amount of cm's shown in the mug shot line-up snap.
Not suitable for kiddies, adult collectors only!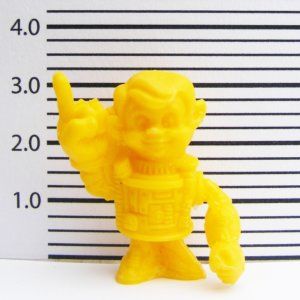 Anyway what you all wait for? HEAD OVER NOW