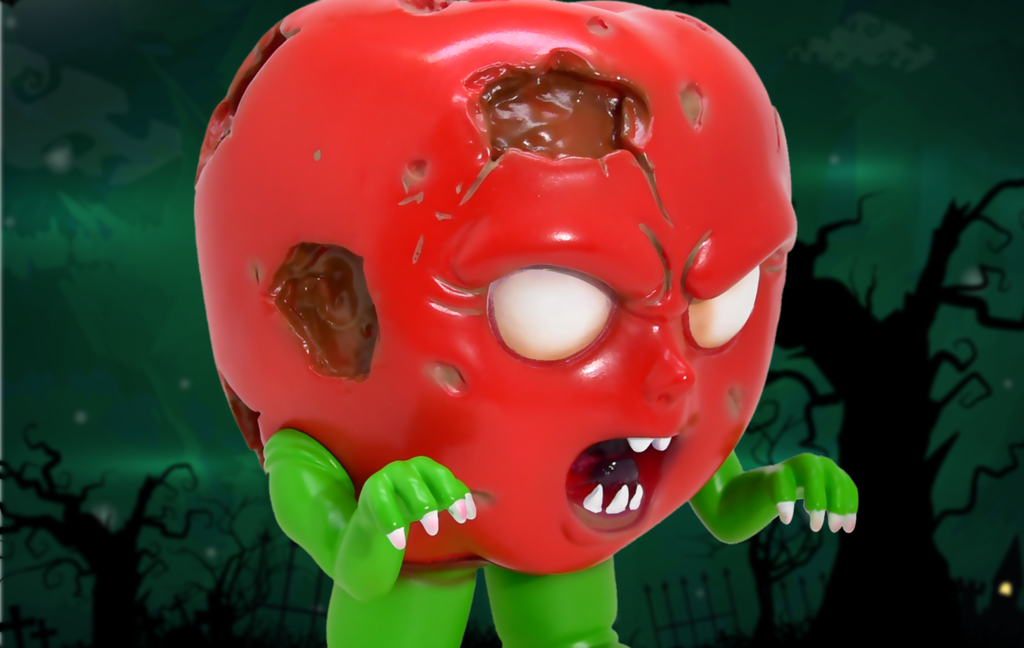 I'll be honest, it's far too f'n warm today in the UK to be talking about anything horror related. Ha. I need cute & airy releases, I think I need something to cool me down.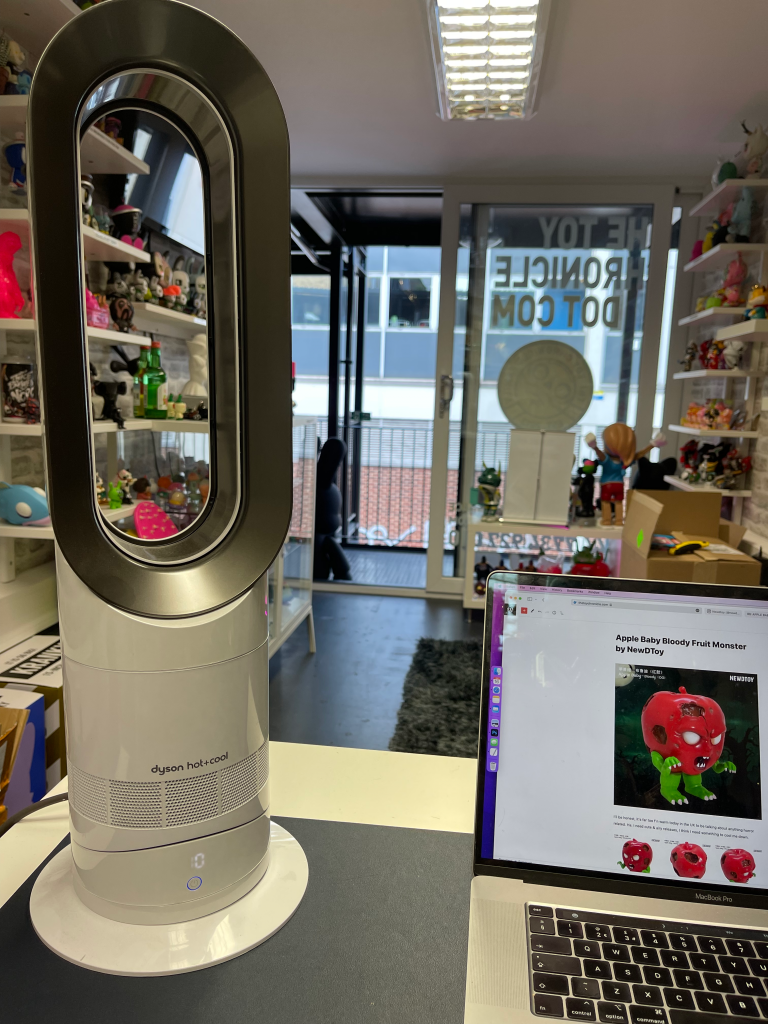 // Ok, grumpy hot Gary put his fan up on the desk to cool down. Damn warmth! Not built for it. //
Now that I've cooled my body temp down to something that doesn't resemble Mount Vesuvius, I can bring you the news of the Apple Baby Bloody OG edition from Newdtoy!
In the Asian continent there is an mysterious Black Forest, like a dark "Lost Worlds", isolated from the human world. In the depths of the Black Forest, the fruit grows savagely in the slaughter, a number of races have successfully evolved the fruits monster by the natural selection competition.

They gradually lived in peace after protecting the land of their race..But by chance one heard that all fruits cultivated by man have beautiful faces…

They no longer liked the dim light in the dark forest, and began to desire for the human world. Bloody,  a race of Apples, has strong attack, can burn everything after continuous cultivation!!

NEWDTOY, June 2021
This 5.5inch sofubi Apple Baby Bloody edition is now available as a pre-order (expect shipping to be Sept 2021). Priced at $68, you can purchase yours HERE on the Newdtoy store!
---
NewDToy Social Media
Facebook: https://www.facebook.com/newdtoy
Instagram: https://www.instagram.com/newdesigntoys/
---
If you want to support The Toy Chronicle, we have a number of options available to you. We have started to stock a wide range of releases that we think you will enjoy. Ranging from production pieces from Superplastic, Unbox Industries & POP MART, to original pieces from our favourite artists like Sank Toys, Quiccs & Czee13. Purchasing one of our pins also really help. A quick, cheap way to also support the TTC is by making a small donation. These can all be completed below through our online shop. We appreciate all the support! Thanks!