One of Hong Kong's newest companies Plastic Lonely Heart Band reached out to us presenting some monster madness! Eddie Com Plastic Lonely Heart unleashes "A-Hum Warrior" which is inspired by and based on Kongōrikishi from Japan.Plastic Lonely Heart created and hand-sculptured A-Hum Warrior with the elements of Bearded Dragon and Jackson's Chameleon.
As the world is falling apart, Monsters and Demons rise. To save His people from the massacre, The Almighty summons two beasts with His own blood and merge them into an invincible soldier — A-Hum Warrior!  He might be cold-blooded but he is brave and loyal!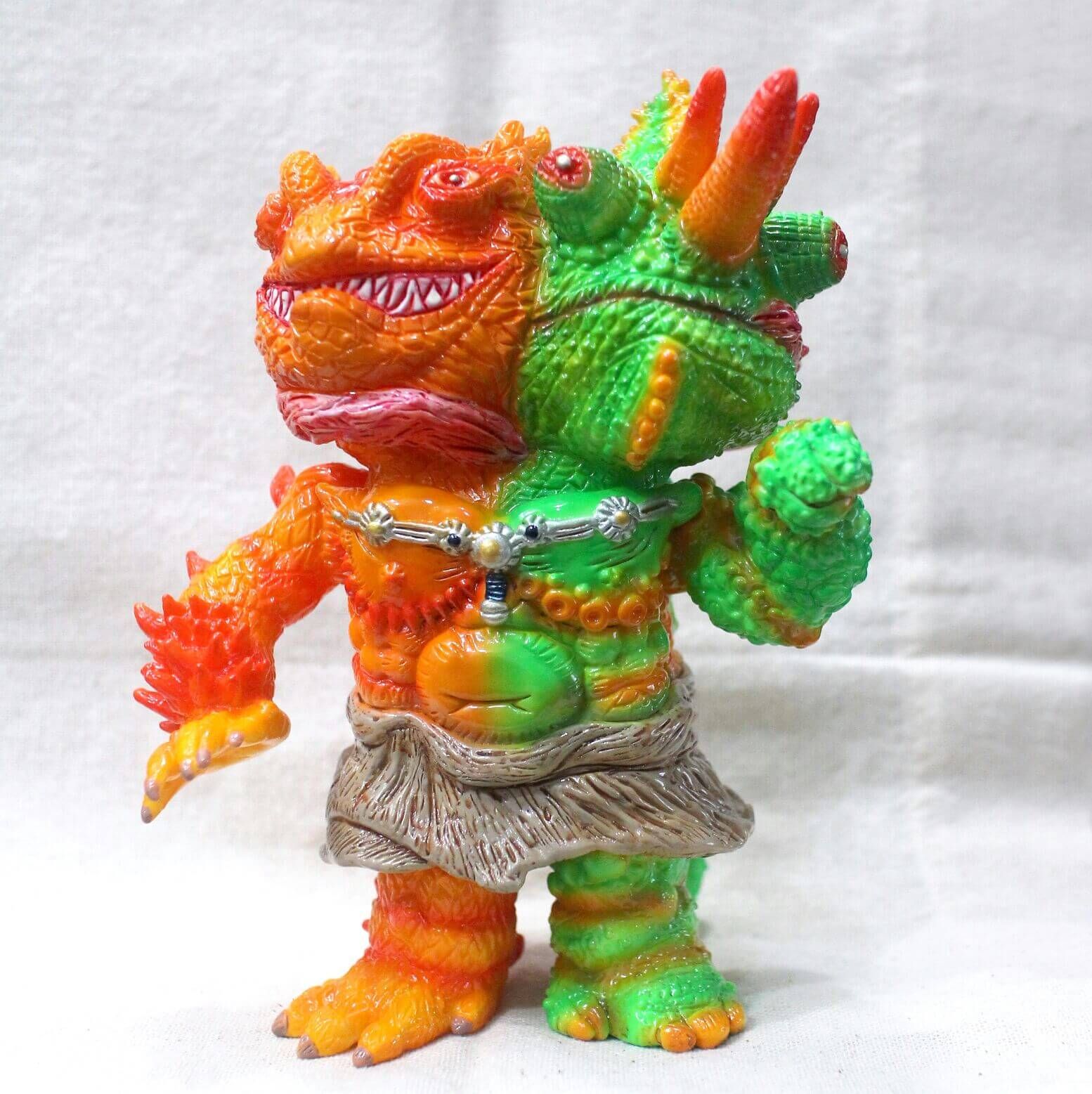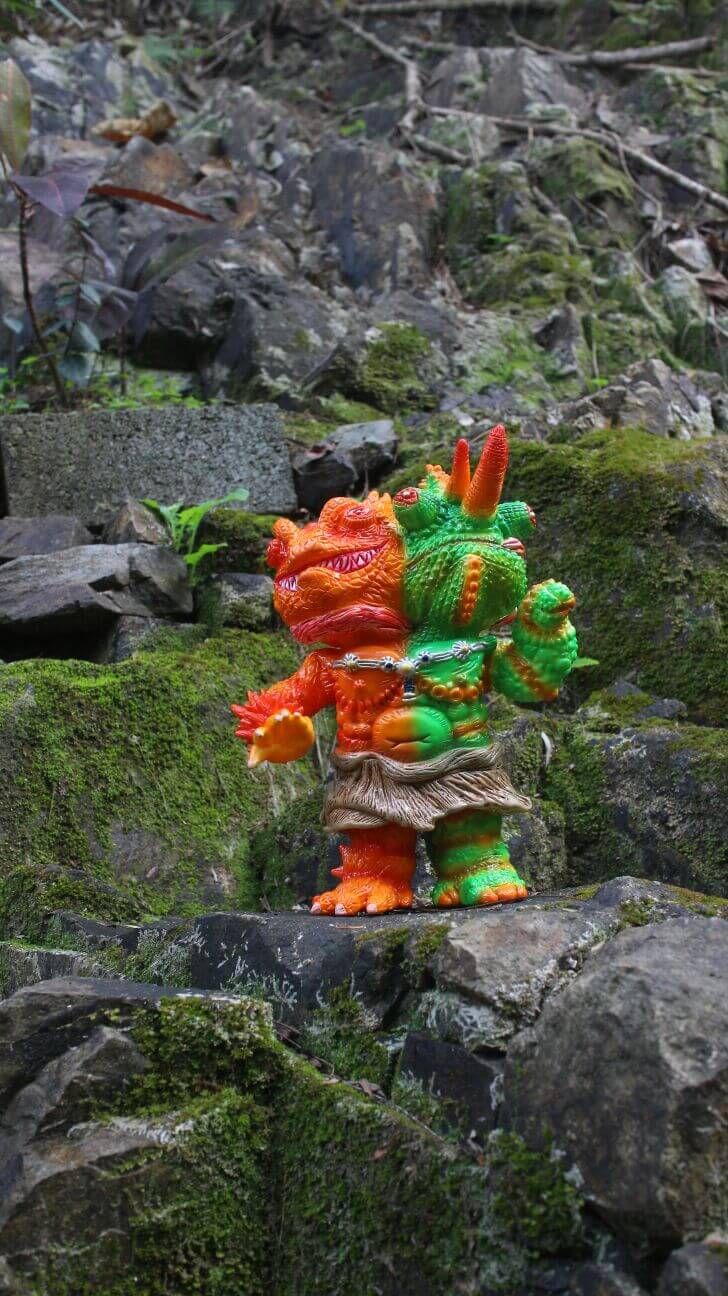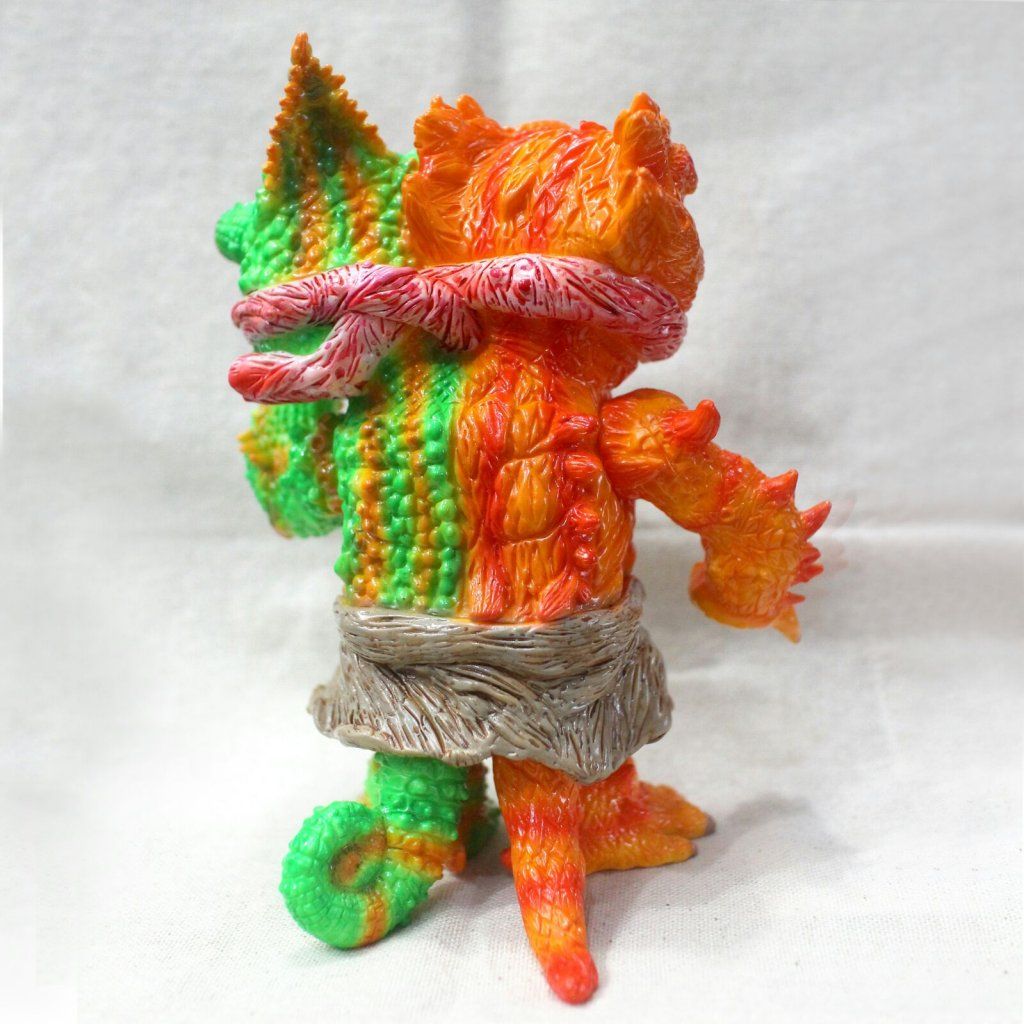 Medium and size:  made of soft vinyl and 20 cm at height with 6 points of articulation.
Please send the following info to [email protected] if you are interested:
1. Name
2. Shipping Address
3. Postal Code
4. Country
5. Telephone Number (Very Important)
6. PayPal Account
7. Email Address(Very Important)
8. Instagram ID
PRICE: 180USD + SHIPPING
Cop your Designer Toy news first, you should look to download our new TTC Mobile App. Designer Toy news direct to your smartphone. No dealing with social media algorithms.
It's FREE.
Find Plastic lonely heart Brand on Instagram.