Kidrobot celebrated the 10year anniversary of their signature Dunny platform in 2014, so in 2015 they are releasing three very special Dunny to commemorate the occasion. Ok, they're a little late but we'll forgive them.
Back in 2004 they produced very limited editions of three basic colourways of the very first Dunny. Red. Black. Silver. Given away to a special few.
Fast forward to 2015 and Kidrobot are again producing three basic colorways. Red. Black. Silver. Hopefully in a higher edition.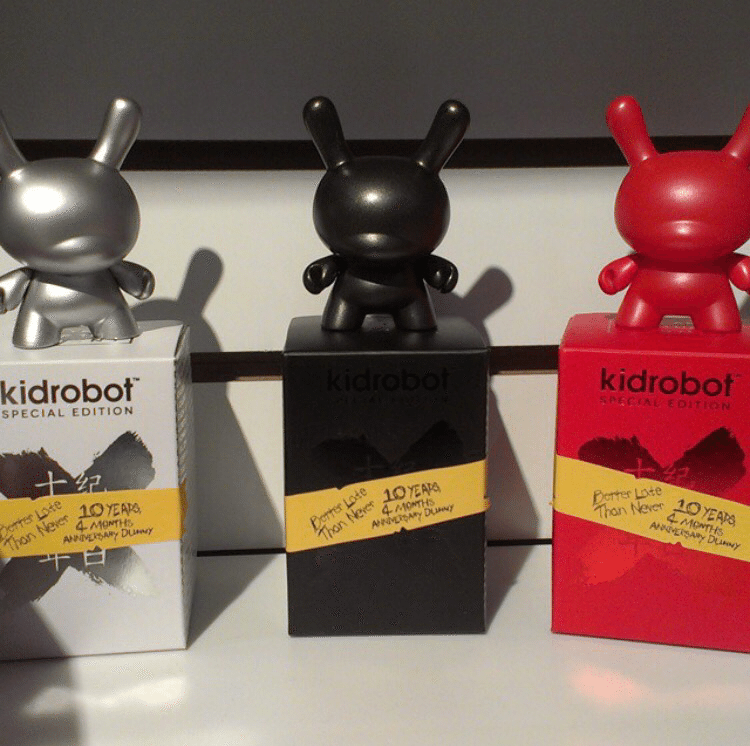 We are not certain on full details – cost & release date etc – but once we find out we'll let you know.
Thanks to The Toy Viking Instagram for the picture from New York Toy Fair this weekend.