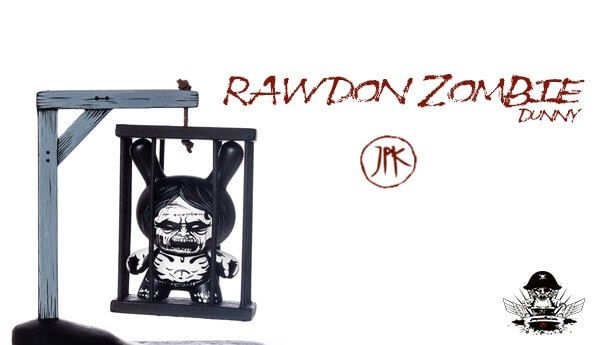 Jon Paul Kaiser goes into Zombie mode with a classic Kidrobot Dunny. This time the theme was a zombie and JPK adding a few extras on this fab commissioned piece like the gibbet frighteningly adds more to the finished piece, putting his craftsmanship to the test with wood and leather into the mix without taking too much focus of the main custom Dunny.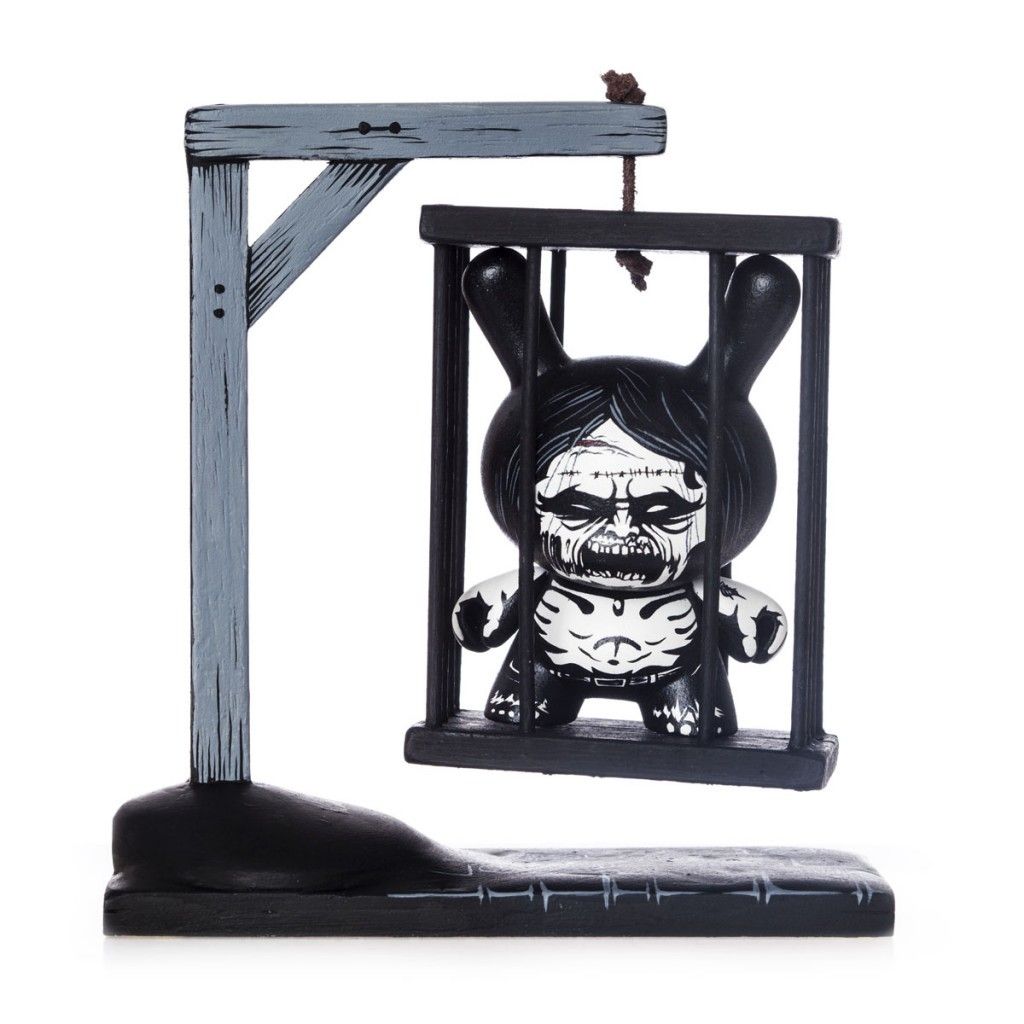 The back story is " this captured zombie hangs in a gibbet standing at the crossroads near a once-infested town called Rawdon, both as a warning to others and a sign of the town's recent history"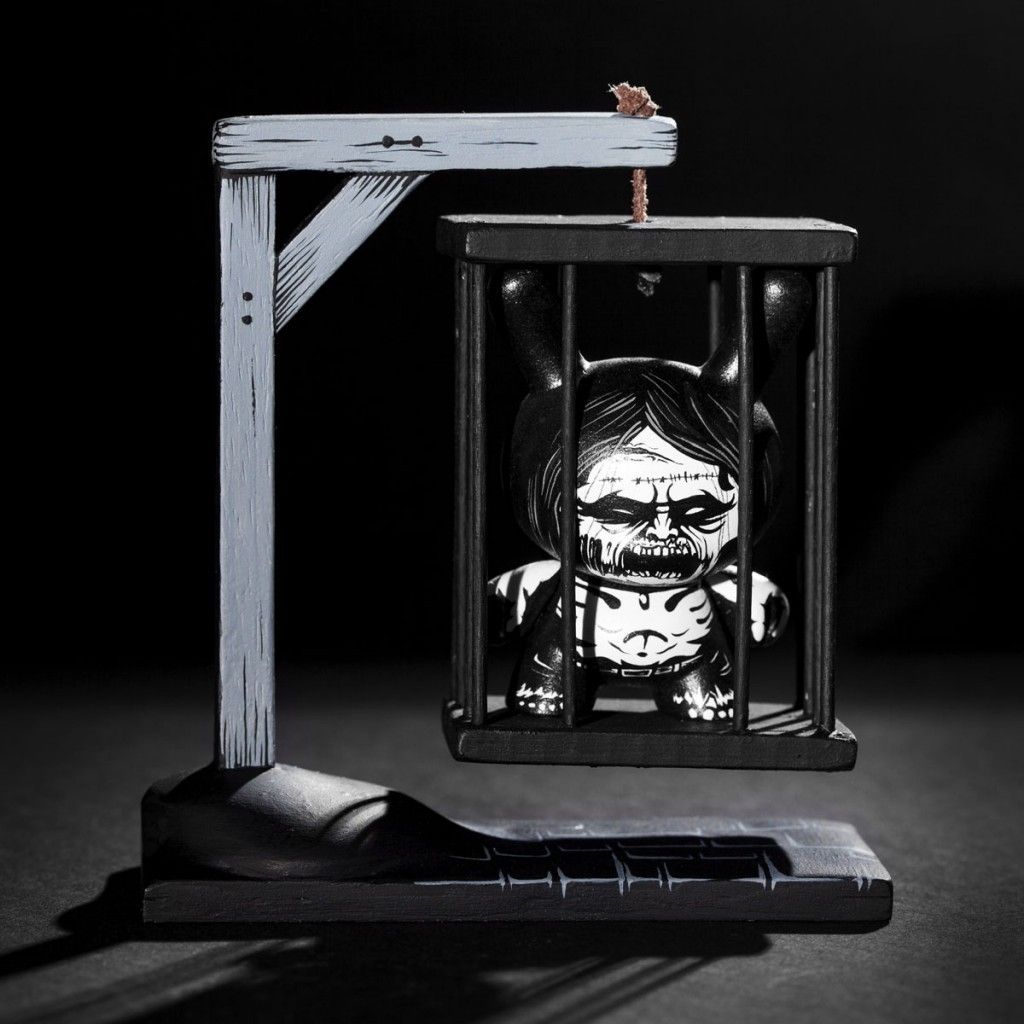 For the collector/customiser himself (Chakal Tois AKA avatar666 ) proud owner of this custom and JPK, this commission had a few shipping problems as the 3″ Dunny custom that actually went missing in the post for weeks and months, the piece was posted in mid December and arrived on Saturday! After talking to the client JPK already started work on a replacement…  ( so maybe the new one be heading to Toycon UK? or Online shop?
If you were hoping to grab your own piece of customised goodness, then you're in luck! His commission book is open so
go, go, go
!