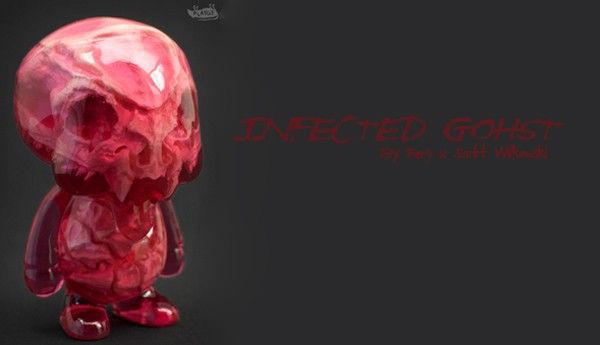 Scott Wilkowski works his magic with Ferg's iconic Gohst. Infecting the Gohst platform into Scott trademark style. Our friends over at Discordia Culture shop have managed to secure some so you all better head over and pick one up before they all disappear for good. I personally like Scott's skull sculpt on this one it suits the Young Gohst really well and with that clear resin in red adds that extra creepy look.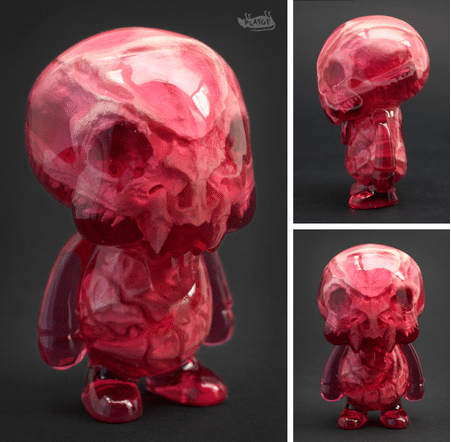 From front to back Scotts skeleton fits perfectly with the contour or the platform.
Hand cast resin. Approx. 3 inches tall. Ordering closes March 1st!
Pre-Order now at http://discordiacultureshop.storenvy.com/ before March 1st or forget about ever getting one of these! Priced at $69.99 (around £45)