Yesterday Studio Uamou released a second set of hand painted mummy uamous for Halloween! These are hand painted by Ayako Takagi herself, and come in four different colorways of eyes – blue, yellow, white and pink! This was really exciting news for fans because these were previously released only in a local store in Japan so this gives more access to those who can't easily navigate Japanese websites! And, Halloween is well loved around the world so it's always fun to have a little way to celebrate with Uamou.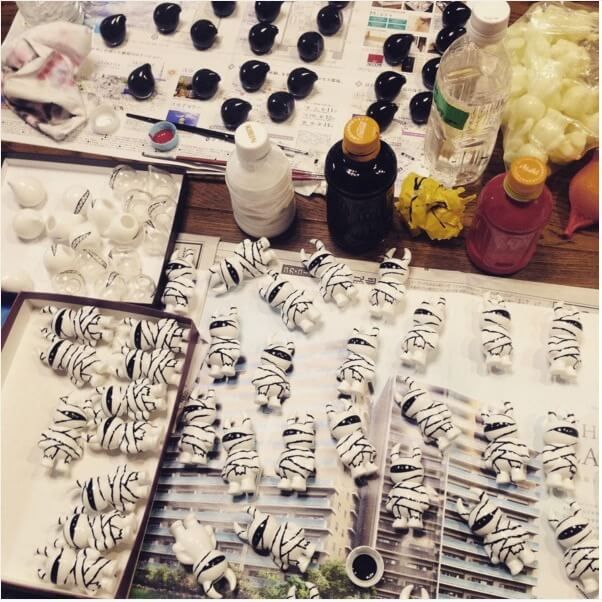 Work in progress shot, notice the #dcon hashtag in the original post?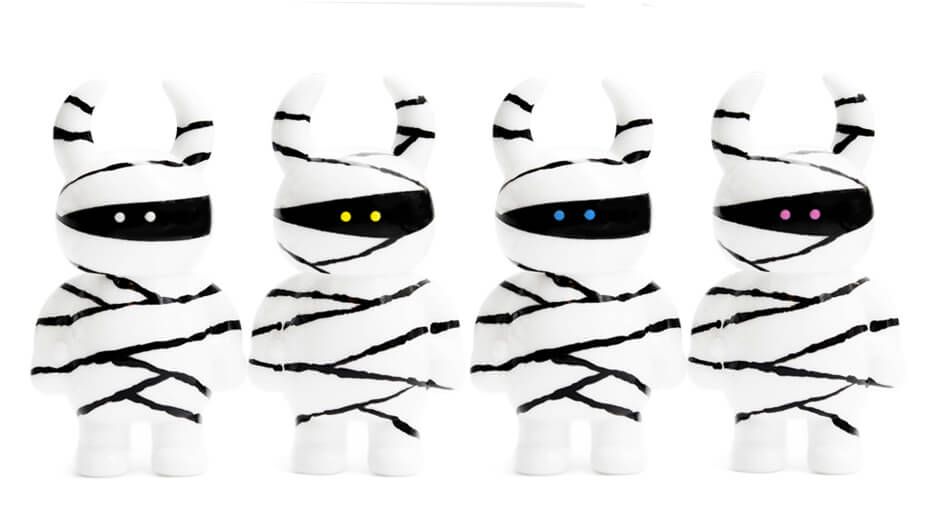 I love all the different colored eyes!
The sad thing about this release is that all of them sold out online within minutes. I hope you were one of the lucky ones to snag one! Otherwise, I hope there are more at DCon (less than a month away!).
If there are, and you're at DCon, we can go to the booth together =).
Images from uamou.com and Uamou's Instagram.