TTC favourite Tomodachi island works her magic yet again with Yurei. Transforming a Kidrobot Rooz into a wonderful creature. We don't see many custom Rooz and actually we don't see many for sale too. We will let her explain her process as she does so brilliantly.
"He was once a magnificent beast from the Whispering Woods. He migrated to the Sakura Sanctuary quite some time ago now. He has now reached his final form as a Y?rei and is now ready to leave the island to become part of the spirit realm." 
I used decals for his forehead and his back which worked really well with this job. For tiny detail I find the decals very handy and I love designing them on the computer. It can be a real struggle to work with when it's this small though. But with patience it will come together in the end.
"I am very happy with Rooz and so pleased to have worked on this kidrobot platform. I know he is quite rare, but I don't understand why. It is amazing to work on and has a super cute silhouette." 
[slider source="media: 22749,22750″ limit="100″ width="1100″ height="1000″ title="no" speed="800″]
The tones used and the horn sculpts are impressive. She highlights the emotions with that pink washes of pink and gorgeous decals.
Along with her wonderful storylines she will be ready to let loose Yurei to the world "The Passing to Y?rei" will be part of the sale on May 1st at 12:00pm GMT.
The Passing to Y?rei is not the only thing launching soon she has a wonder collection of customs she has made ready for her online shop.
The Miochos – Custom 2.5″ Dudebox
"Well well well if it ain't the Miochos. They're part of the Queens guard but they are pretty lousy at their job. Laughing and joking about absolutely everything. No one knows why she hired them but I guess they do bring her a good laugh. There's not really anything to worry about on Tomodachi Island anyway, so why not laugh instead. "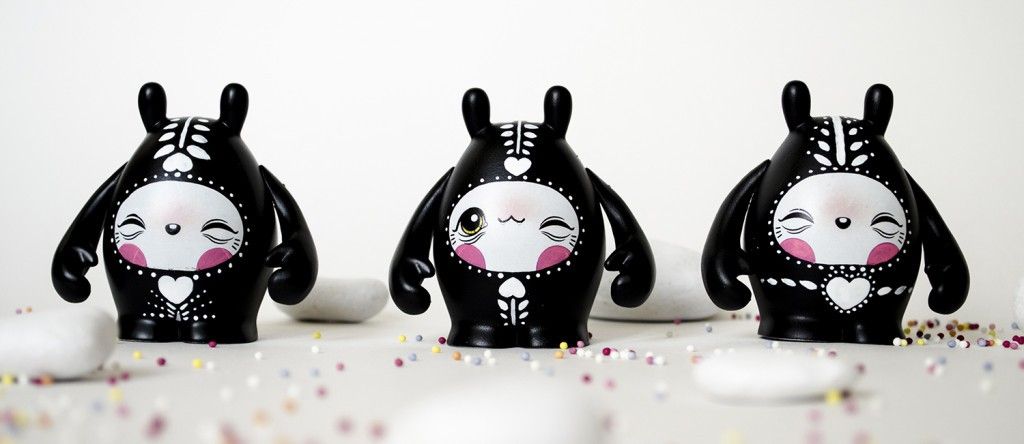 Sale on May 1st! £35.00 each
"The Eggloton Triplets are highly addicted to chocolate eggs. That is why they've taken on the shape of an egg themselves. No one knows exactly where on Tomodachi Island they descend from as they never stop roaming the Island in search of more chocolate eggs. One year Tomodachi Island completely ran out of chocolate eggs due to the Triplets and they are only allowed to pick a certain amount now."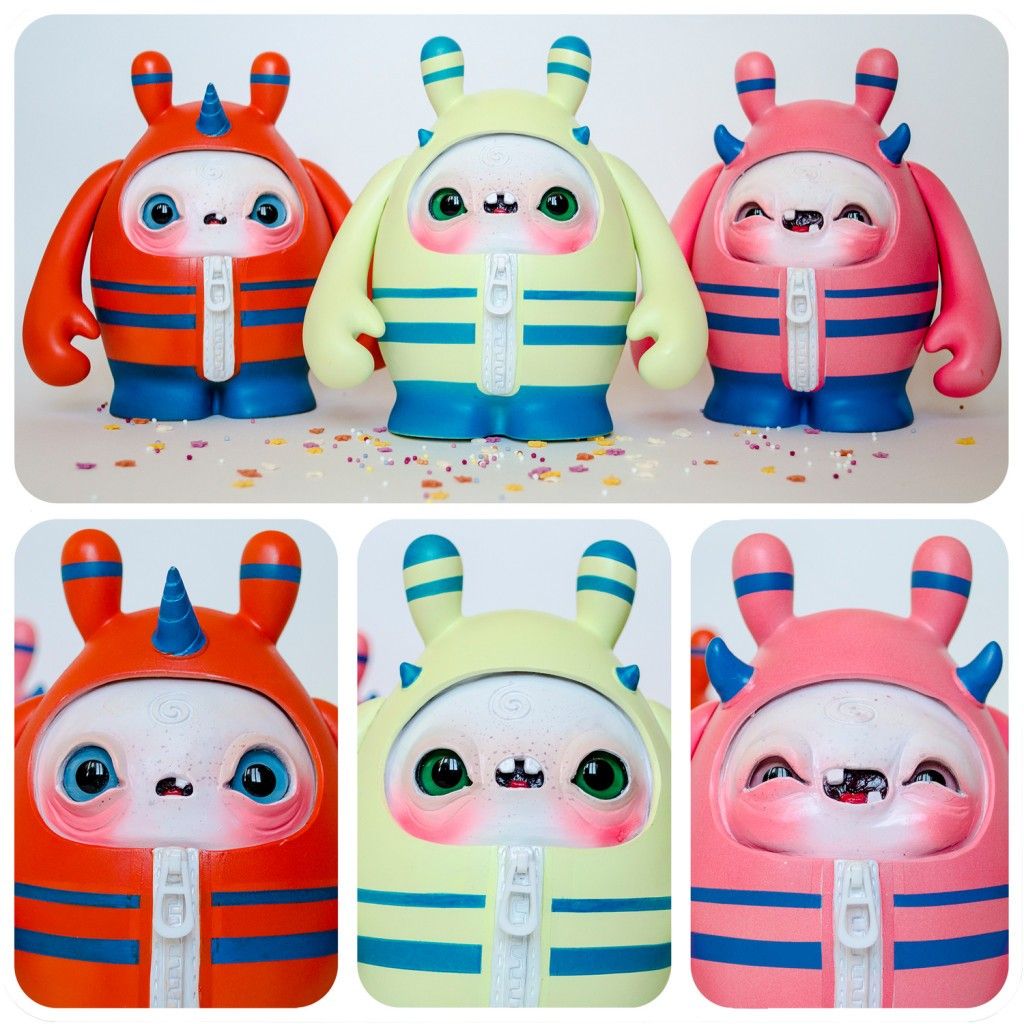 Also released 1st of May! So if you're interested they will be selling at £149.00.
Find Tomodachi via Faceboook, Instagram and check out her Etsy store HERE which has some cute and awesome accessories and customs.
(all info lifted from http://tomodachiisland.com/)