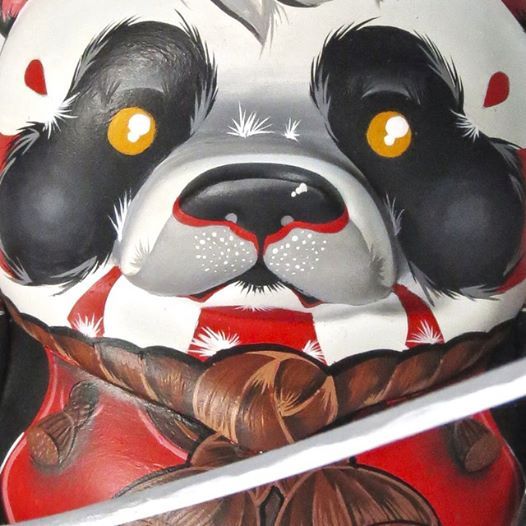 Dam right, this image got you to click and view this post! when I first seen this photo Gabriel posted I was like a kid in a candy shop! .  Seeing Gabriel's work is like porn to me…. well not quite….. Anyway change of subject! this time Gabriel creates a panda! like who doesn't like pandas? keeping his trademark brushstrokes and colour palette, he ticks all the right boxes.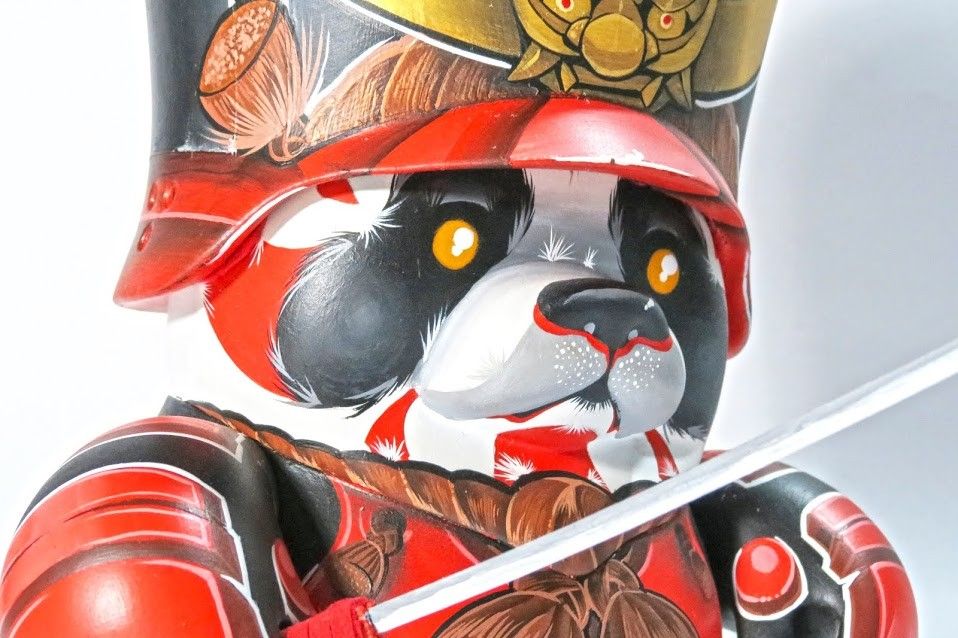 Just look at the colour combinations and the shadows, breathtaking right?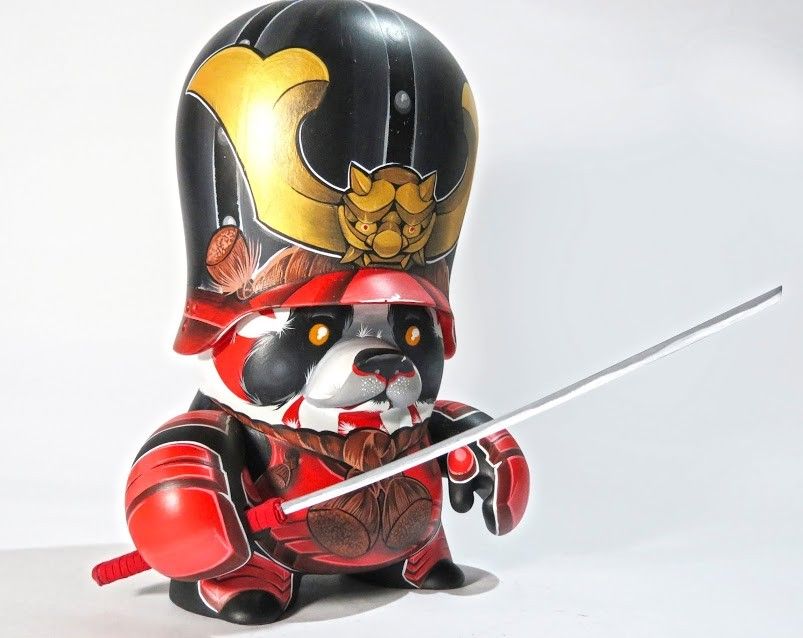 I just love the flow and how Gabriel manages to make his art pop out with the shadows.
Gabriel made it a couples a weeks ago for a toy collector in NYC.  his sword is Pin, he is a Ronin and likes to eat sashimi and take down evil Yokais in the night with his magic sword Pin.
Even taking the helmet off, it loses no perfection.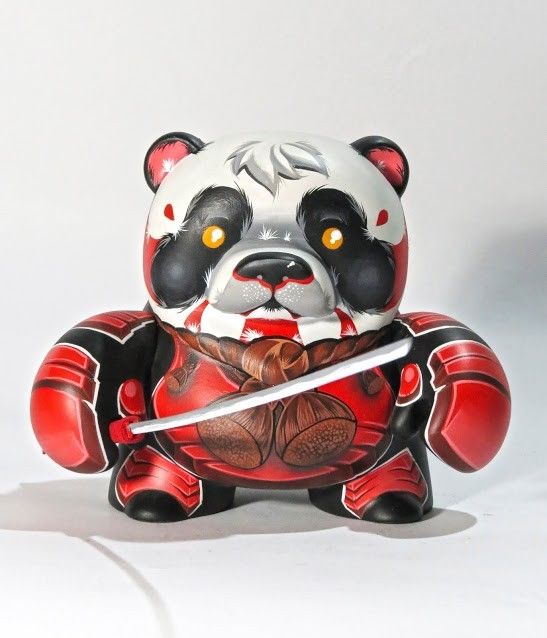 Gabriel did an awesome job on the Teddy Trooper. Another happy collector for sure.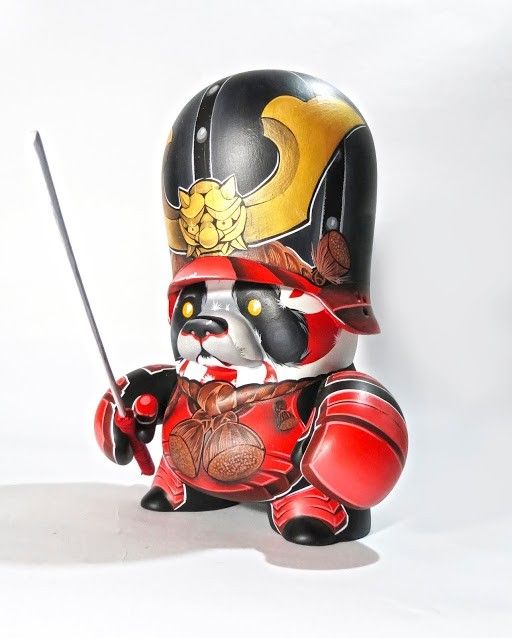 I personally prefer him with the helmet on and that sword looks sharp and well made but i'm pretty sure he painted the sword and made it look sharp.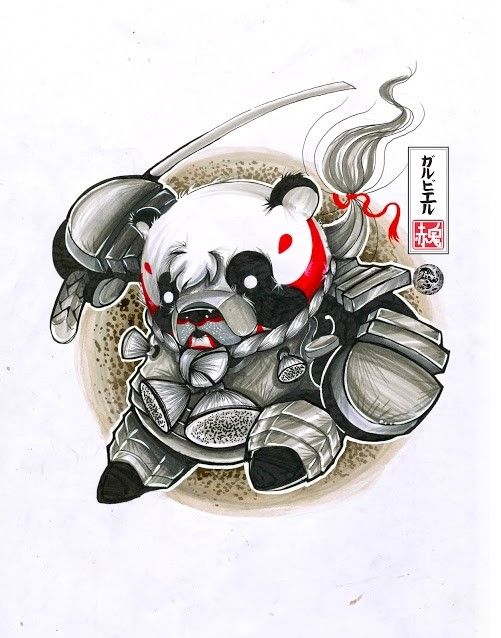 To put the icing on the cake Gabriel made a print to go along with the custom! I WANT ONE!
Gabriel Carpio
for me has never done a crap custom, thats why I did The Toy Chronicle Artist Spotlight a few months back that you can check out and admire his work. Check out the spotlight
HERE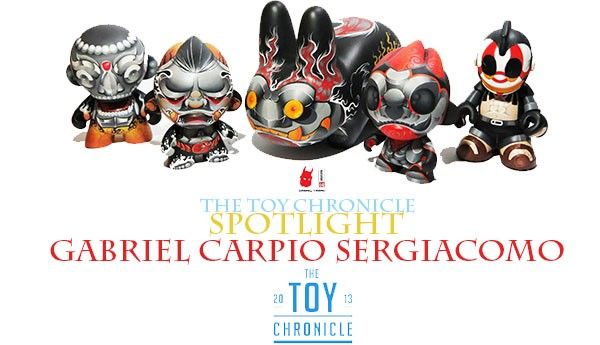 I will leave you all to discover more of Gabriel's stunning art yourself, you can hit him up via
HERE
and make sure you keep yourself updated with his 
Instagram
 or you can challenge him to a full on gun battle with his much loved PlayStation® GaboTPrime1 and his Website 
http://gabrielcarpio.com/