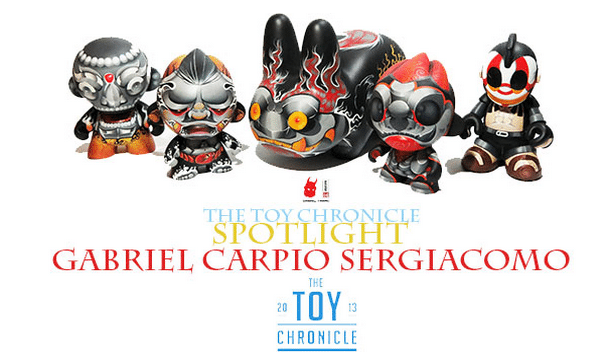 The Venezuela Master Gabotprime was one of the first customisers I ever seen and till this day never bored of his work. Back in 2012 I was looking for Japanese style art work and stumbled upon his crazy work! I don't know anyone who can mimic his work.
From his illustrations to his custom toys its always flawless in my eyes. With his bold lines fine detail just highlights his designs. The combination of reds and grey he uses just make everything pop out.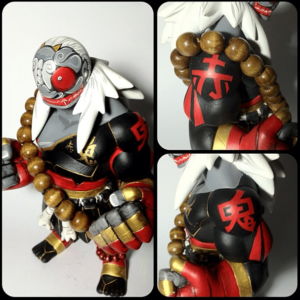 His paint work finish looks top notch too. His new age Japanese style designs are easily one of the best in the Designer Toy world, having mastered most of the platforms nothing has stopped Gabriel.
Just take a look at his latest custom Muttpop for 2014.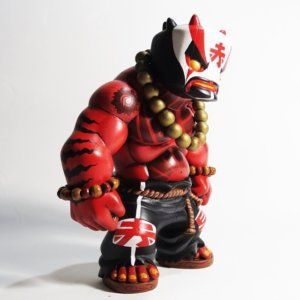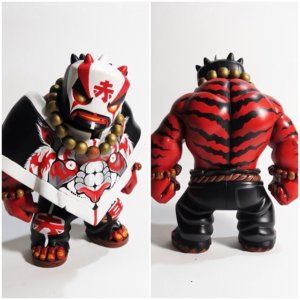 Take this Labbit for example stunning execution of a Oni mask with characteristics of a Foo Dog.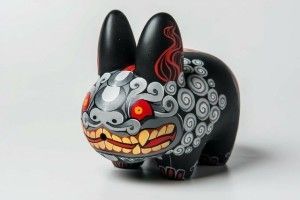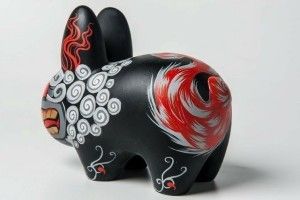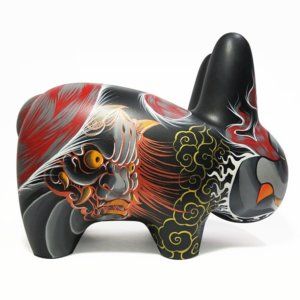 Most of his work i would love to have as a tattoo I am sure a lot have.
Gabriel can work on any platform and utilising the shapes so well.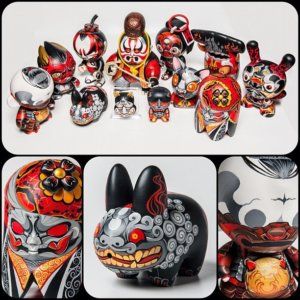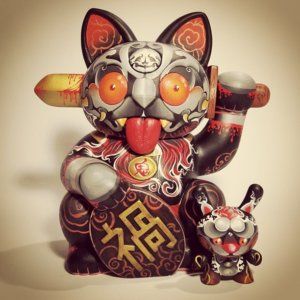 I will leave you all to discover more of Gabriel's stunning art yourself, you can hit him up via HERE and make sure you keep yourself updated with his Instagram or you can challenge him to a full on gun battle with his much loved PlayStation® GaboTPrime1