Kath Larkin takes us down memory line and a spot of nostalgia with this custom Muffin Man HUG. Turing the HUG into Baby Sinclair from the 80's classic hit TV show The Dinosaurs. The HUG was already a fantastic platform from Muffin Man but Kath had the great imagination in turning him into Sinclair was dope.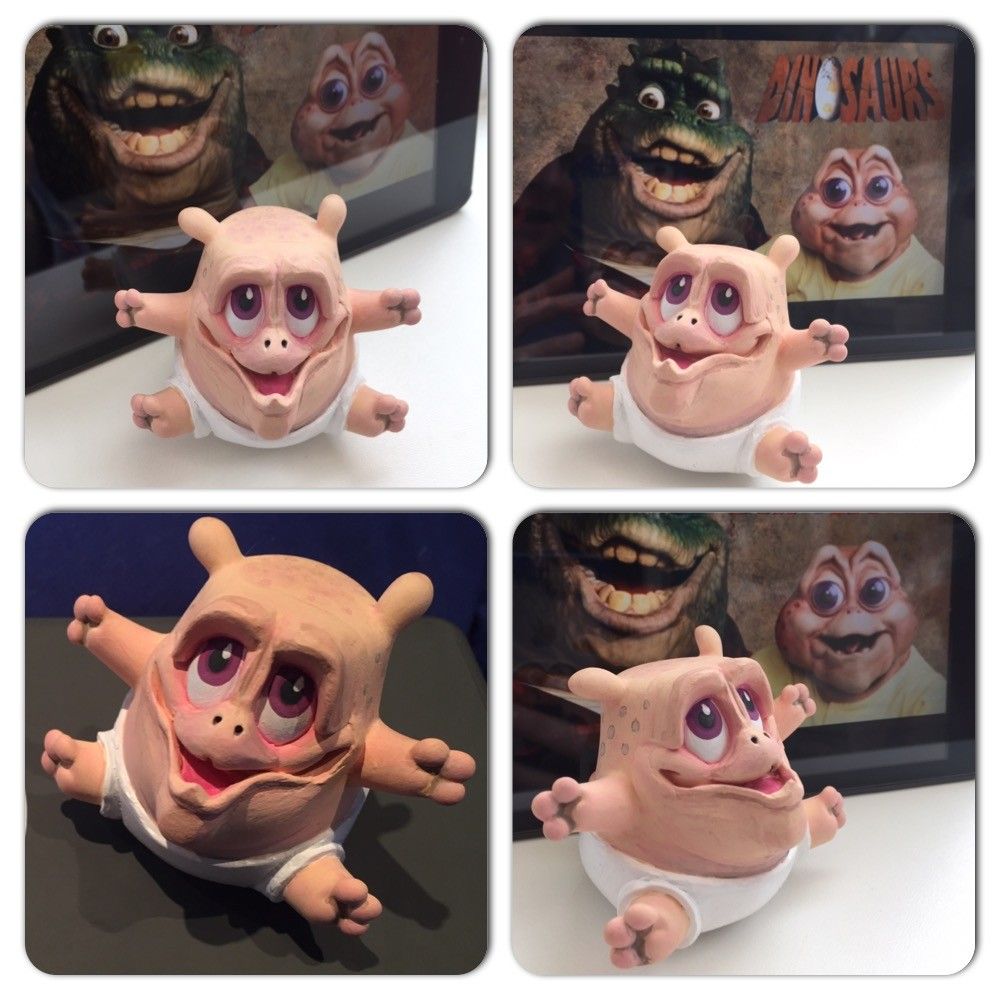 We love the addition sculpt added and the HUG's shape is a fit for Sinclair body and big eyes. Kath also get the marking and colours spot on which adds to the character. With the additional sculpt added on the HUG still manages to wobble like the original HUG, how cool is THAT!
Kath is hoping to customise a Raar dinosaur as Earl from the Dinosaurs TV series too and we hope to see it very soon.
Here are a few WIP shots.
[slider source="media: 26866,26867,26868,26869″ limit="100″ width="1000″ height="1000″ title="no" pages="no" mousewheel="no" speed="800″]
[youtube url="https://www.youtube.com/watch?v=HNR4hKbSH7I" height="500″]https://youtu.be/-q6KyIQkaQk[/youtube]
You can email Kath at[email protected] and find her on Instagram .