Jalos finishes off 2014 with two commissions for a toy collector from Switzerland. First is a singer at a rock concert. And second is a Fluor bat. Both in Jalos trademark style with hip colours having his street art influence transitioned onto an art toy.
The Rock star has custom Dunny has that 80's rockstar feel to it and now Jalos looks like he is joining in some toy photography fun.
Jalos added a sculpted mic and a few accessories, I could use those shoulder pads too.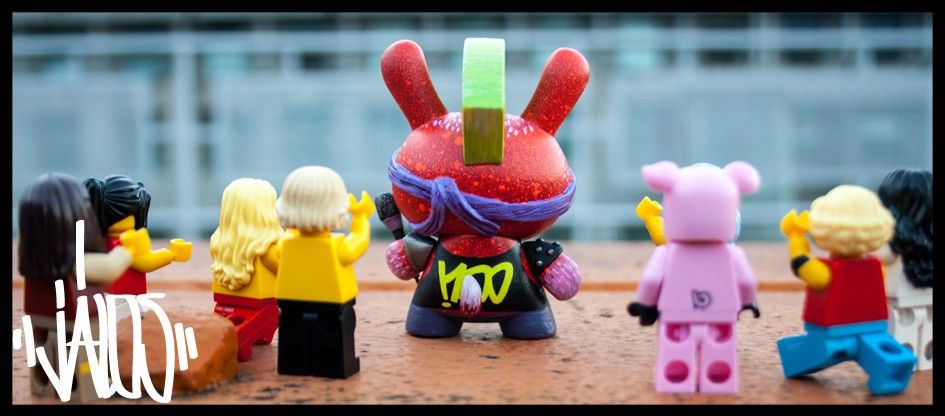 Next up is the Fluor bat.

Lovin the colour choice on this one with the vibrant neon green and the skulls and cross bones, very nice touches.

Jalos commission list has re-opened so go ahead and message him for a custom before it gets full again. Hopefully Jalos will be showing us more of his work for now you can find him Via all social media
Website http://www.jalos.es/
Facebook https://www.facebook.com/pages/JALOS/109087329112075
Twitter https://twitter.com/JALOS_
Instagram http://instagram.com/_jalos_
Flickr https://www.flickr.com/photos/jalos_nitropolitans