UK customiser Krunster recently finished off this awesome custom, mixing a Kidrobot Mascot Bot with a Lunartik Tea, giving you Lipton. We dig the name too Lipton Tea. From the photos you can see that it has come together perfectly. From the hoody used to the paint work, it's a winner for us. The slight tea stain weathering effect on the Lunartik Tea head was a perfect touch, not over done but just right, slightly how we like our English Tea.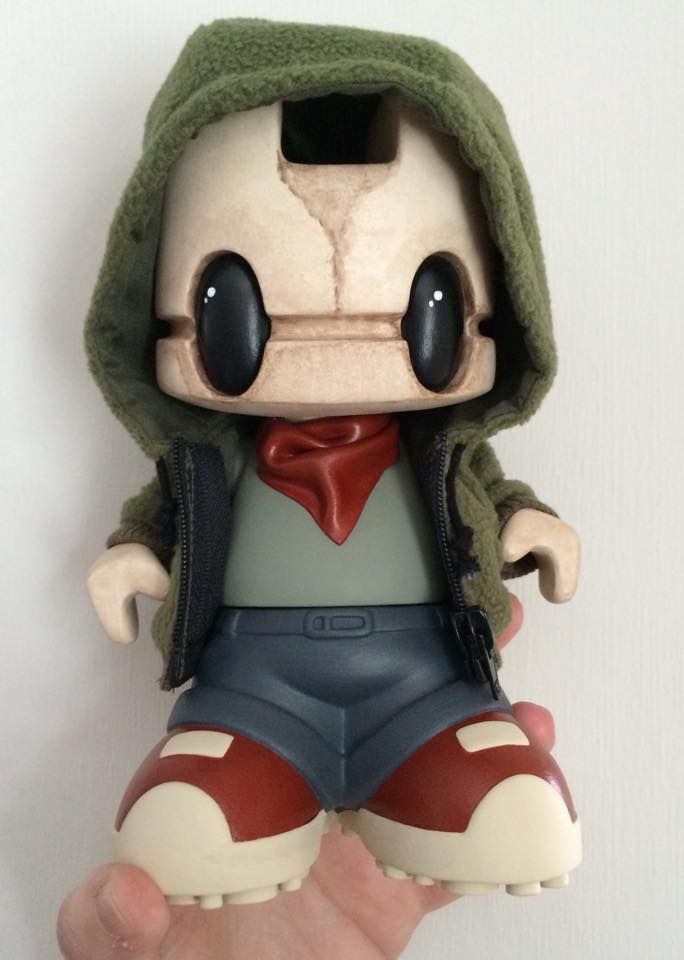 It may be a simple looking custom, but we love how she's used the Lunartik Tea arms as well as the head on top of the Kidrobot Bot. If this was a vinyl toy production release we would jump on the chance to by it.
[slider source="media: 28328,28329,28330″ width="1100″ height="1600″ title="no"]
So here's the deal, this isn't for sale as Krunster wants to keep it in her own collection, but we think she could be persuaded to part with it if you bug her about selling it to you. Or an easier option is to get on her commission list!  you can hound her via her Instagram HERE.
Be sure to check out Krunster's