Kaito Ono the Sushi master! a sleek creation made by artist Guillermo perez (Teddyman)! this custom is right up my street ,with the custom measuring  5″ tall and comes with an approximately 5.5″ x 2.5″ x 1″ wooden table, three handmade sushi pieces, and one meat cleaver accessory.
The embroidery looks fantastic, Teddyman always produces good customs along with the finishes. One thing bugging me is how the head band gets in the way of the flow of the bottom part of the head if you get what I mean? maybe Teadyman should of painted the head band on? or make the band thinner, becasue the angry expression is defused with the headband and loses the flow of the sculpted head.
Still this is one top notch custom from Teddyman and I would have this custom in my collection anytime. Always a pleasure to see custom work from Teddyman.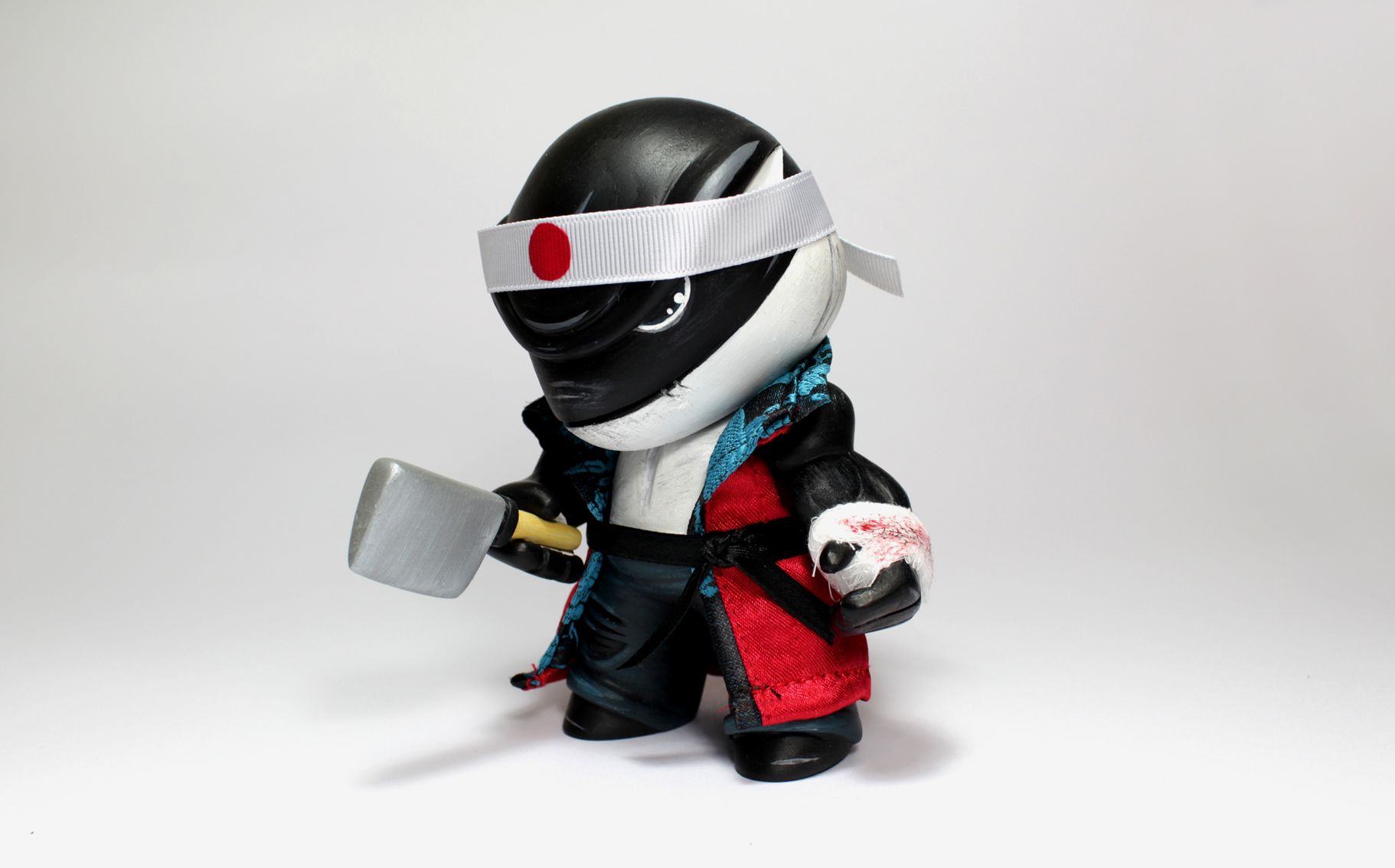 Kaito Ono the Sushi Master is part of "Clutter's Custom Show" is a group custom exhibition which is on display until August 1st, 2014 at The Clutter Gallery (163 Main Street, Beacon, NY 12508). If you have $250 to spare you can pick him up and give Kaito Ono a lovin new home.
Thinking of a commission? you can contact Guillermo Pérez Via
Email [email protected]