I'm always amazed when I see stuff artists do with Dunnys for custom pieces and one of the best ones to use as a base, (in my opinion) is the ChuckBoy Dunny from the 2Tone series and this latest piece from Jon-Paul Kaiser is another stunner.
[frame align="center"]
[/frame]
This time Jon was asked to do a 3″ C3PO custom dunny for a private commission, as you can see Jon has blended a mix of 'naked' C3PO from The Phantom Menace with the armoured parts his later 'plated' incarnation that we're more used to seeing.
[frame align="center"]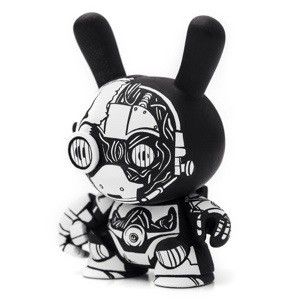 [/frame]
If you want to get some work by JPK then you can contact him via his website, Twitter or Facebook.