Arguably Doktor A's Bella Delamere is one of the best female figures he has released and a far few of them flying around since the closure of UK based Arts Unknown. JPK  had the opportunity to work his magic on one. This commission theme was the cult classic Hell Boy and JPK really pulled out his extra fine Sable hair paint brushes for this one. Taking trademark characteristics from the Kroenen character from Hellboy. Take a look at the back of the figure which is pure black, but then he just adds the simplest spot of red which just brings out the fantastic sculpt of DokA's Bella Delamere.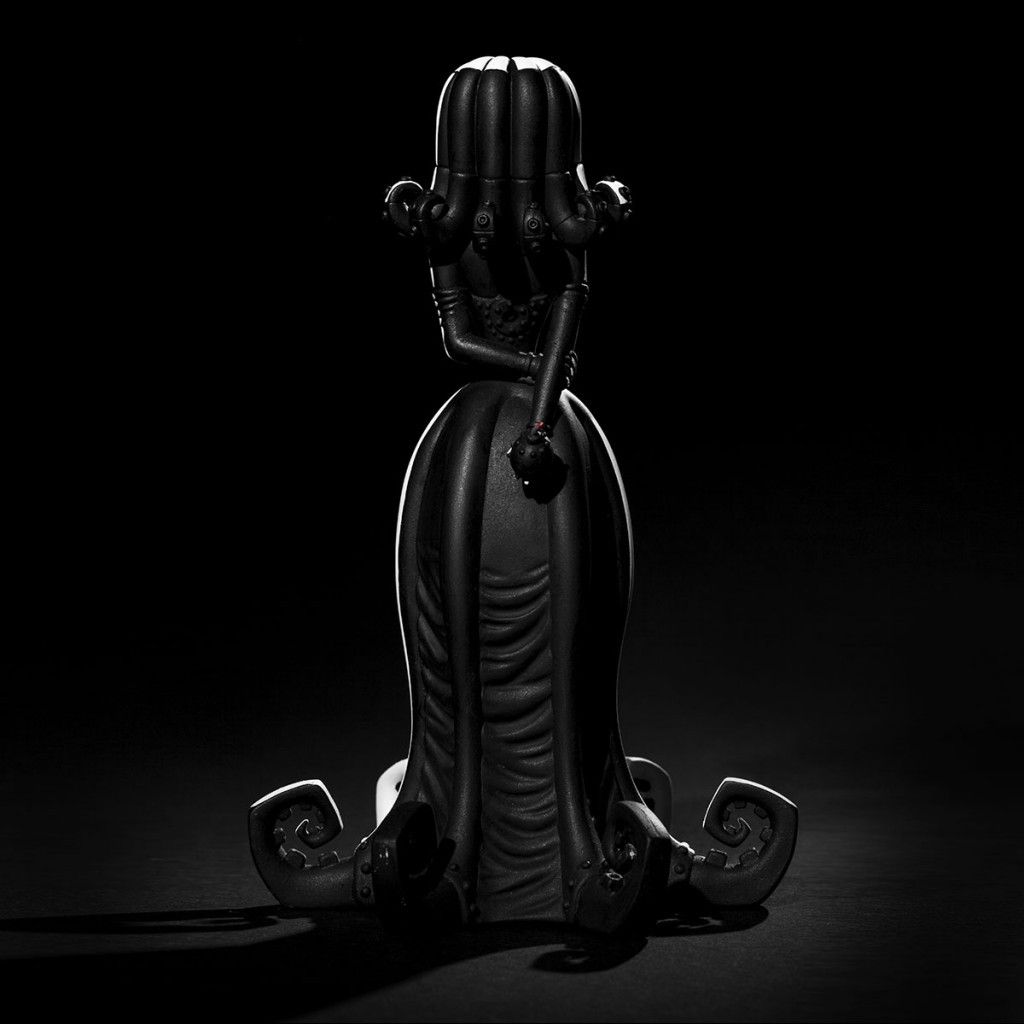 "This was a private commission and my client asked for a Kroenen-inspired piece (from Hellboy) so this is "Lady Kroenen". 
The roses were all individually drawn and painted and took way longer than I thought they would take!"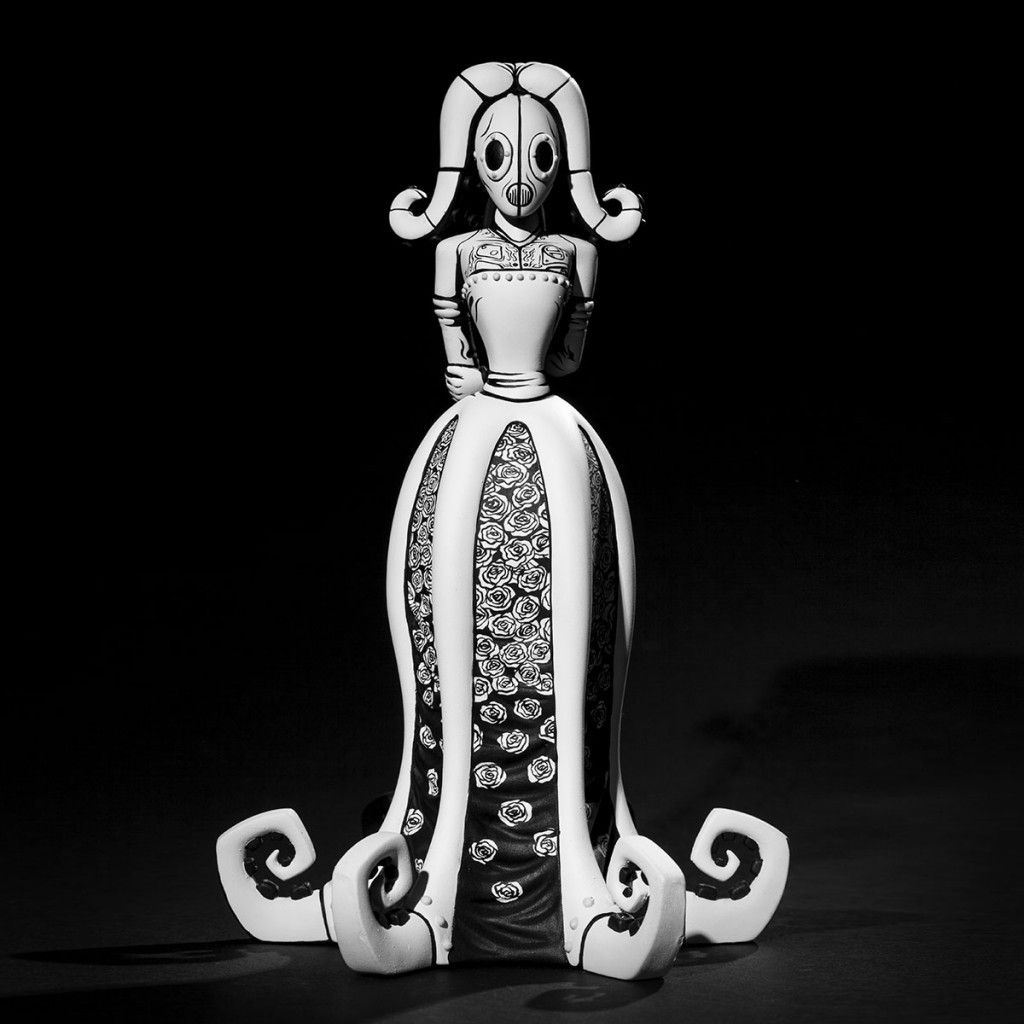 We do wonder did JPK get finger cramp from all the roses?