Richard Page AKA UMEToys is a proud owner of the lovable 3 Sphynx cats and I have personally had a pleasure to meet and rub n slap (Jinx your farts still stink). He has just mad a few tributes to distinctive Sphynx cats. Using his skills and sleepless nights Rich has done a stella job again sculpting and casting the tributes to cats.
'If you know us over at UME Toys then you'll know we are owned by 3 Sphynx cats. This bust is a tribute to our hairless bosses. Standing under 7 inches tall and comes in either cold cast cooper with a faux oxidised finish, cold cast aged bronze, mono colours and the option to have it finished to look like your Sphynx. Mounted via a steel rod to the cast base she's ready to add to any cat collection'.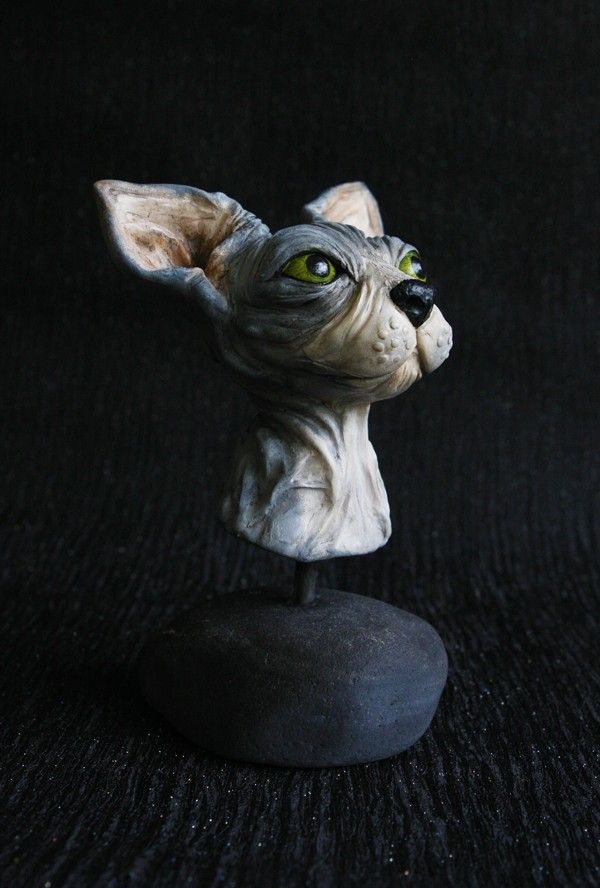 You can find them at http://umetoys.bigcartel.com/ priced at £85.00
Head over to UMEToys social sites to stay in contact with him.