Is it Christmas yet? Well, good question. Christmas is only a mere 87 nights of sleep to go. That's close, right?! Right? Well, if you happened to disagree, you're wrong. Scott Tolleson and Seriously Silly K are going to prove you wrong with their new Custom Kidrobot Dunny collaboration. Meet Krampus the Christmas Devil.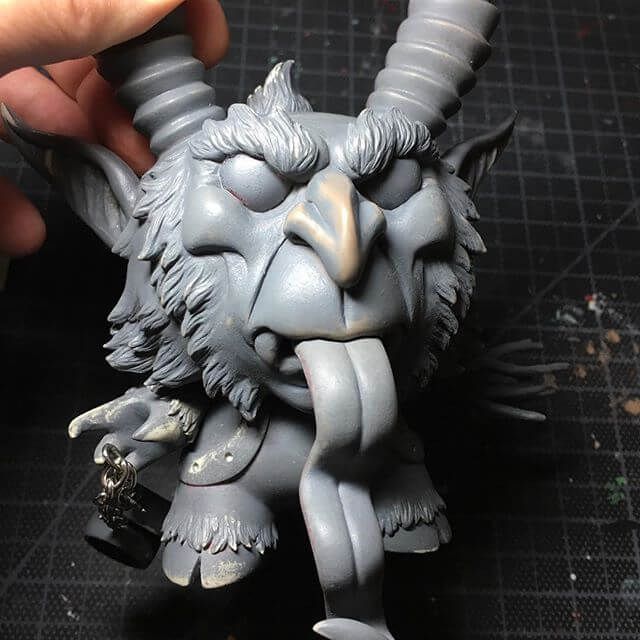 Using the superb sculpting skills of Seriously Silly K, the duo have crafted an amazing piece of beautiful Christmas naughtiness. The best bit, we've not yet seen the paint job that Tolleson plans to apply to this sculpture. If it's anything like what we've come to expect from Scott, this release is going to be dope AF. The 5inch Dunny will form part of the Clutter's DTA Custom Dunny show at NYCC next weekend, which you can read about HERE. As you can see below, the original sketch by Scott has been absolutely nailed by SSK with her sculpting. Fantastic all around.
[carousel source="media: 56106,56107,56112″ width="400″ height="400″ items="1″ title="no"]
Perhaps one day we'll see this design turned into a Production Dunny release by Kidrobot. Who knows. Would you like to see this design make it to the production level?