If Britney Spears had to dedicate a song to Cassia Harries AKA Monster Mind Sculpts it would have to be "Opps I did it again"  Why? Cassia has smashed out another beautiful custom once again. Using Yoii & Wetworks Kidzilla as a platform Cassia shows why we gave her the TTC Artist Spotlight. Cassia's desintive and signature style runs deep throughout Twig and Bolt.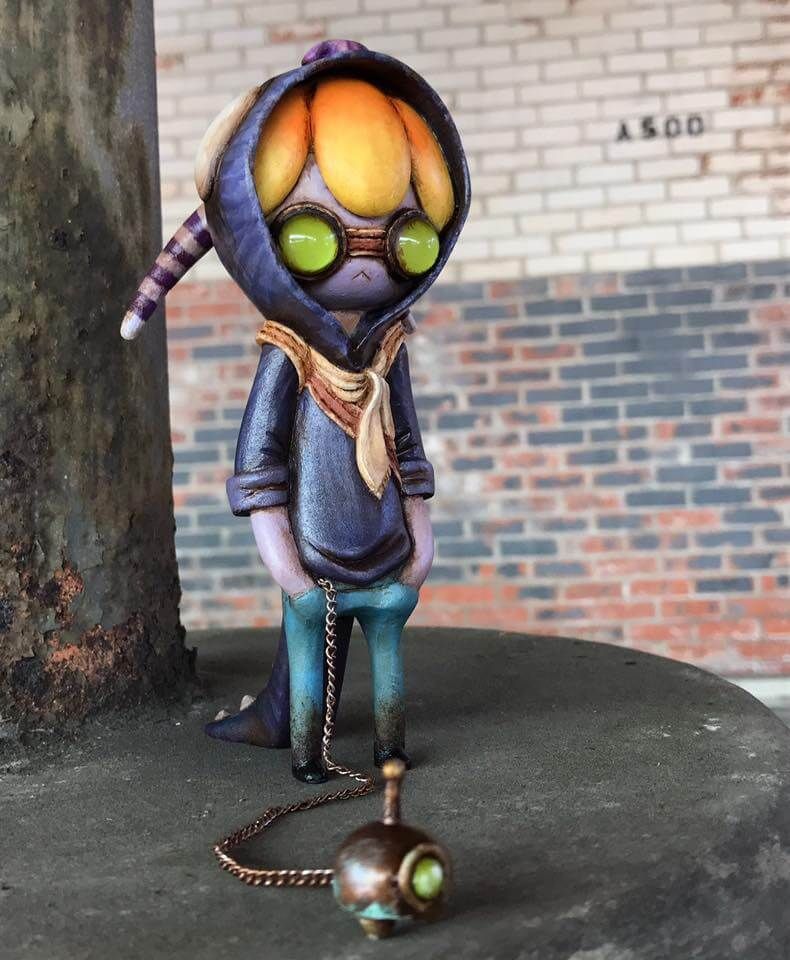 Its great that Cassia can take the Kidzilla and change the look of so much without having to change the silhouette of Kidzilla too much. That steampunk/grime style is hard to resist not takingTwig and Bolt home. Cassia we salute you once again.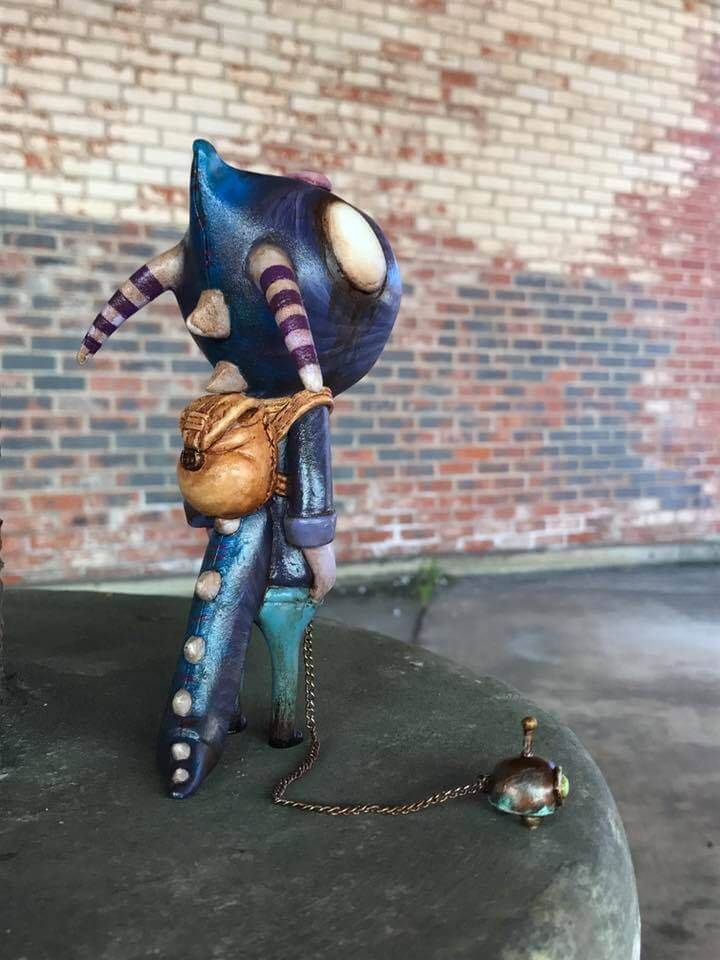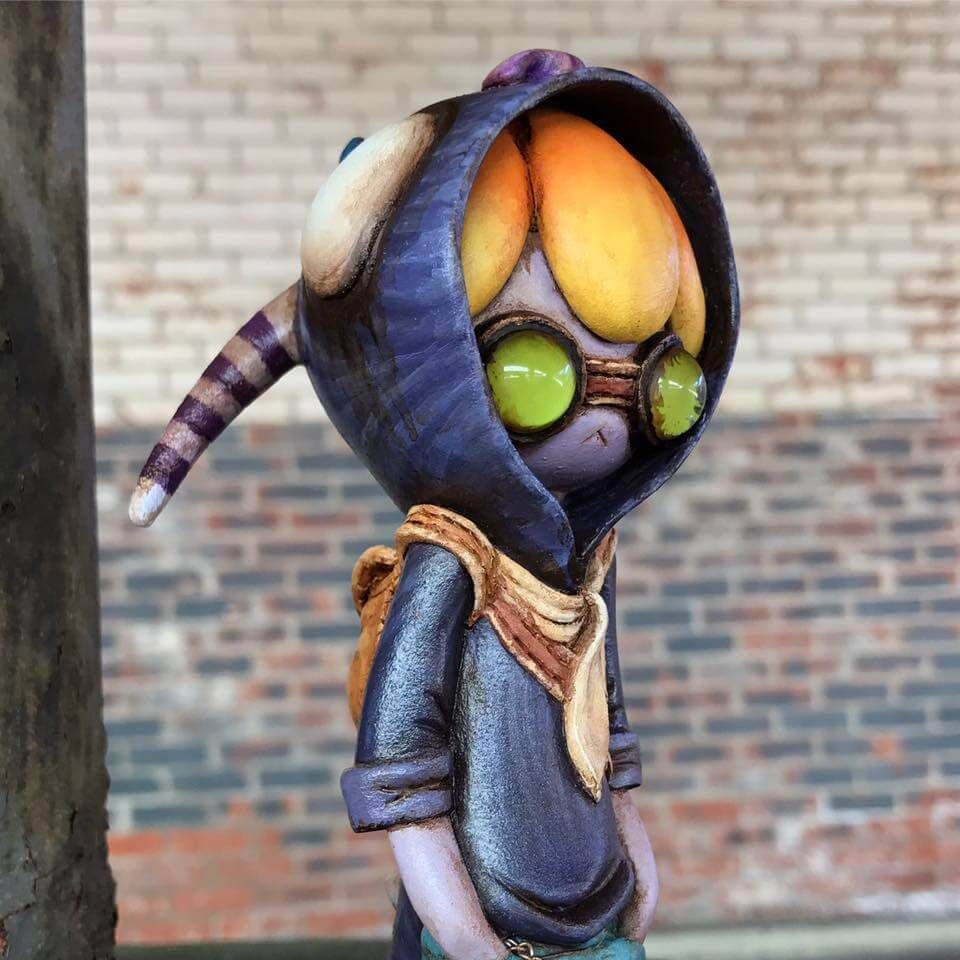 Twig and Bolt will be joining the The kidzilla group in the Neo Kaiju show at NYCC OCT 6-9th. This piece will be available at the Martian Toys booth #203.
Check out our interview with Cassia HERE. 
While we have your attention, also check out our "The Toy Chronicle Artist Spotlight feature on Cassia" we did way back in March 2014 HERE.
Be sure to check out Cassia media sites Via