It's been a while since Jon Paul Kaiser last released a custom and he brings you two fantastic pieces. He's spoiling you with two totally different designer vinyl toy platforms!
There's the Kitsune Tattoo Foot, an 8″ tall GID Lily foot by ThreeA toys and all hand painted tattooed up. This is a one-off custom featuring a Japanese Kitsune tattoo graphic.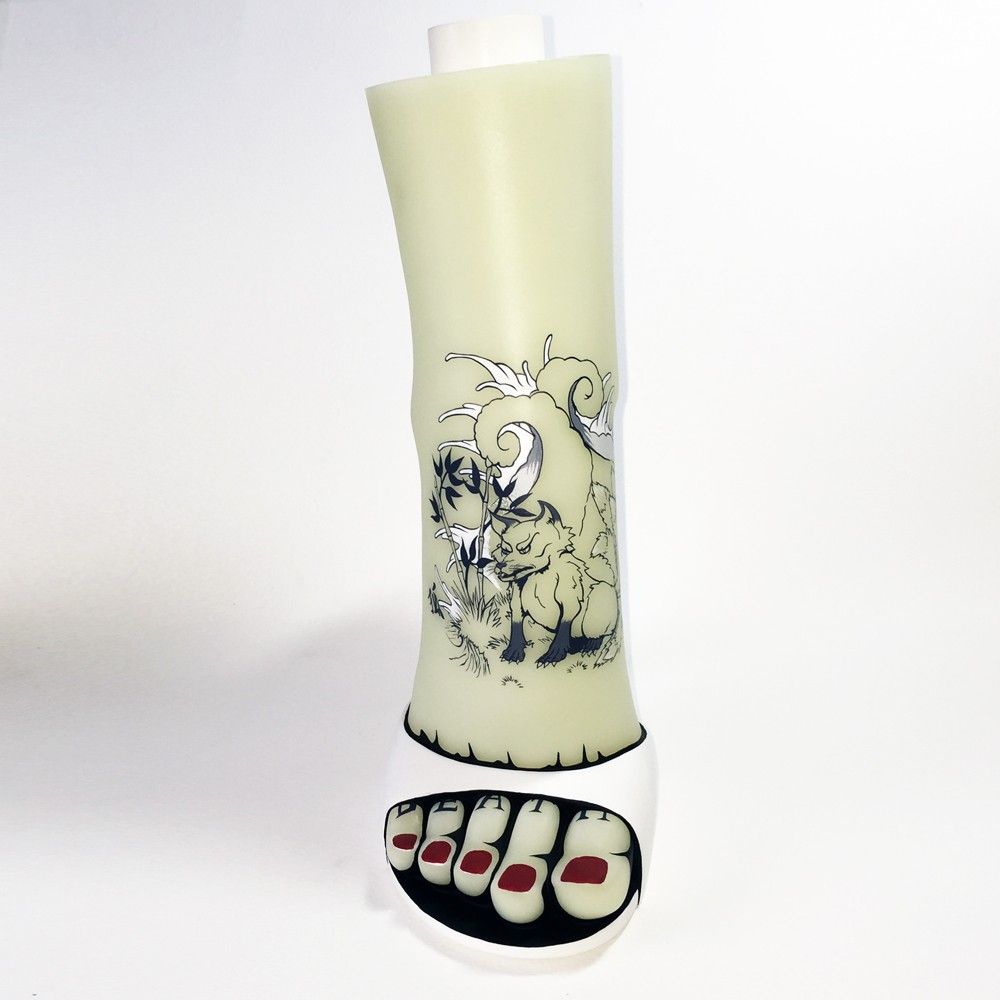 JPK has customised a ThreeA foot before for the late
Roman Shevchenko
 you can see
HERE.
This version is very different style, with a GID twist. The mythical legend of a Japanese Kitsune takes center stage on the custom. Having seen this in person and it is one marvellous custom for ThreeA fans or just a fan of art. JPK wasn't happy with the tails of the 
Japanese Kitsune 
and being a perfectionist he re-painted it numerous times.
[slider source="media: 27574,27573,27575,27576,27577″ limit="100″ width="1100″ height="1500″ title="no" pages="no" mousewheel="no" speed="800″]
It must look awesome in the dark too. Lets see if Ashley wood does a collaboration with JPK? CALLING ASHLEY WOOD!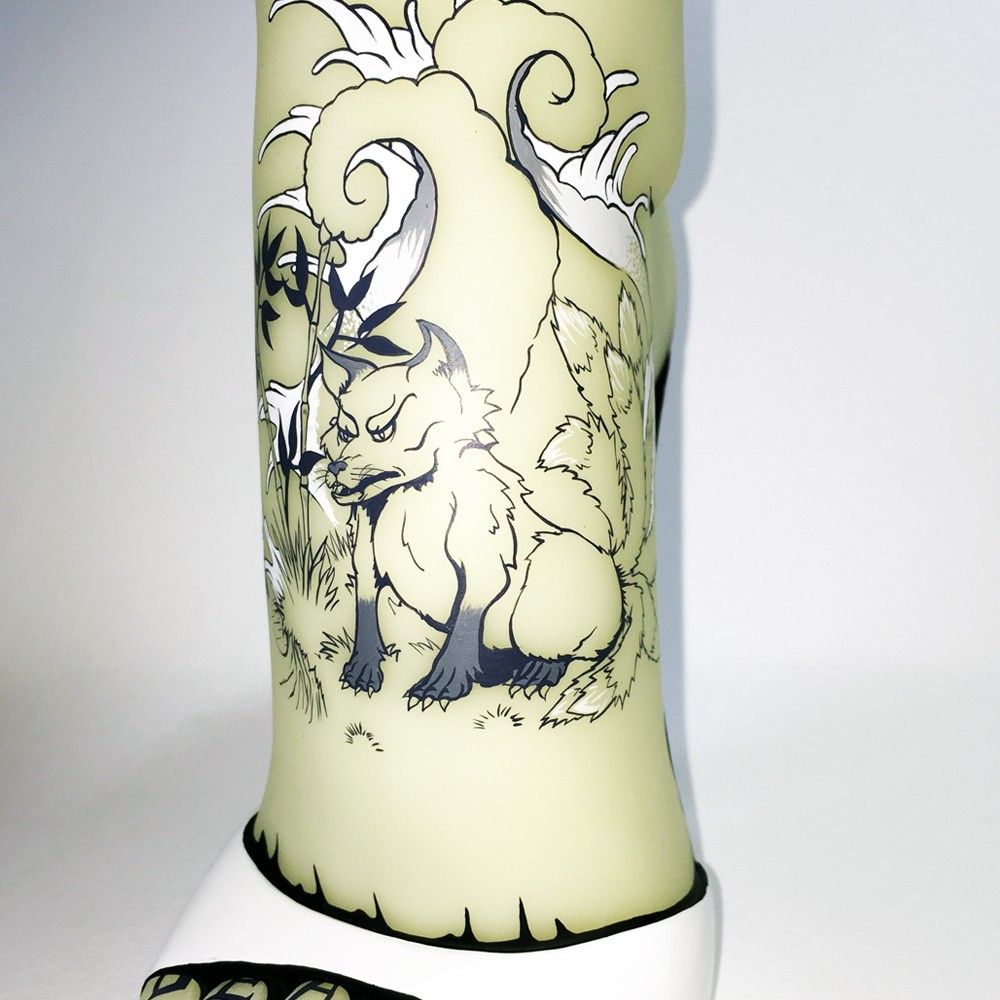 Last but not least Fatima figure "Heartbreak" will also be released on JPK's store. This is an 8″ vinyl figure, the original by Sam Flores (and a beautiful figure) wearing a dress covered in intricate icons of heartbreak and hopelessness.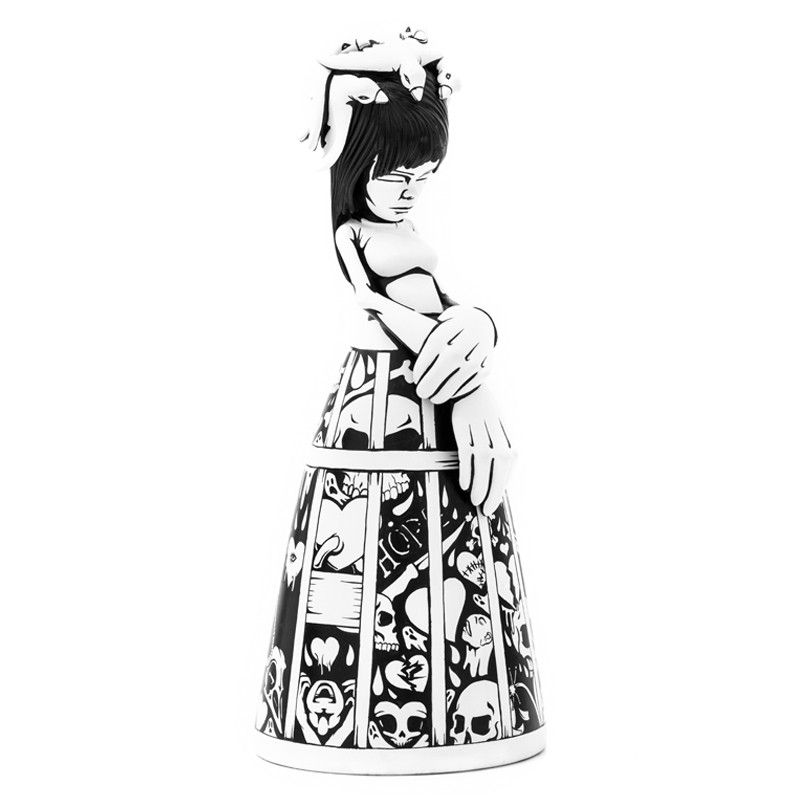 A wonderful figure in-itself yet JPK adds so much detail within the vinyl figure and not taking away the beautiful detail of the original figure by Sam Flores. 360 degrees of beauty and darkness!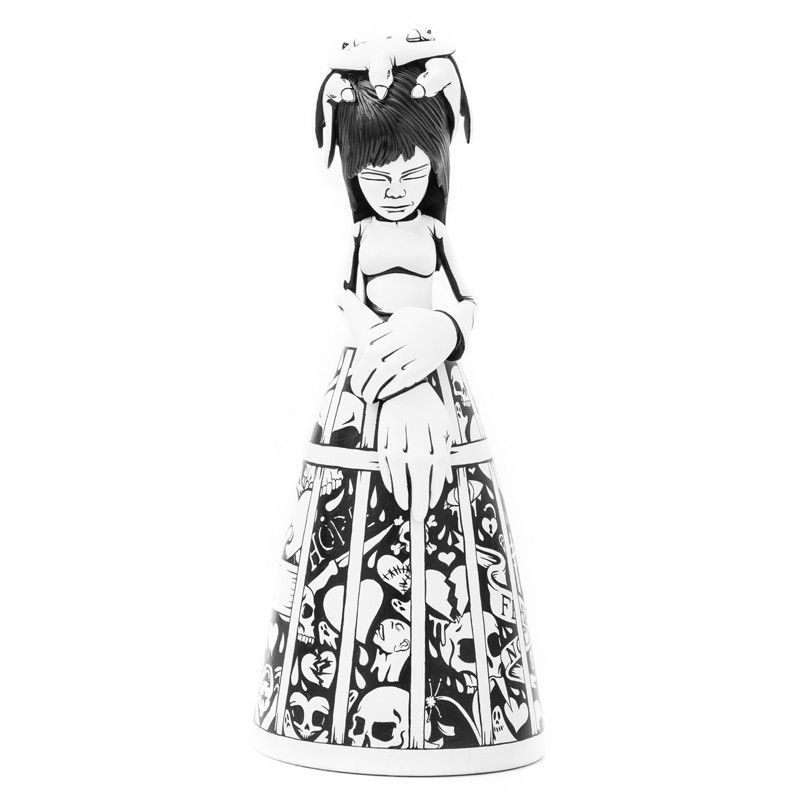 [slider source="media: 27586,27587″ width="1000″ height="1300″ title="no"]
Both art figures will be available at 1600 BST at  http://jonpaulkaiser.bigcartel.com/