Ready for take off is what Lisa Rae Hansen AKA IbreakToys custom FGHtoys Bitxitu resin platform. Lisa blesses the Bitxitu platform with her skills. Once again Lisa uses her creativity and turning the Bitxitu into a war machine, obviously Royal Air Force colours to go along with this fantastic custom.
"I have been revisiting my "Beaufighter" characters recently with the Raf WW2 aviation theme. The form of the character suggested wings and armour so it suited it perfectly."

"Over the years, soldier and aircraft have merged together as one. This veteran carries with him the horrors of war, now covered in battle armour he has been changed forever."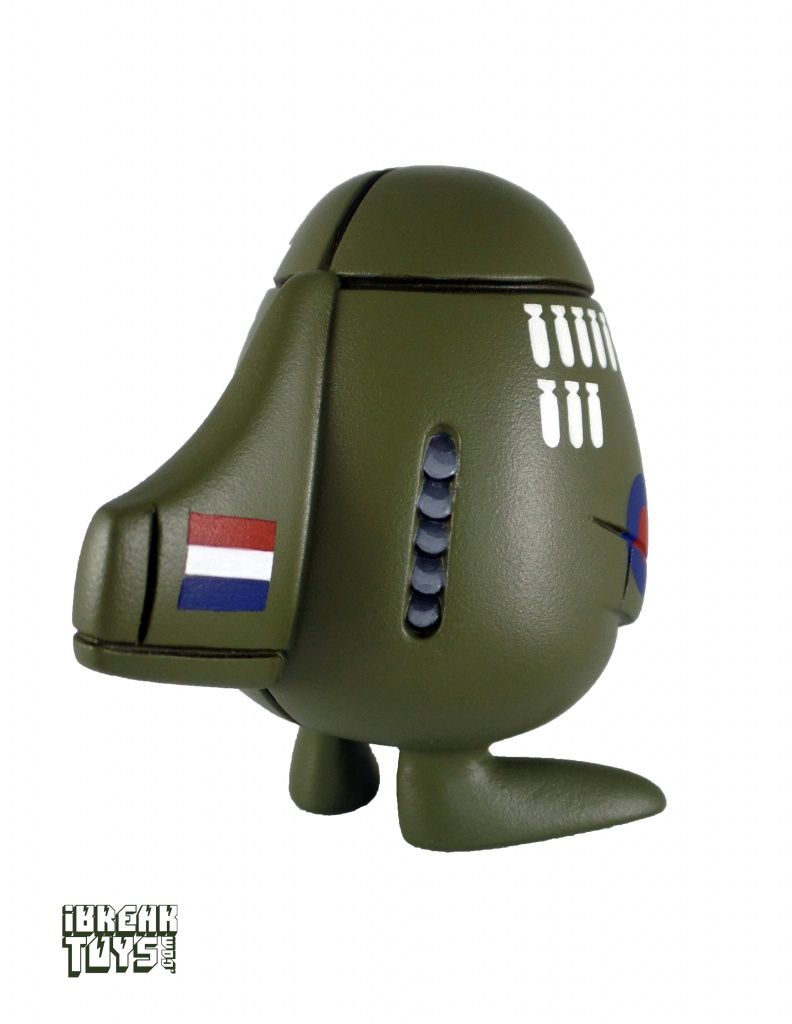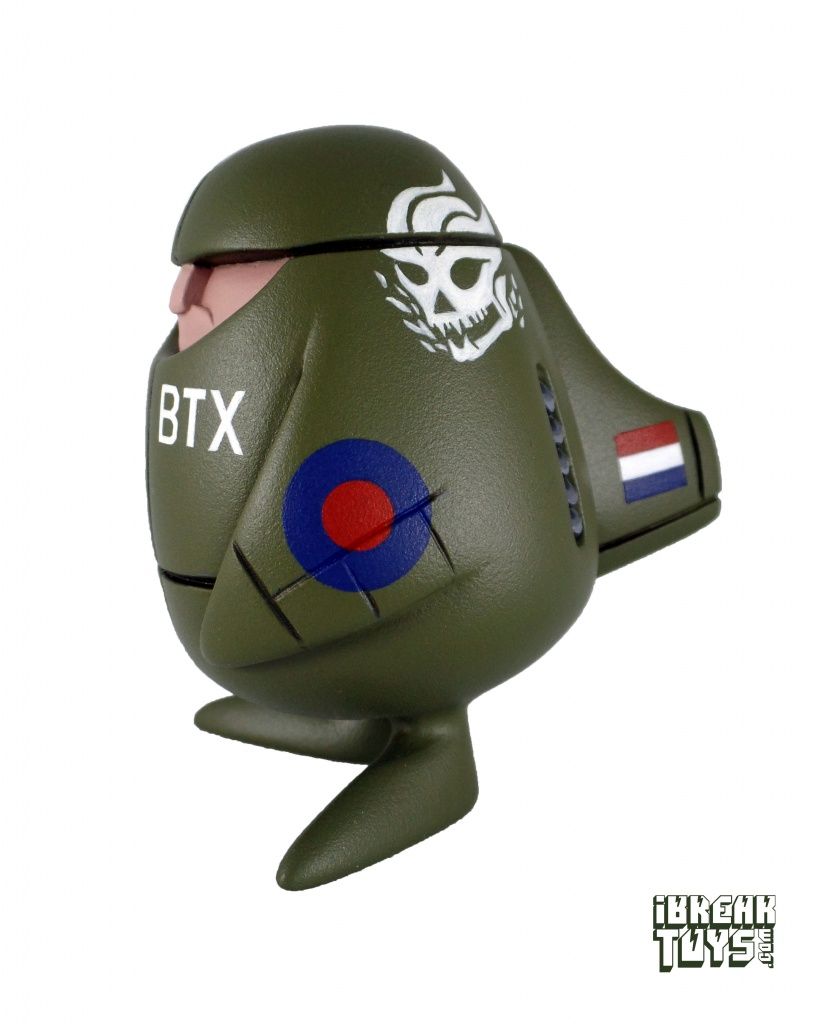 How cool are the markings on HAWKER Bitxitu and the detail on the exhausts!
Love this custom by Lisa? you're in luck as HAWKER will be flying in Wednesday 6th at 9pm UK time at fghtoys.bigcartel.com
Want to try to customise a Bitxitu yourself? Wednesday will see a small restock of the DIY Bitxitu, Yipee!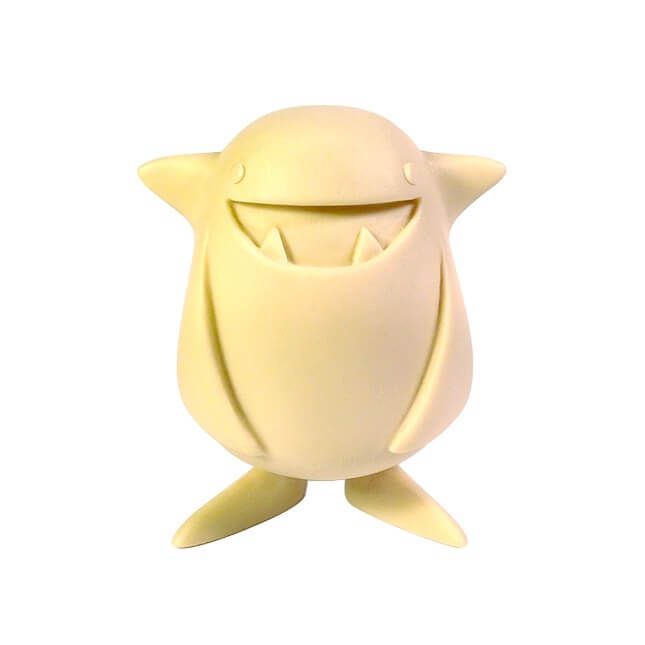 Look out for more custom Bitxitu with these artists: Javier Jimenez, Otto Bjornik, Mei-Jean Hsu, MaloOne, David Bishop, Evan Morgan, April Elliot and Charles Rodrigez.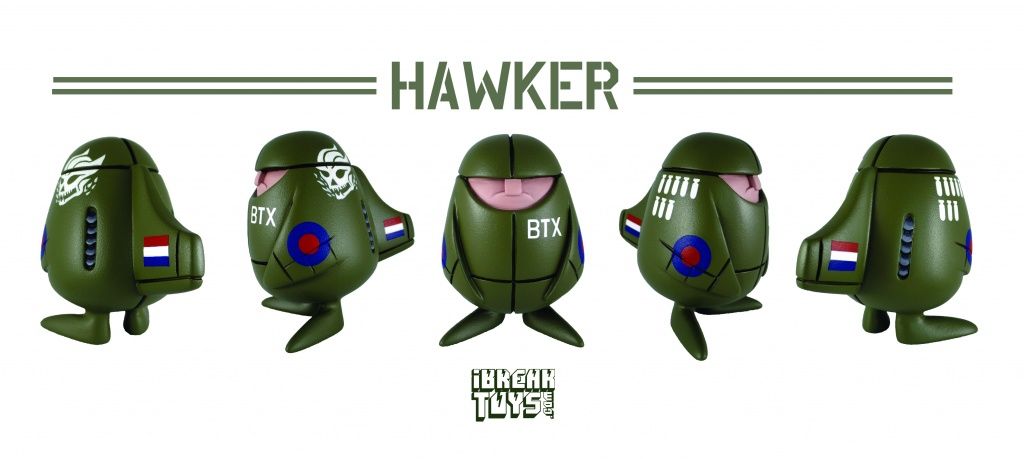 You can find Lisa and get on her commission list via http://www.ibreaktoys.com/
Take a look at her store too some cool toys!  http://ibreaktoys.storenvy.com/