"In 1901 the Russian government developed the Global Emergency Response Machine. (a.k.a G.E.R.M Mk.1). Created for the sole purpose of defending against the reanimated soldiers of a mysterious virus sweeping through Tsarist Russia"
Created on a Collect And Display HUGO platform using Milliput, resin, found parts, vinyl with flashing LED's in the eyes.
Available on Collect And Display booth number 13 for £60.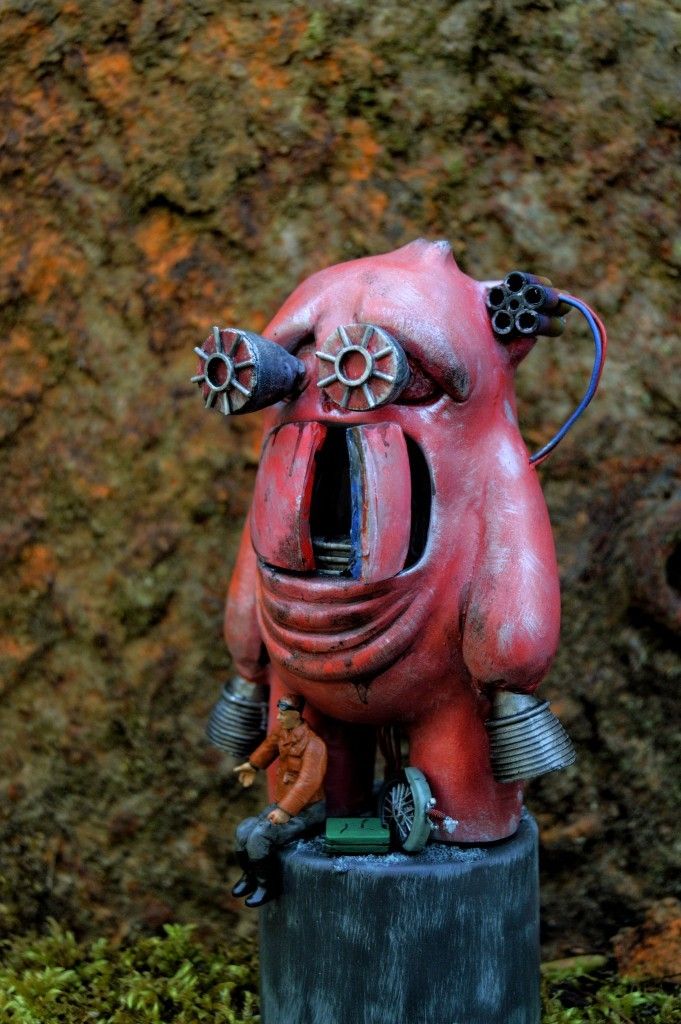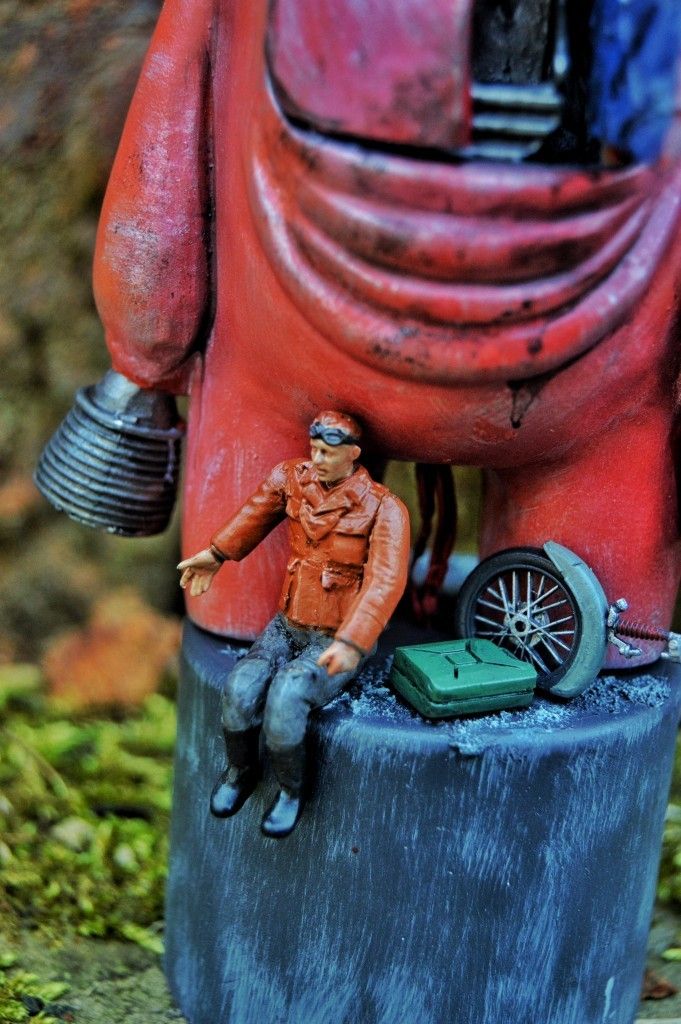 You can check out the rest of Evans's work on his Facebook/Instagram and check out processes of his figures here.