The Spanish street art artist / customiser Jalos has given Happy Panda Toys Grimsheep a new lick of paint. Jalos Keeping his trademark vibrant colours, deep thick lines and Jalos signature eyes. Doing what he does best taking his street art and putting it on to a 3D canvas.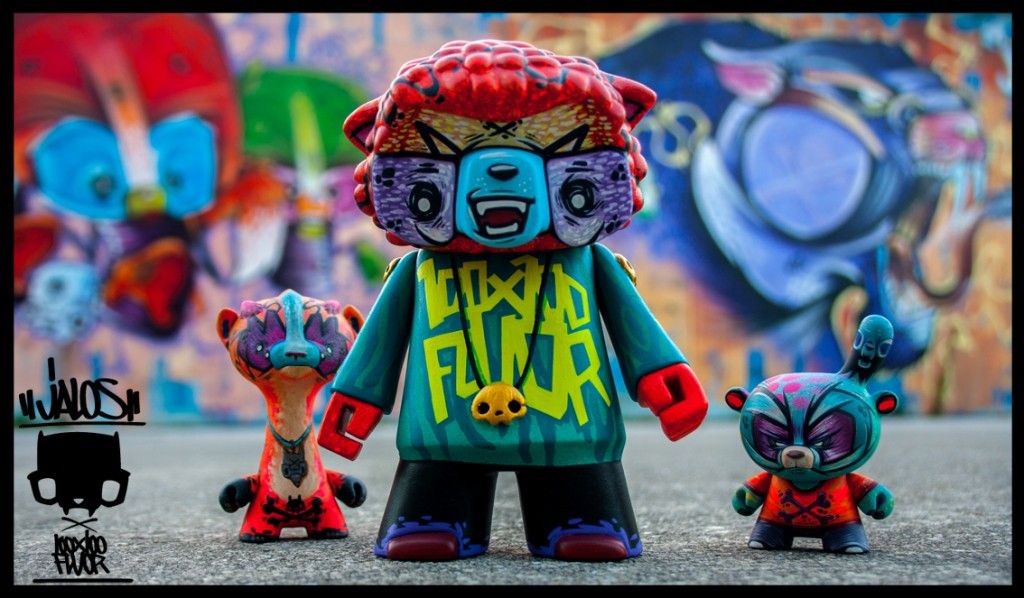 I have no word on Jalos Grimsheep pals the ones you see in the photos but they look so cool and I hope they are all for sale on Jalos online shop soon. Of course we will Keep you updated. Just got the low down from Jalos the custom Grimsheep will be apart of a Grimsheep custom show at this years Designer Con thats happening very soon (keep your eyes peeled for more information about the show) and the two other customs are apart from his personal collection and actually his first two custom toys he ever did.
Original Grimsheep by Happy Panda Toys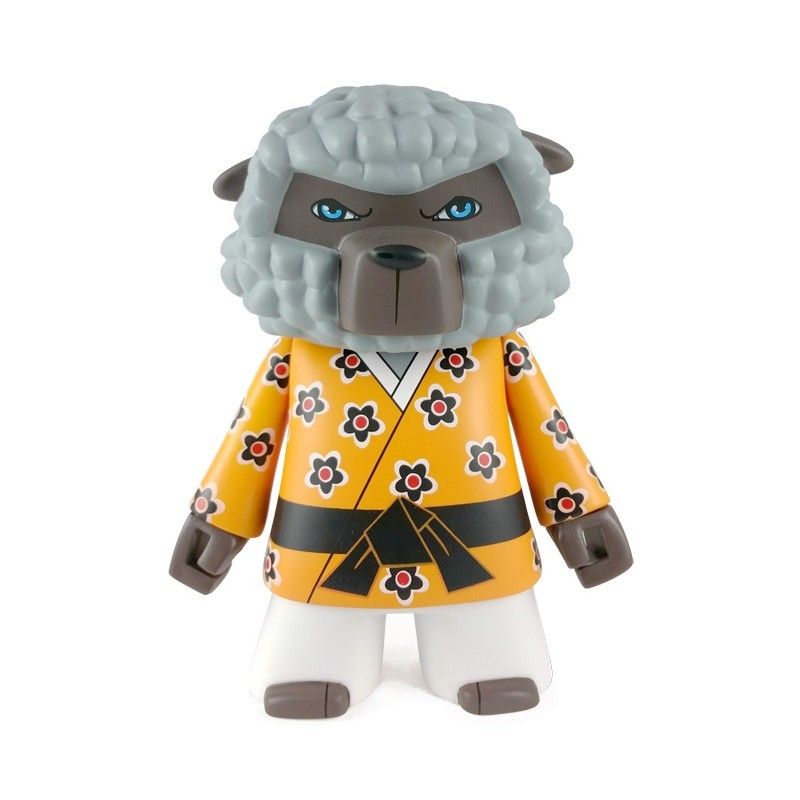 Here are a few work in progress shots.
[carousel source="media: 14182,14175,14177,14176,14178,14179,14180″ width="900″ height="300″ items="4″ scroll="5″ title="no"]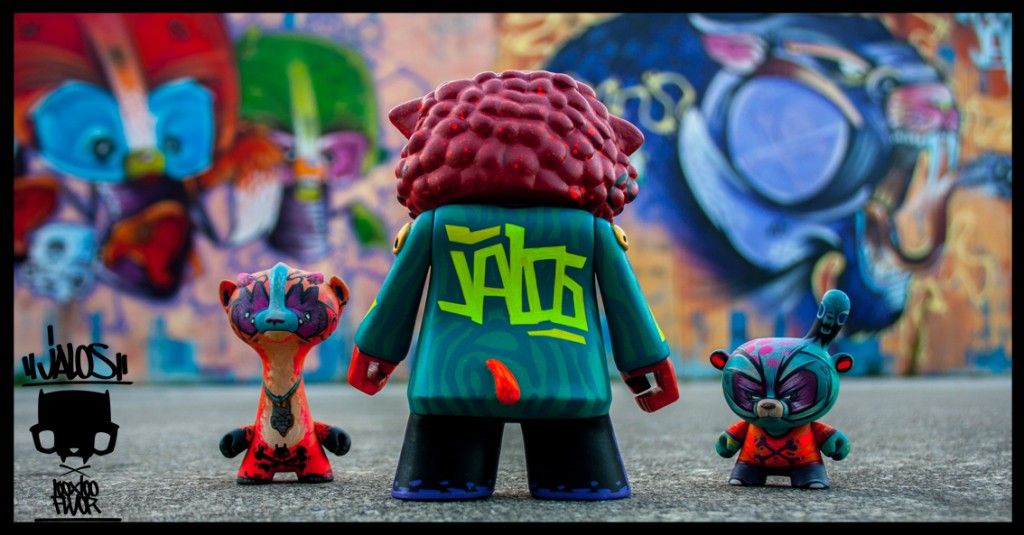 Jalos is also part of the "The truth of Pinocchio". Art Toy EXHIBITION  Tolosa. SPAIN at Gko Gallery you can find the details HERE.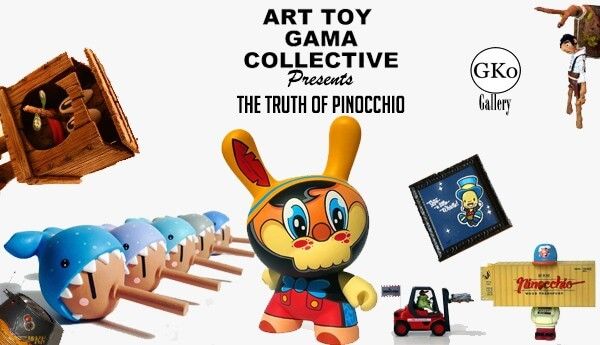 Jalos commission list has re-opened so go ahead and message him for a custom before it gets full again. Hopefully Jalos will be showing us more of his work for now you can find him Via all social media
Website http://www.jalos.es/
Facebook https://www.facebook.com/pages/JALOS/109087329112075
Twitter https://twitter.com/JALOS_
Instagram http://instagram.com/_jalos_
Flickr https://www.flickr.com/photos/jalos_nitropolitans