Holy Diver! Cosmic Divers! A series of seven custom Kidrobot Dunny by RXSE7EN! Everything about these scream beautiful. We love them. Love the skull sculpting. Love the paint work. Loving the stars in the eyes.
[frame align="center"]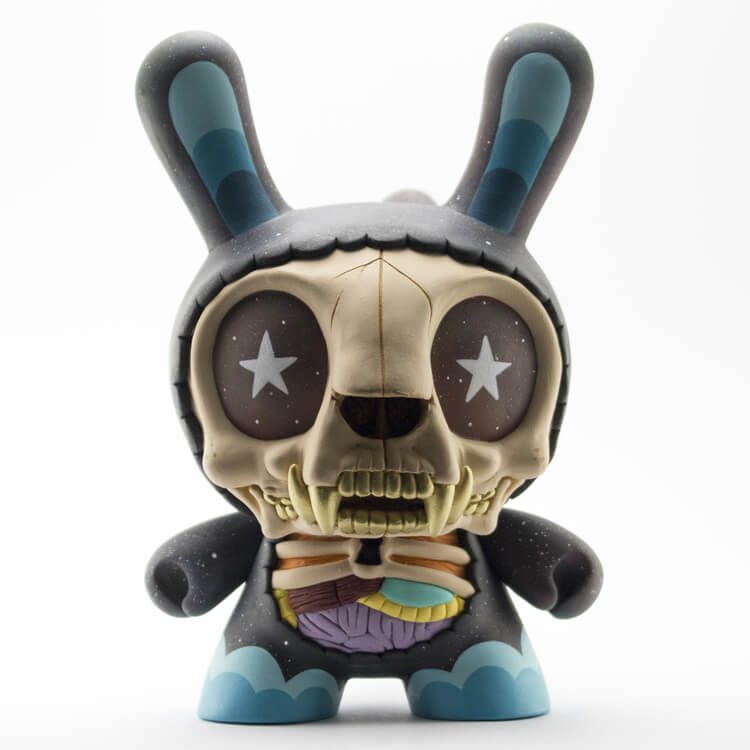 [/frame]
The series included seven 3inch Kidrobot Dunny, alongside an 8inch Dunny too. The 8inch was available separately HERE for $320/£208! Crazy bargain prize for something so well sculpted and designed. Artists, take note on your pricing strategy.
[frame align="center"]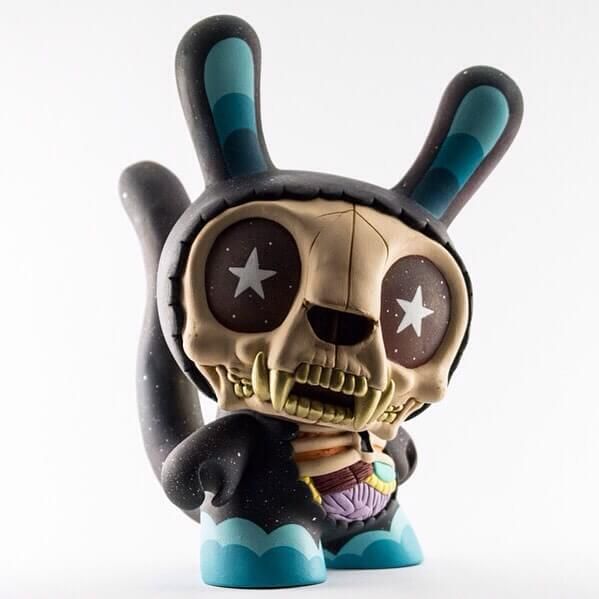 [/frame]
Unfortunately the Cosmic Divers sold out fairly quickly, come on there were only seven of them and they were priced at $77/£50 – of course they sold out quickly. However, this is good news for those attending Designer Con next month, as the sale of Cosmic Divers was to fund RXSE7EN's trip to DCon. Woooo. The Toy Chronicle are definitely looking forward to seeing the work of RX up close. Hopefully picking up something beautiful for our own collections.
[frame align="center"]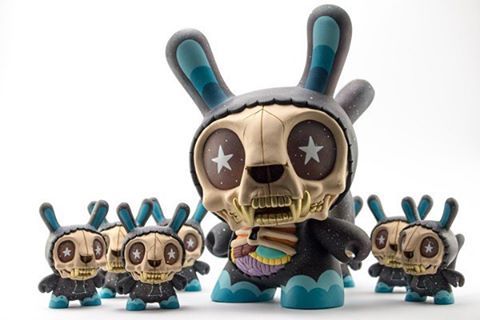 [/frame]
You can check out RXSe7EN on Instagram and his website. Go. Now.