As TTCs resistant vinyl Cavey addict when I saw Gary from Blue-Frog post a picture on Facebook of the "Snowy Morning" vinyl Cavey I knew I had to have it.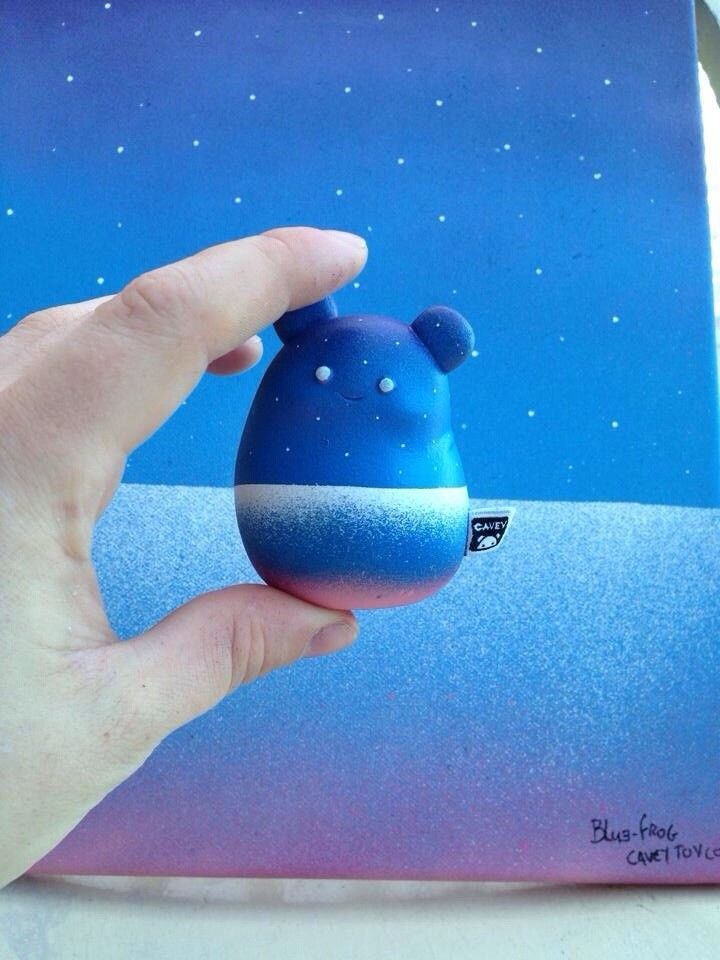 The above Cavey was displayed on the Buhna and Beard booth at Toycon UK that Blue-Frog split with Uncle Absinthe, which benefited both of us as Gary could keep it on show and I didn't run the risk of it getting squished behind our own booth.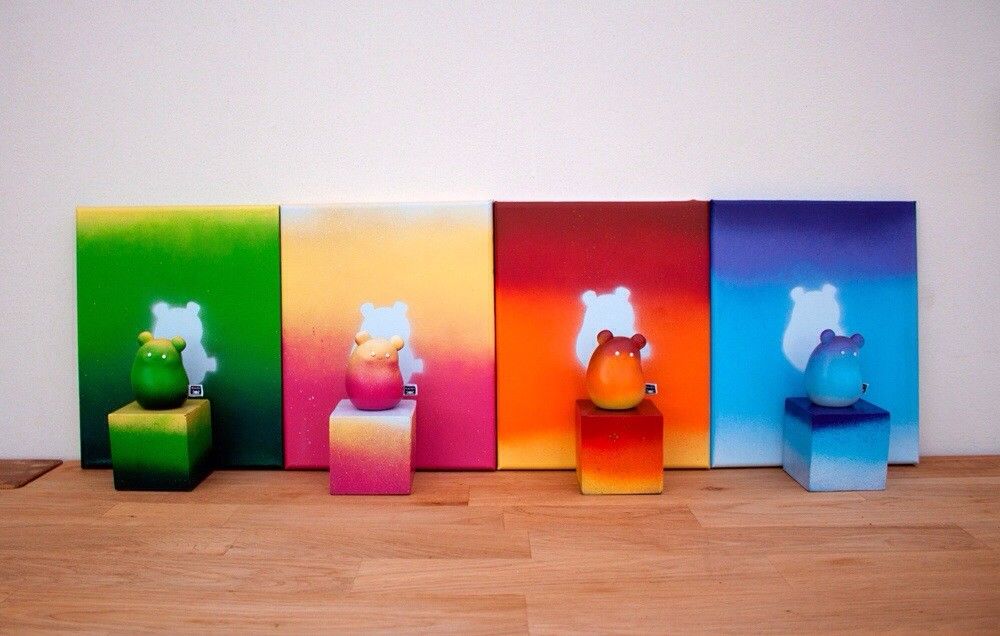 There was an overwhelming response to what Gary had done combining a vinyl toy and a canvas to create one piece that can be displayed together of separately. Add that to fact that people had asked to buy mine from the booth, there was only one thing to do in the Blue Frog studio after the ToyCon dust had settled, and that was to create was you see here, 4 seasons of Cavey.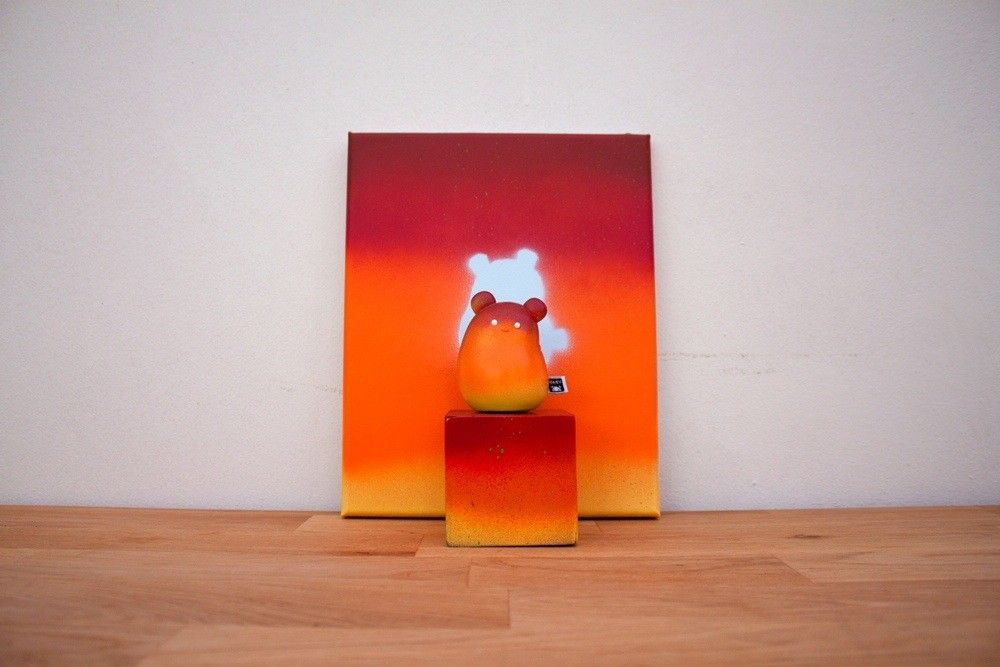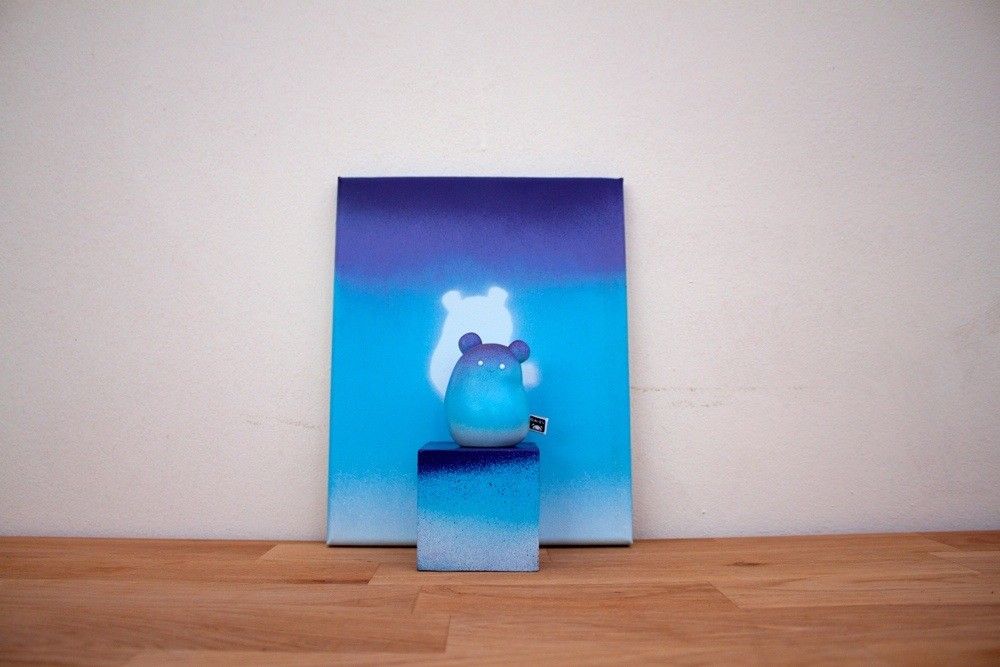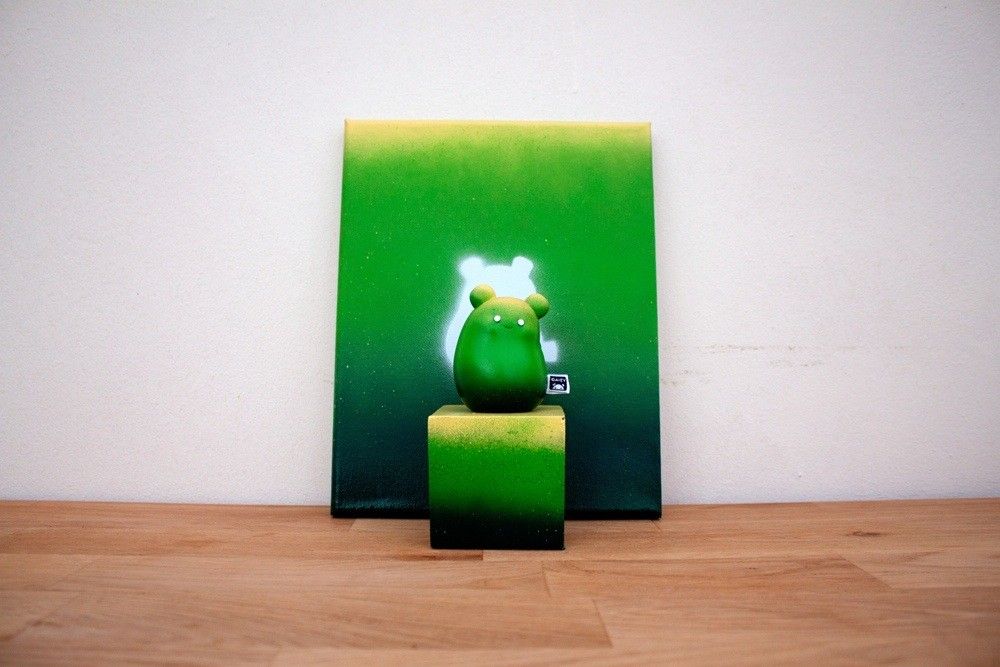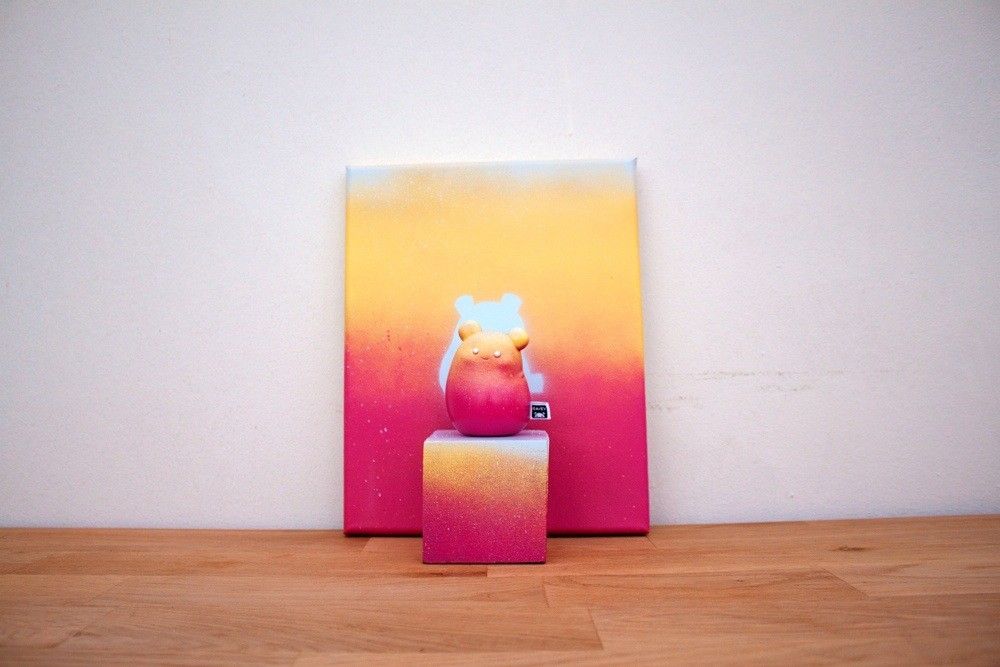 You can see above all the seasons represented in amazing 3D art form, from top to bottom is Autumn, Winter, Spring and Summer!
These guys will be available from 8pm (GMT) this Wednesday, the 14th from the Blue Frog store for great price of £35 (plus P&P), yes £35, for that you get a custom vinyl Cavey, a nice painted canvas and a plinth to stand your Cavey on if you are displaying it in front of your canvas.
I can't see these hanging around for long so head over to Gary's store on Wednesday evening and buy one.
Also check out Blue Frog's website or Facebook for some more work from a great Uk talent.