Brandt peters x FERG unite once again to bring you all Terror Boys OOZE NO. 13 NIGHTMARE! OOZE would give Freddie Cruger a run for his money. I personally like SquadT and Terror boys line but after my last purchase GOHST BAT  let me a sour taste (will do a review soon) not that it was a bad design just a QC problem. so I am yet to decide if i should buy this today….
Anyway OOZE NO.13 will be dropping online to be purchased TODAY MONDAY, MAY 12 – NOON CENTRAL TIME. (6pm UK time) These ALWAYS SELL OUT in a split second so make sure you get F5-ing!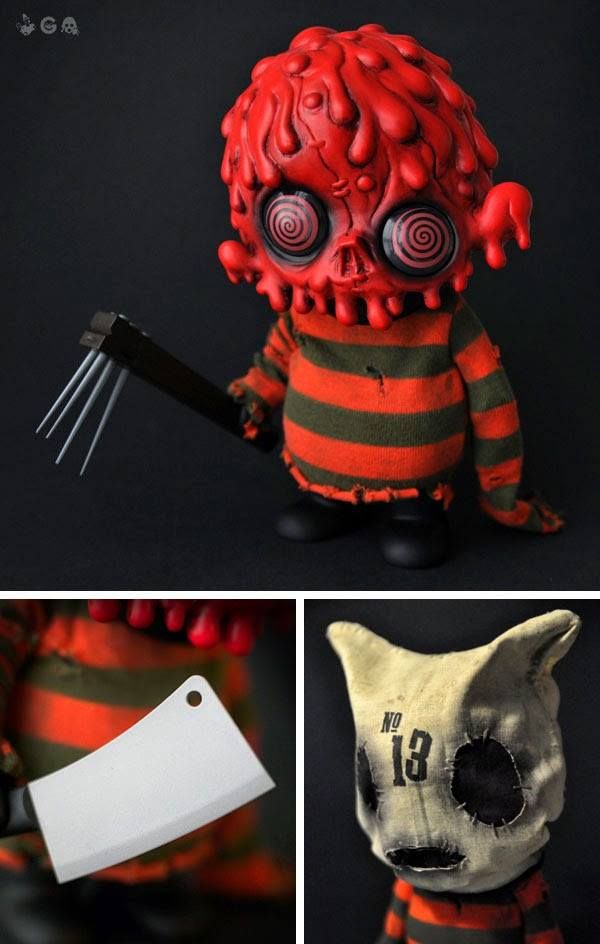 OOZE NO.13 [NIGHTMARE]: 6″ vinyl, cloth and ABS – Includes 2 sets of sycho lenses, 2.1 and classic arms, sweater, nail-board, cleaver, sack and a removable helmet.
Price: $105 USD (Around £62 )- includes worldwide shipping Head over to SquadT shop http://store.projectsquadt.com/