The Collect & Display Gift Card Competition is now over and a winner has been chosen. All week you guys have had the chance to increase the gift card value by sharing, liking and generally being awesome over on our Social Media sites. You guys did great! Thanks for all your efforts!
First, I guess, you want to know how much the gift card is worth to the winner – right?
£43.
The winner will have £43 to spend at the Collect & Display store. So who is this lucky winner, I hear you cry!
Well, I can tell you that for the second week running our winner came from Instagram…
Winner: @danielsutcliffe251
[su_frame align="center"]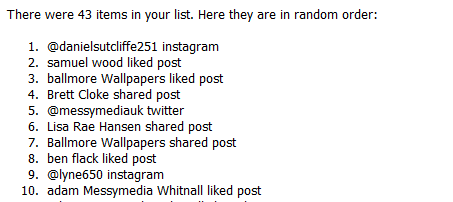 [/su_frame]
Congrats Daniel! Please could you drop an email to: [email protected] who will be able to arrange for your gift card to be produced!
Thanks to all our entrants! Keep your onions peeled for our next competition soon!
Much love,
The Toy Chronicle!