Frida Kahlo, the world famous Mexican artist, has been brought to life – through 3D printing technology by London-based artist Eva Sbaraini and Marco Autilio. The Toy Chronicle loves a good piece of 3D printing, so thought we'd share this with you today.
[frame align="center"]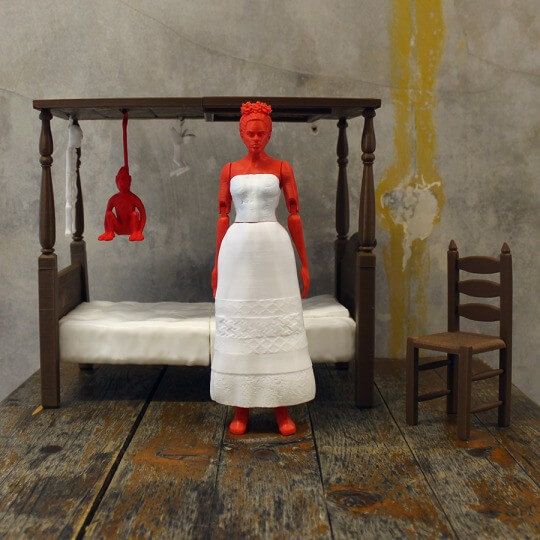 [/frame]
The video below is an insight into the latest project the pair have been working on, a 3D printed articulated model play set of Frida.
[youtube url="https://www.youtube.com/watch?v=O-7G6QWVlLg" height="500″ autoplay="no"]https://youtu.be/-q6KyIQkaQk[/youtube]
Modelled in Zbrush Eva has managed to capture every last detail that makes this set stand out! Along side the doll, Marco designed the set around Frida. The playset includes a fully articulated doll, a bedframe, chairs and other accessories; all inspired by elements from the artists paintings, as well as referencing her documented belongings.Sbaraini states – "Kahlo is an inspirational figure for a number of reasons, she was not only a talented painter, but also a revolutionary woman who transcended illness to live an incredibly colorful life – I was inspired to create this by modern movements such as A Mighty Girl, alongside the popular culture of collectable figurines, and body-positive toys for young children, both girls and boys."In a leading-edge move, the designers have made the doll available free of charge as a 3D printable file – allowing those with access to this upcoming technology the to ability to simply download the design, and print it at home or through a local print bureau.
[frame align="center"]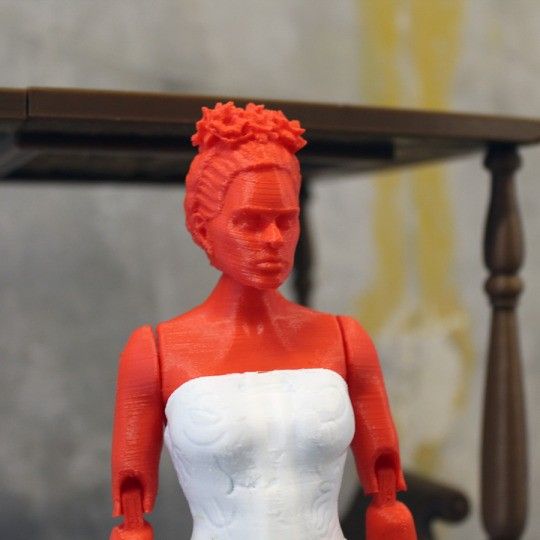 [/frame]
"This design not only disrupts what is commonly available as a plaything for children, but also the accessibility of it to the consumer. It's common now for schools to have these desktop 3D printing machines, as well as hack-spaces, extra-curricula clubs, and individual home-users. [Still] The doll can be bought from the [MyMiniFactory] shop in a traditional method, but I'm keen to see the number of those who download the design aswell."The doll is derived from a previous upload by Sbaraini and Autilio, 'Articulated figure', a printable design constructed of 3 parts, with 10 points of articulation. Thanks to the editable' nature of 3D printable files, Sbaraini was able to use the design software Zbrush, to modify the Articulated figure into a doll recognisable as Frida Kahlo.
[frame align="center"]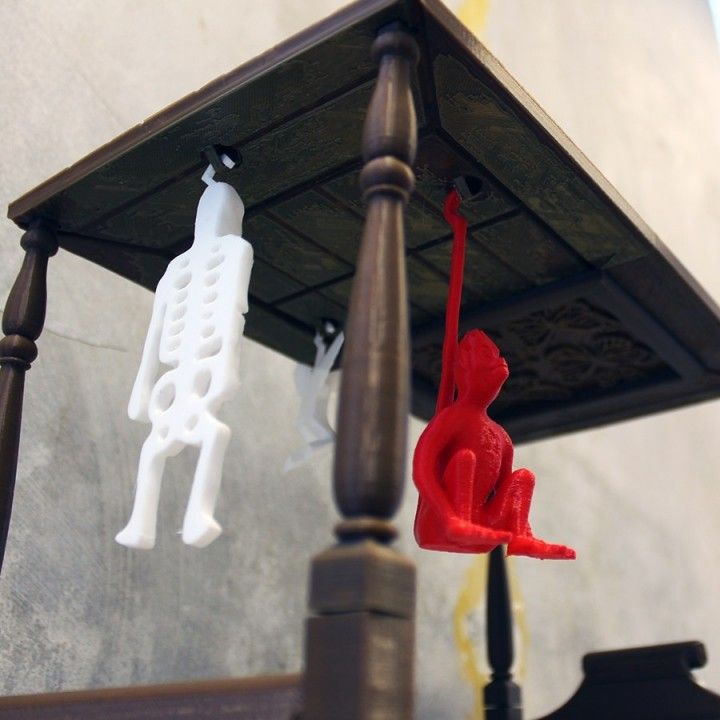 [/frame]
[frame align="center"]
[/frame]
[frame align="center"]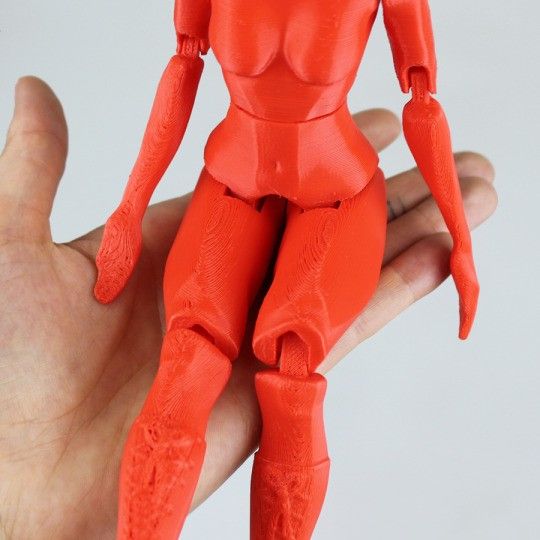 [/frame]
For reference here are a couple of images from the Frida Kahlo museum in Mexico City…
[frame align="center"]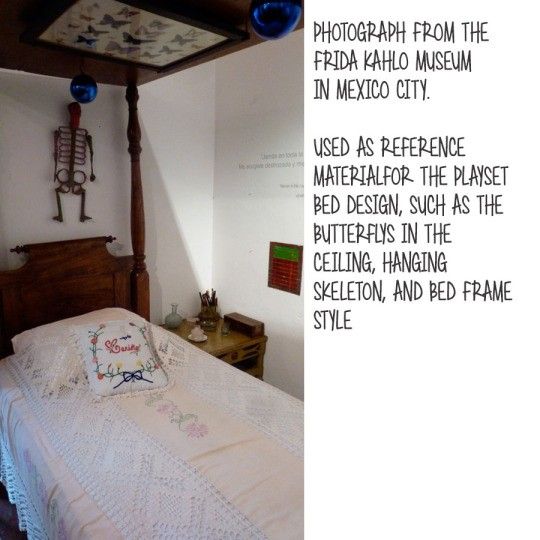 [/frame]
[frame align="center"]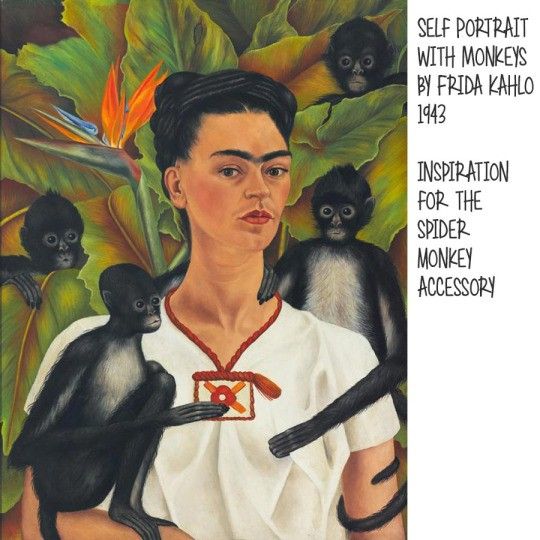 [/frame]
You can download the set for free: https://myminifactory.com/object/8798
You can purchase the whole set from the MyMiniFactory Store here: https://myminifactory.com/object/frida-kahlo-8798?storeview=shop