No need to adjust your browser settings, this is the latest custom from Jon-Paul Kaiser. JPK has taken on the re-interpretation of a KAWS companion by the artist Robert Lazzarini, well known for his distorted perspectives on familiar objects and art forms.
[frame align="center"]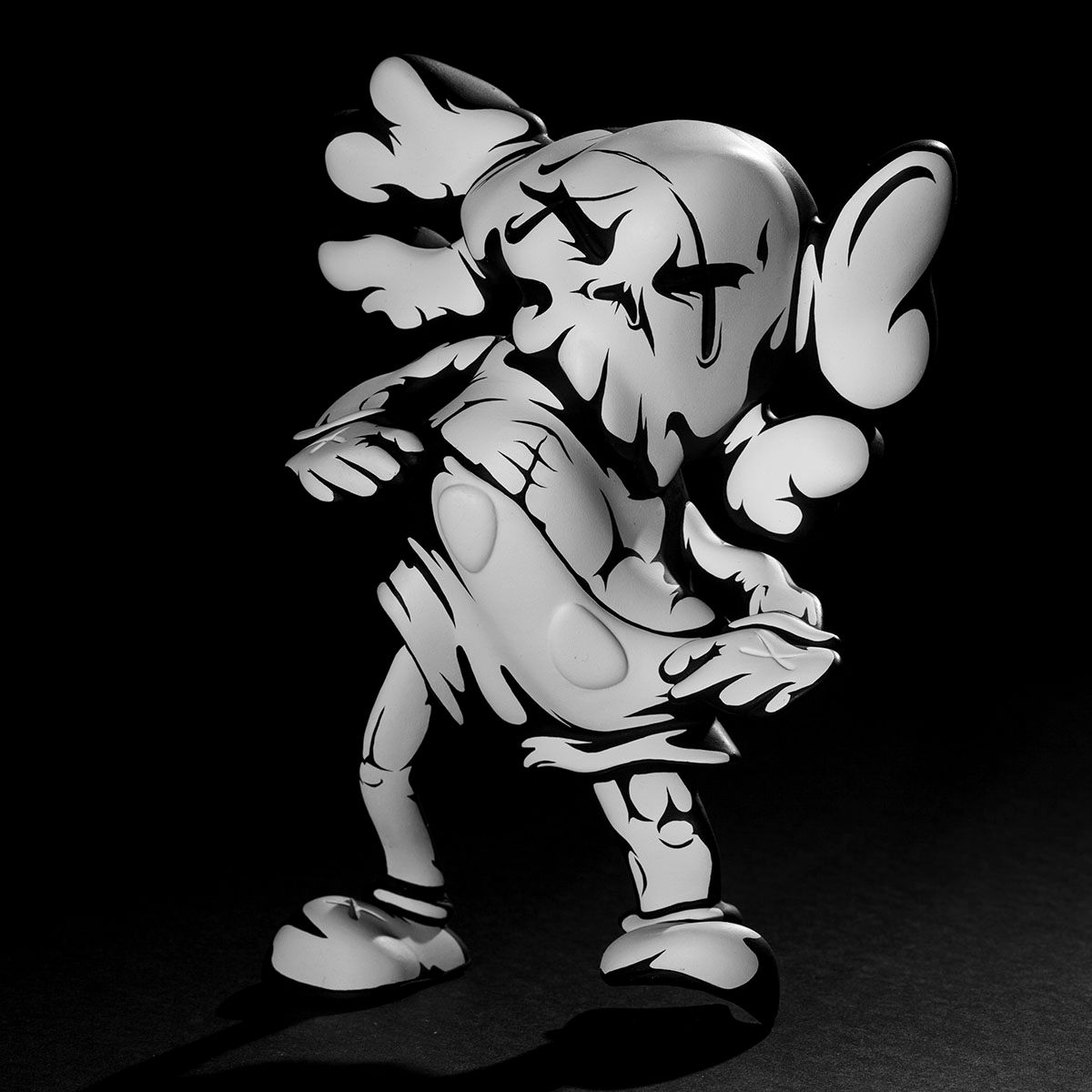 [/frame]
Jon's style has enhanced & exaggerated this warped look even further, as though the flesh of the character itself was twisted and distorted. Just what JPK was looking to do.
This is a commissioned piece. Photography, as usual, by the excellent Justin Allfree!