Tease me, tease me baby! As March 11th gets closer, Mighty Jaxx reveals more of the upcoming Alex Solis debut "Baby Terror" series powered by Mighty Jaxx themselves.  The series has our nostalgic and pop culture blood flowing and more so if you adore Alex's illustrations from the series this should bring you more smiles with the latest teaser.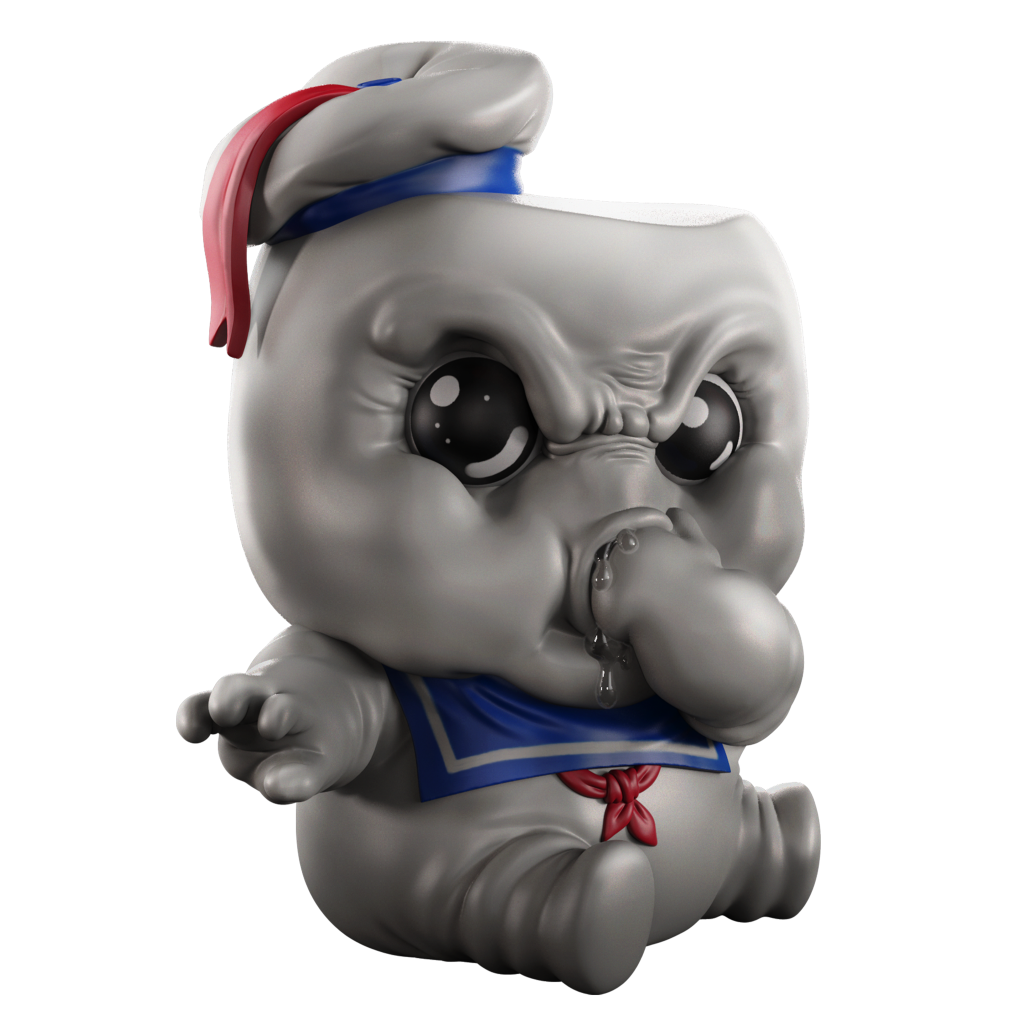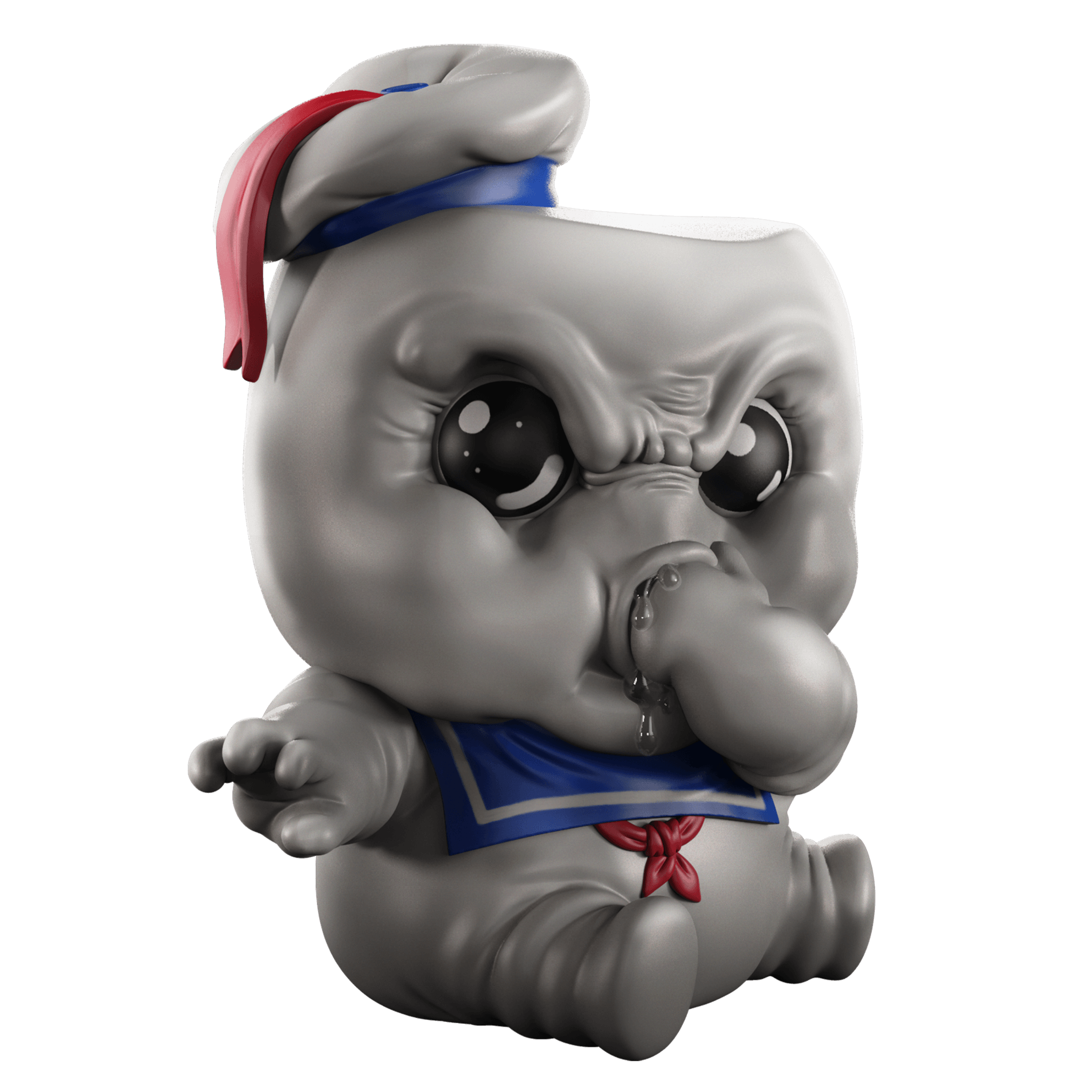 A year into careful planning and discussions, this weekend Alex makes his debut with our brand new series titled Baby Terror!
Make room for Alex Solis Stay Puft Marshmallow Man.
Alex Solis depicts the scariest horror movie villains as comical babies in a collection he calls Baby Terrors. Made in soft vinyl, the 8″ Baby Puft will be available in limited quantity this Saturday at 11pm (Singapore time). Don't miss this drop! March 11th at www.mightyjaxx.com
There's something strange in the neighbourhood!
Alex Solis is definitely not new to the game and we're sure that many of you have seen his incredible illustrations of horror characters as incredibly adorable infants on your social media feeds previously.
In this new collaborative series with the illustrator know as Baby Terrors, we bring his nostalgic, pop-culture illustrations to life with an insane line-up of iconic monsters, killers, maniacs and other terrifying characters from fan-favourite horror movies and tales in cute, comical style.
8″ (20cm) Soft Vinyl Collectible
Classic sofubi packaging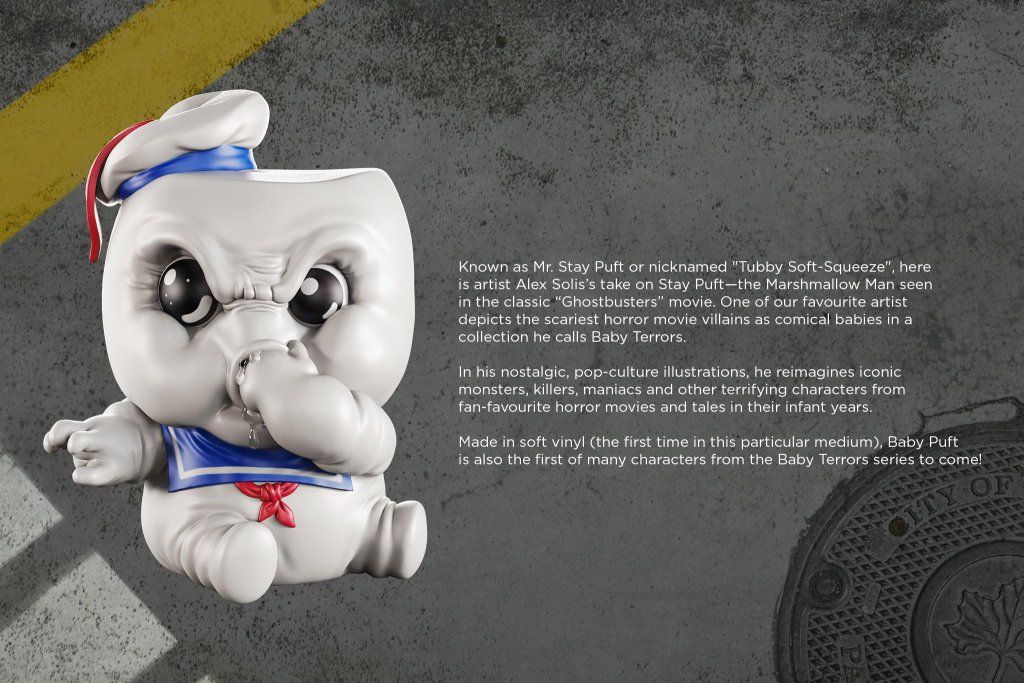 Can't wait to see the series come to fruition as we've got the Baby Terrors book, prints, pins and now we wait for the resin art collectable!
Need to hold down your craving from Alex? Check out Alex Solis Baby Terror book which is available HERE. Maybe you can spot which characters will make it into Alex Solis x Mighty Jaxx resin art collectable in the near future.
For further info.
(all info and photos lifted from  Alex Solis x Mighty Jaxx)