More than meets the eye! The process has begun for Soap Studio HK as they are all set Optimus Prime battle version. Soap Studio known for their vintage style soft vinyl have called upon Unbox Industries to produce these Gen One 12″Optimus Prime and MORE. Having seen plenty to wet our Transformers appetite at Thailand Toy Expo 2016 we are excited to see this version get the Unbox treatment.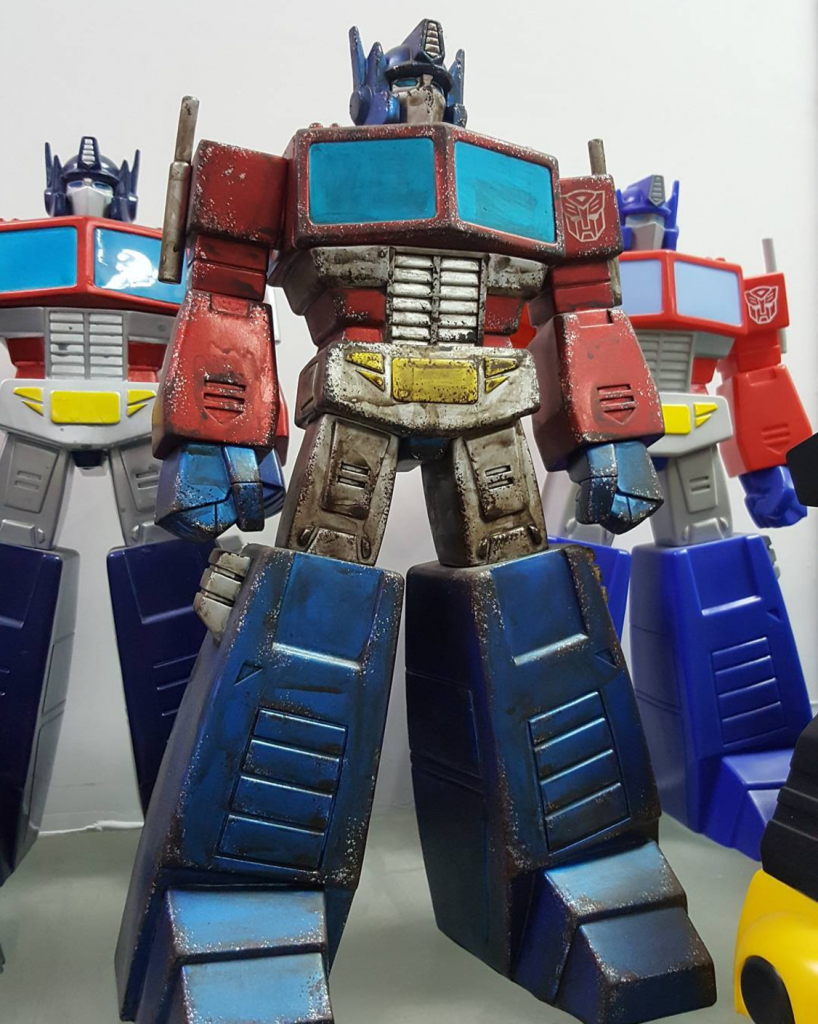 How do Transformer fans like the look of these soft vinyl G1 Transformers? Your thoughts in the comment section below. We are loving the weathered version.
To recreate the characters in "Transformers G1 series", Soap Studio has invited one of the most influential Transformers illustrators in the United States – Mr. Daniel Khanna as the chief project designer, he is a long time respectful illustrator for the huge success animation and comic series – Transformers. He has many years of formal art training which begins at the Fiorello H. Laguardia H.S. of the Arts, He published art works with companies such as IDW Publications for some of the popular titles such as The TRANSFORMERS, G.I. JOE and Teenage Mutant Ninja Turtles, combining the modern 3D graphics, Daniel's artisitc elements and 70's toy production techniques, <The Vintage Arts Series – Transformers> is truely a masterpiece of toy art- Soap Studio.
Check out all the other G1 Transformers at Soap Studio!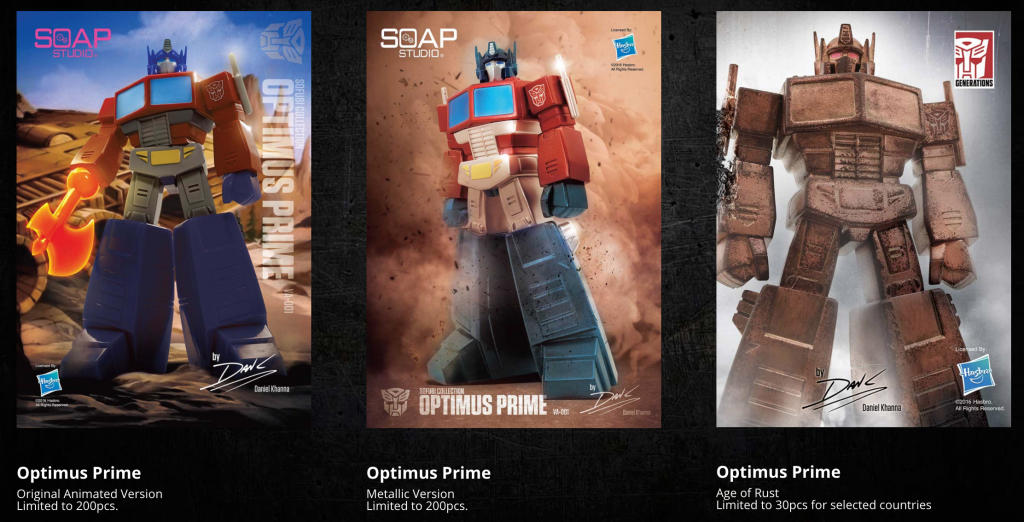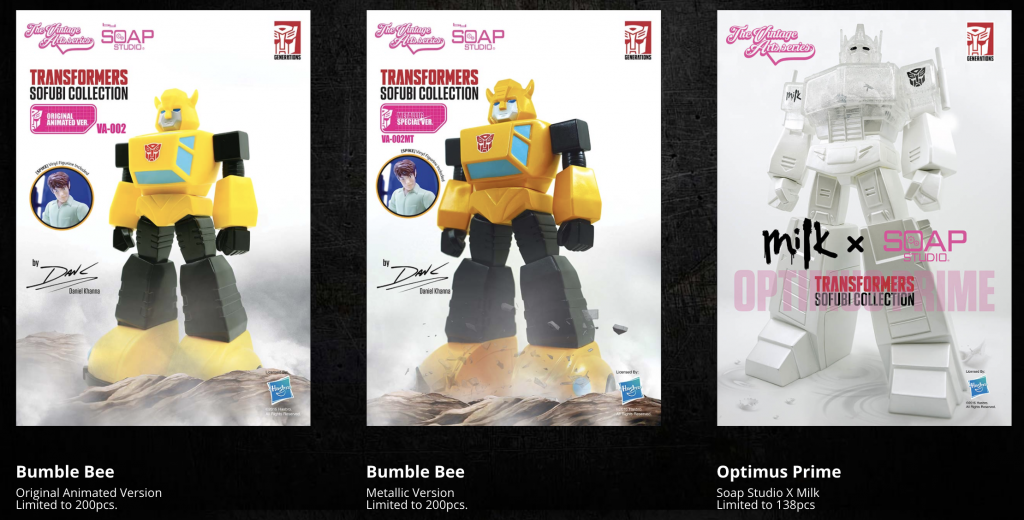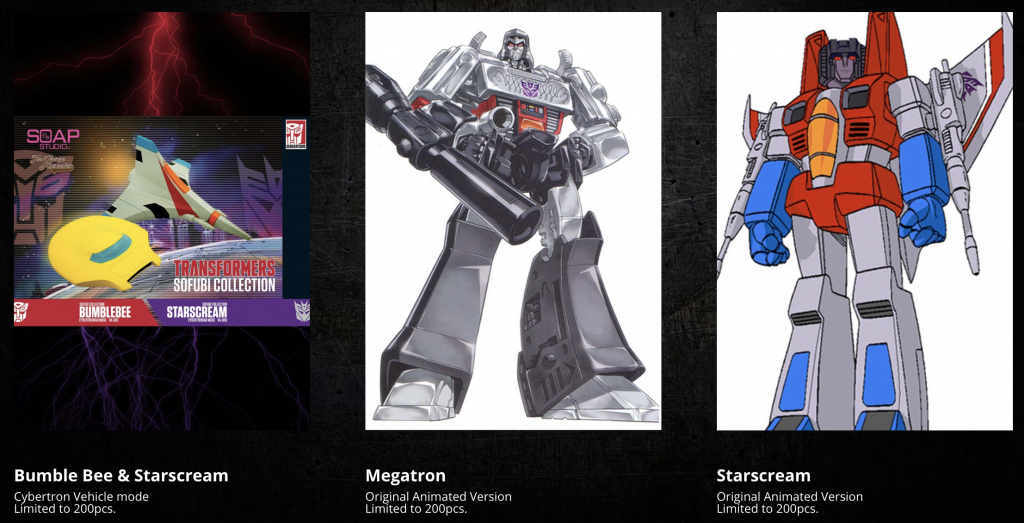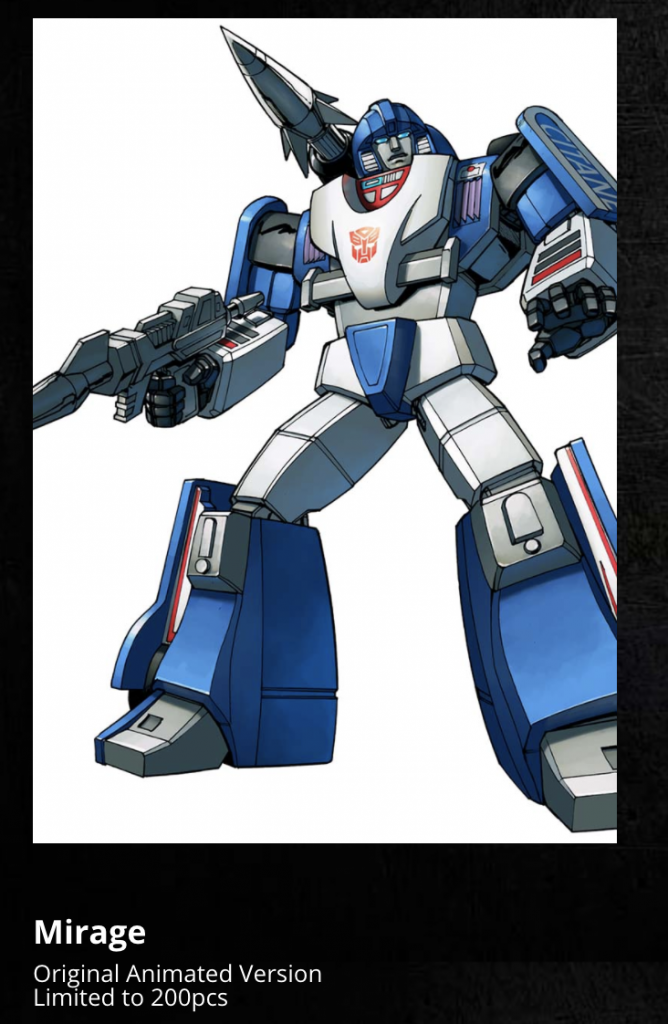 http://store.unboxindustries.info/