After months of stalking it looks like 2PetalRose "Kid Katana" will be ready sometime in the next couple of weeks. Time to make a little space to display mini Kid Katana! Being eager to see the progress of Kid Katana from pretty boy 2PetalRose powered by Oasim Karmieh aka Pixelbudah progress has been made which includes a twist! If you've not been stalking 2PetalRose and Oasim you'll be pleased to know Kid Katana will be having a much smaller 3? version to go along with the release (fingers crossed it will look as awesome as full-size Kid Katana. After hounding 2PetalRose here are a few more WIP shots before the release which affirms we will fight to own one.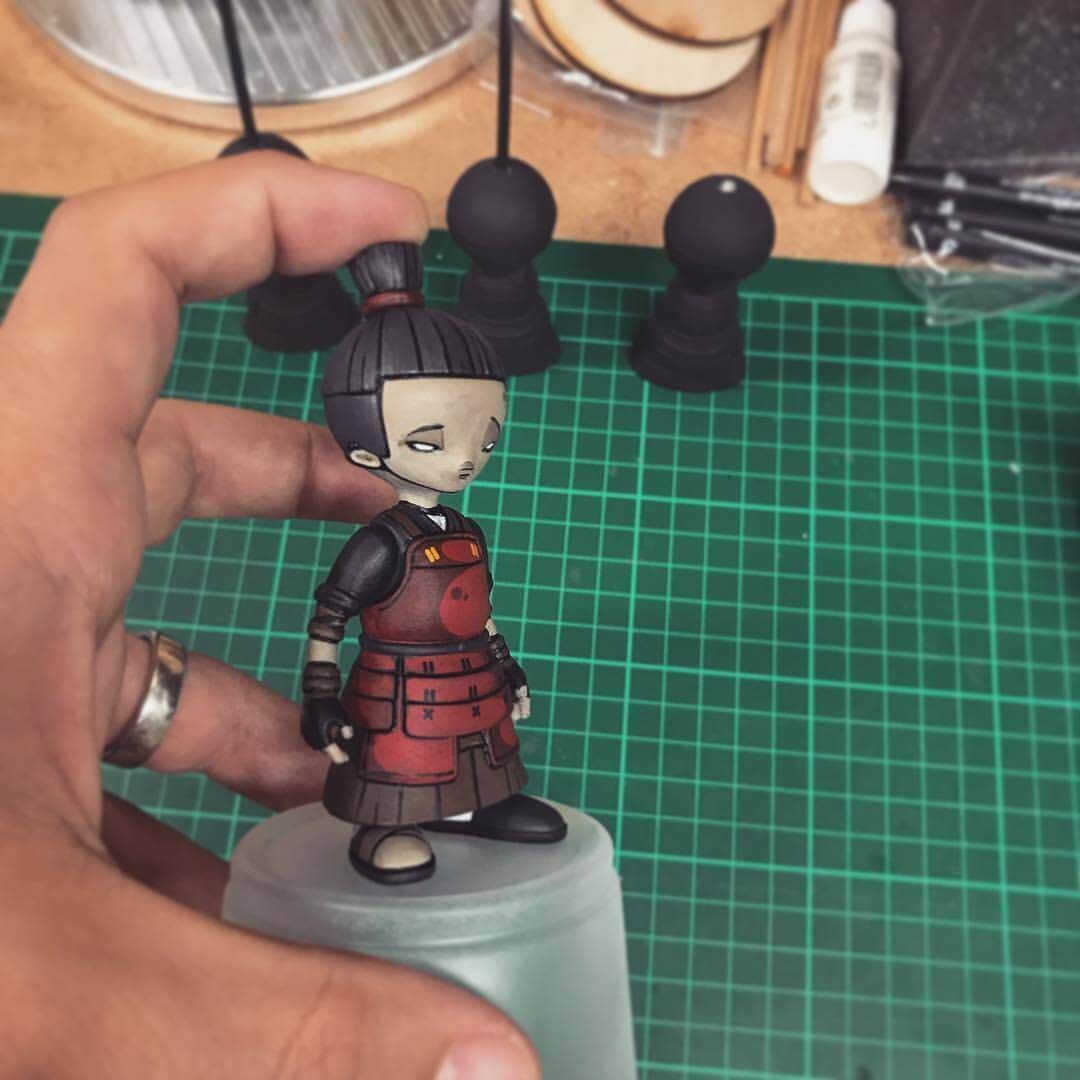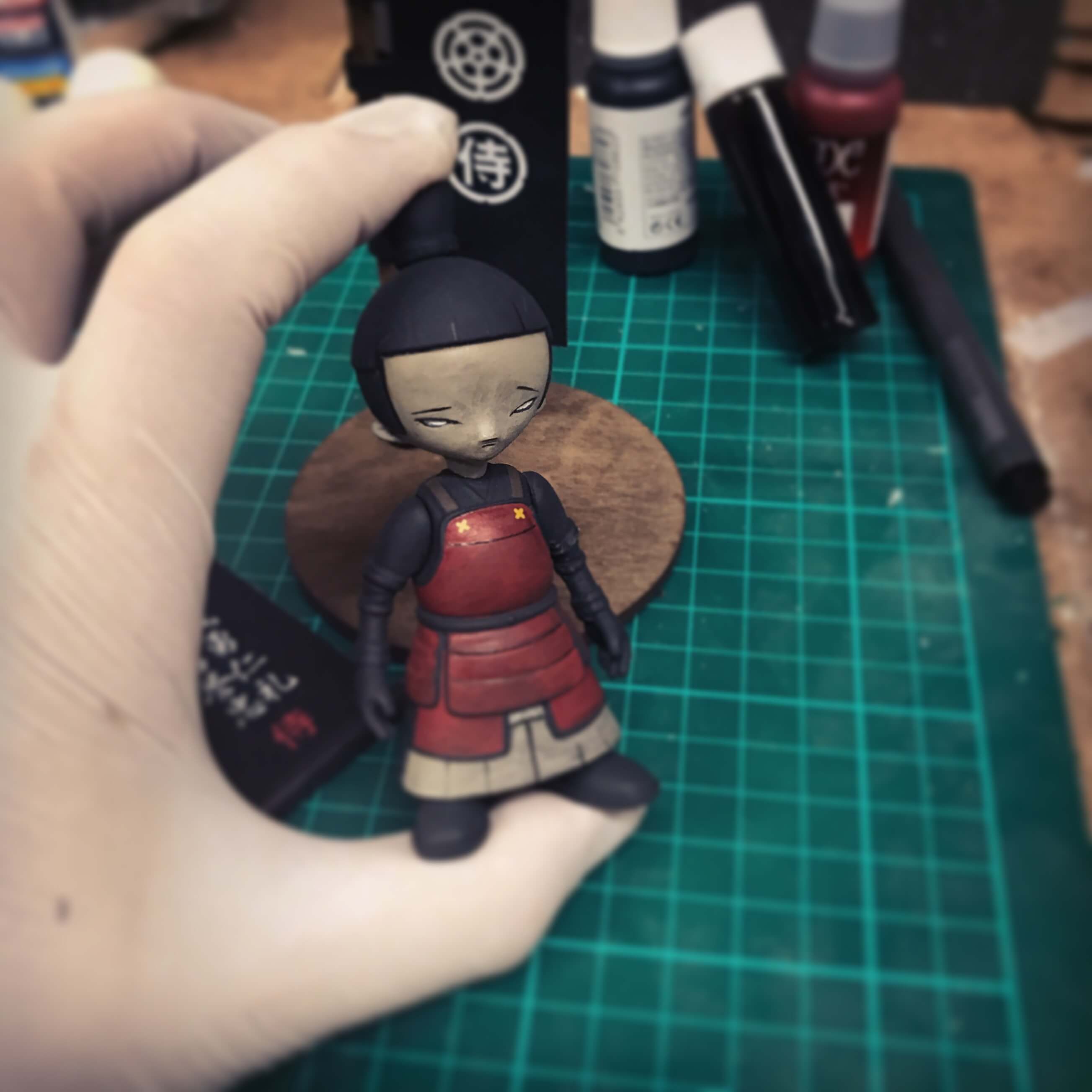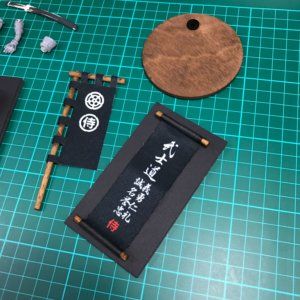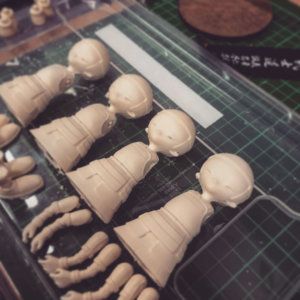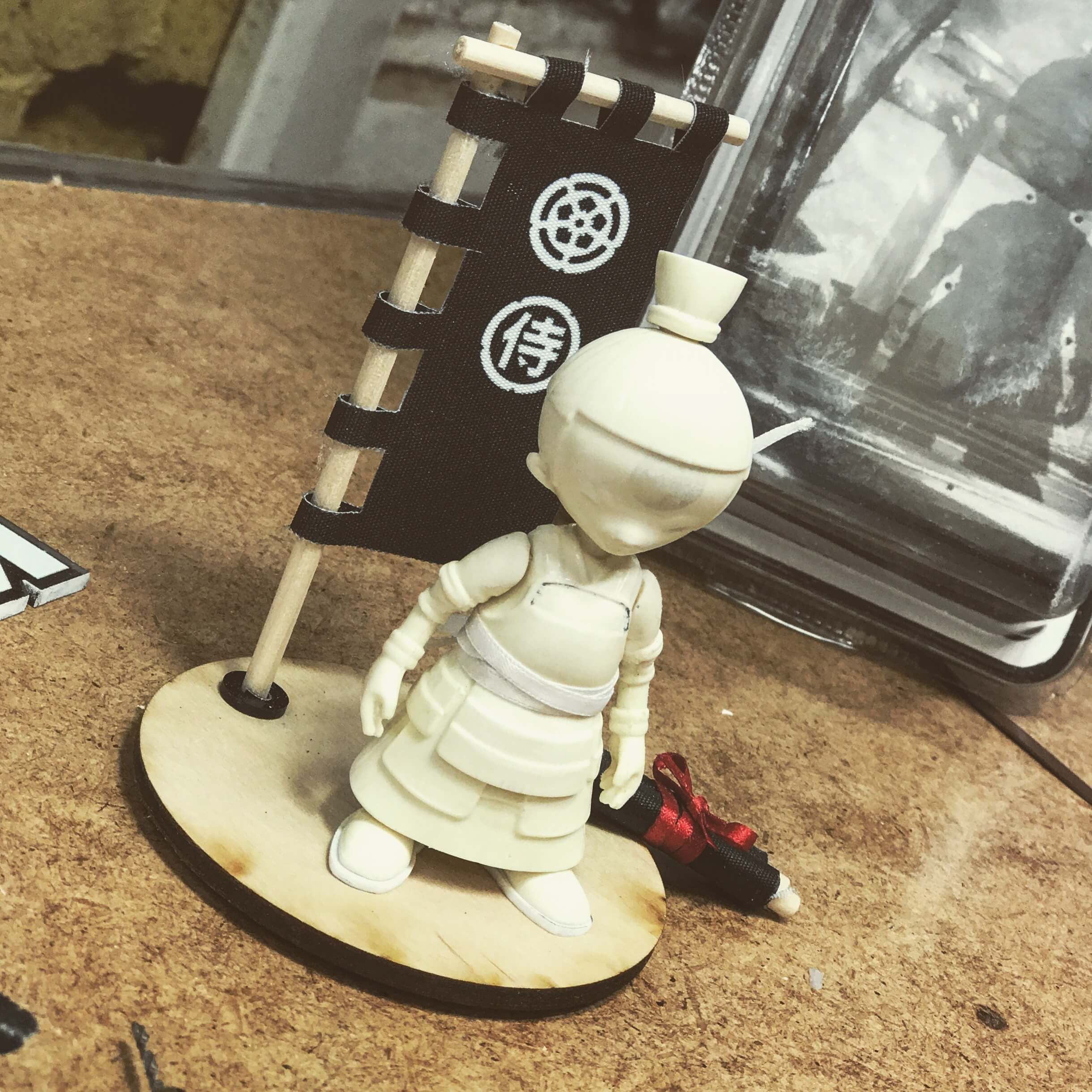 Each mini figure is roughly 3.5 inches tall and comes with a katana, printed scroll, Base & printed Sashimono. All hand cast and painted by the sexy man himself.
(Please note this mini figure does not come with a helmet… just rocking the top knot)
Also… PINS! In collaboration with Creamlab the attached samurai pin will be available shortly …. via www.creamlab.com and in multiple colorways!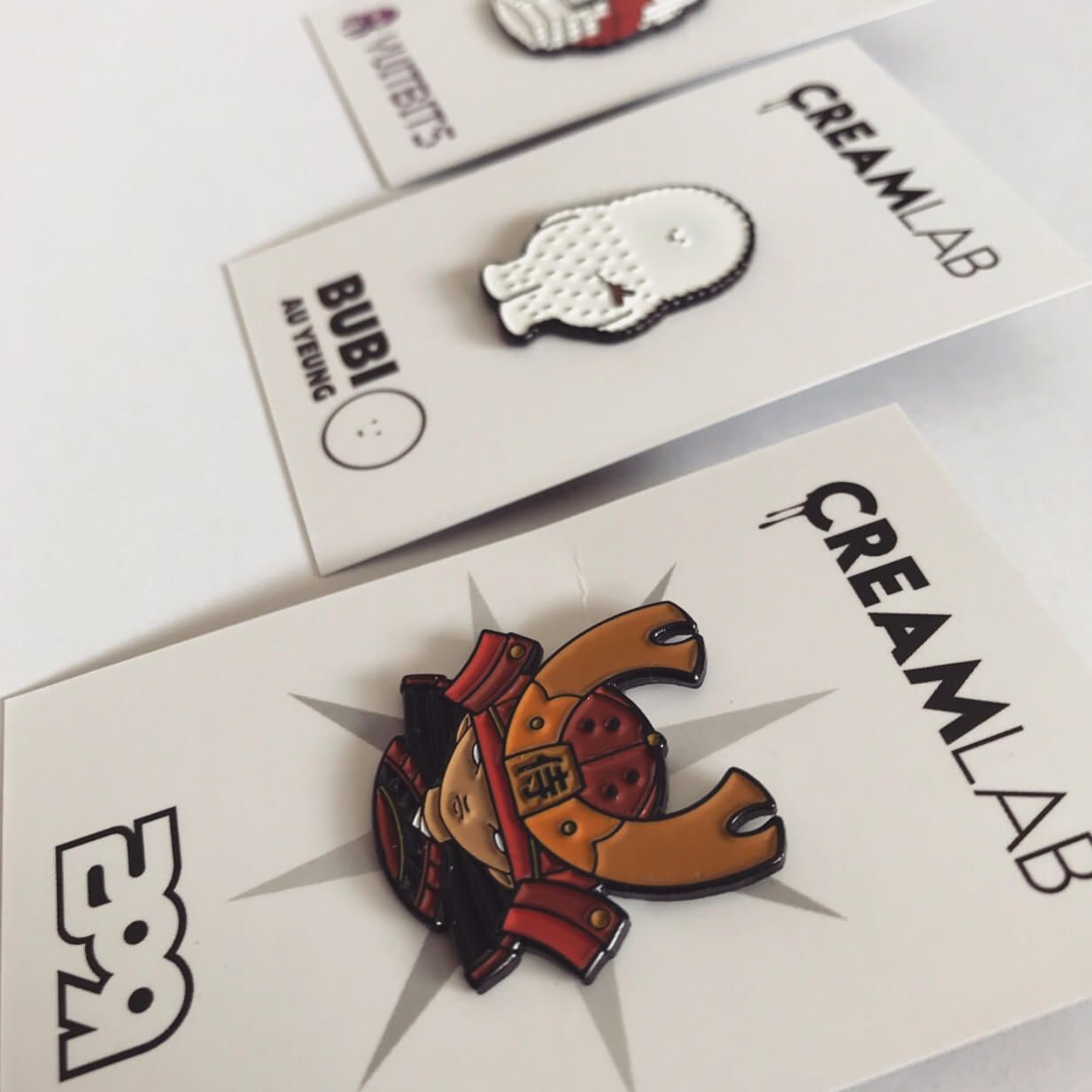 Stay tuned for further updates.
You can check out our behind the scenes with 2PetalRose 
HERE
 as he highlights his outstanding craftsmanship.
You can find 2petalrose via Facebook , Twitter ,Instagram , flickr and if you need a custom tell them The Toy Chronicle sent you!
Examples why 2petalrose call upon Oasim Karmieh aka Pixelbudah.
http://www.oasim.com/ http://www.pixelophy.com/ Twitter and Instagram.